1

Galway Christmas Market
November and December
Throw on your most garish Geansaí Nollaig and embrace all things festive at the Galway Christmas Market. From November, Eyre Square is festooned with twinkling garlands and filled by chalets bursting with gift ideas. Take the edge off your shopping hunger with international treats from bratwurst to crêpes. Walk through the enchanted light gardens, pausing to enjoy live music performances. With a 32 metre high Big Wheel, traditional carousel and Santa's Express Train at the centre of the market, there are amusements for all ages.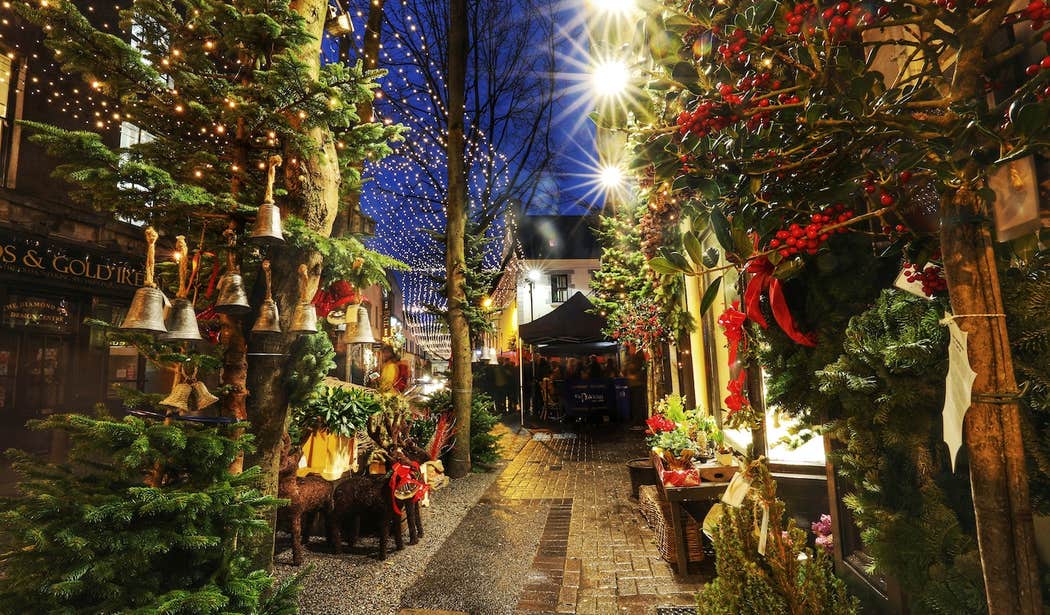 2

Cúirt International Festival of Literature
April
The Cúirt International Festival of Literature provides a forum for readers and writers to reflect, engage and debate. Discover a new author or catch up with a firm favourite at the Galway Arts Centre and the Town Hall Theatre. One of Europe's oldest book festivals, the focus is on both Irish and international writing. Past highlights include a revealing chat with Marian Keyes, Emma Dabiri discussing What White People Can Do Next with Blindboy Boatclub, and Mind Your Language: Having a Word with Ourselves, a look at the links between Ireland's two languages.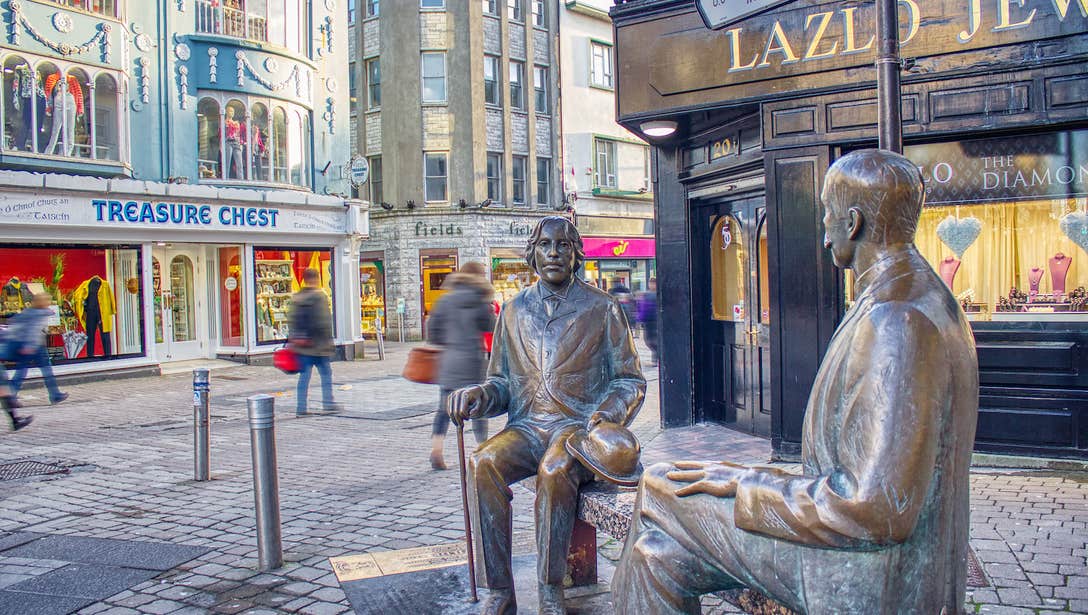 3

Galway Early Music Festival
May
Promoting the best of medieval, Renaissance and Baroque music since 1996, the Galway Early Music Festival runs in May. Through performances from Irish and international artists, the city's streets and venues fill with timeless melodies from centuries past. Recent interactive offerings included trying your hand at a traditional Irish harp, and a musical walk around 17th century Galway with Spanish Captain Moreno. At special venues like St Nicholas' Collegiate Church of Ireland concerts, exhibitions and talks take you on a world tour of early sounds.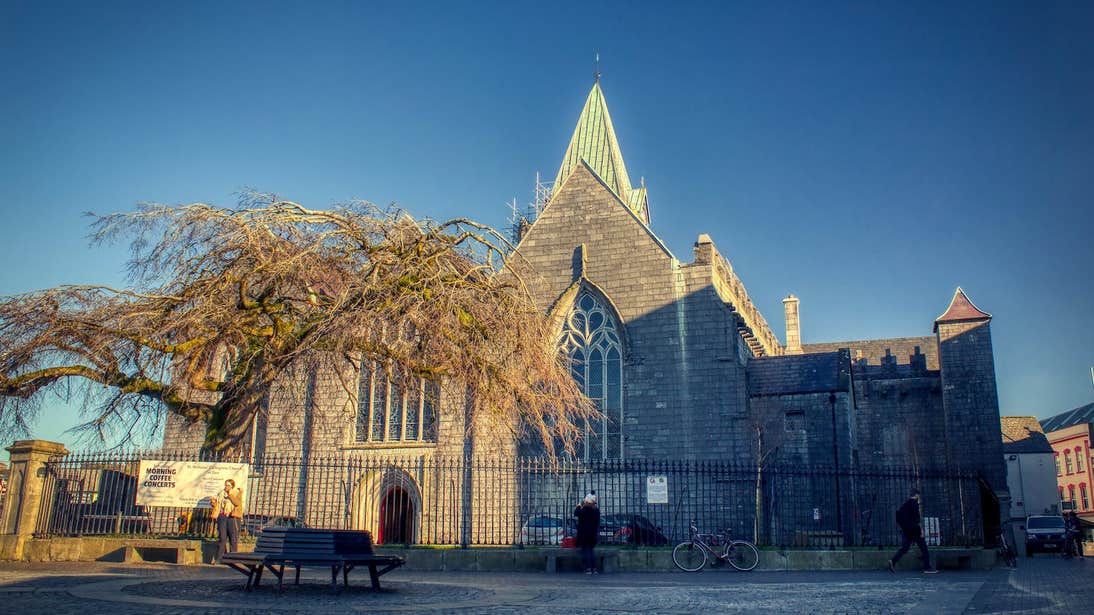 4

Trad on the Prom
May to September
Head to Salthill to be swept away by this music, song and dance extravaganza. At Trad on the Prom in the Leisureland Theatre, world champion Irish dancers, talented multi instrumentalists and award winning singers give their all. From May to September, reconnect with exceptional Irish entertainment in the proud tradition of spectacles like Riverdance. Your toes will be tapping before you know it.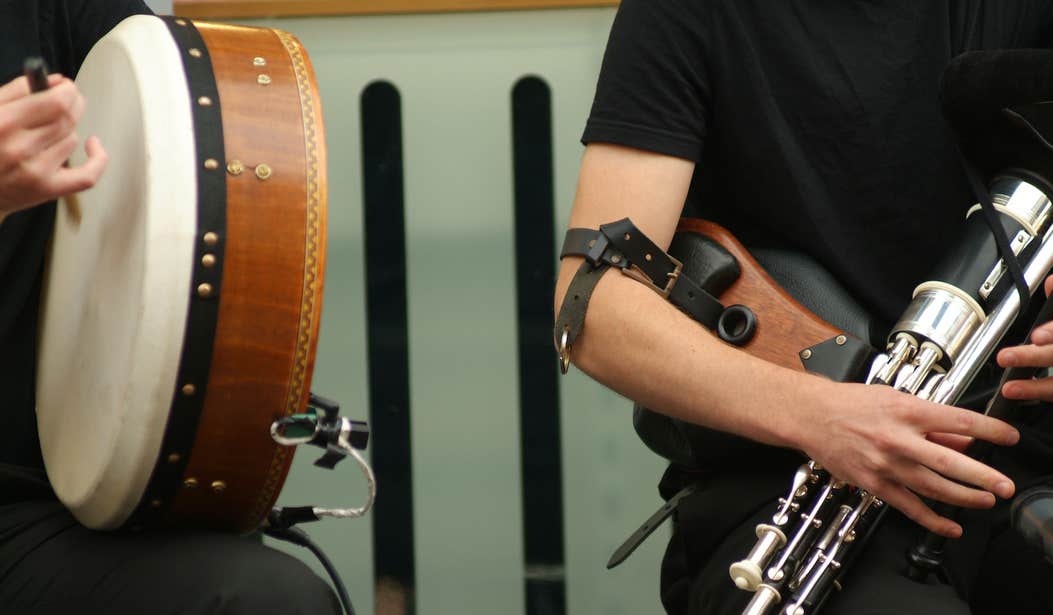 5

The Galway Sessions
June
Celebrate the traditional Irish music that we've shared with the world. Each June, pipes, fiddles and concertinas come to life in the hands of folk legends. A fixture on the summer festival calendar, The Sessions attract international guests to Galway including Scottish performers from Stirling, reflecting a cultural partnership between the two communities. Events take place at the Town Hall Theatre and in pubs throughout the city like The Crane Bar, The Quays Bar and The Kings Head.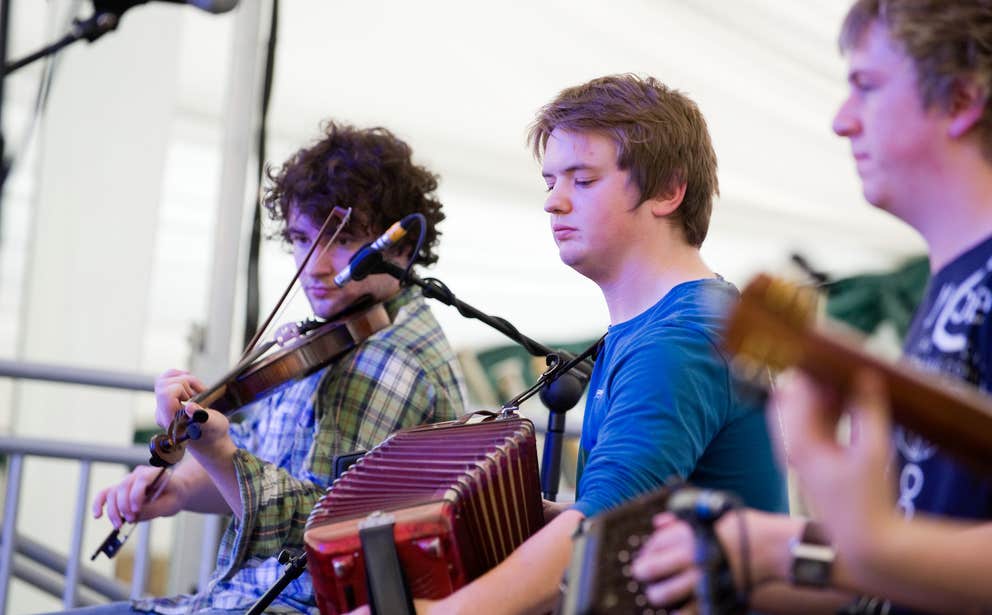 6

Galway Film Fleadh
July
For film fanatics, Galway Film Fleadh is a treat each July, bringing audiences and filmmakers together. A platform for the boldest new movies, the Fleadh welcomes a cinematic banquet of entries from around the world. See films that are exclusively being screened here as you rub shoulders with the likes of Brendan Gleeson and Anjelica Huston.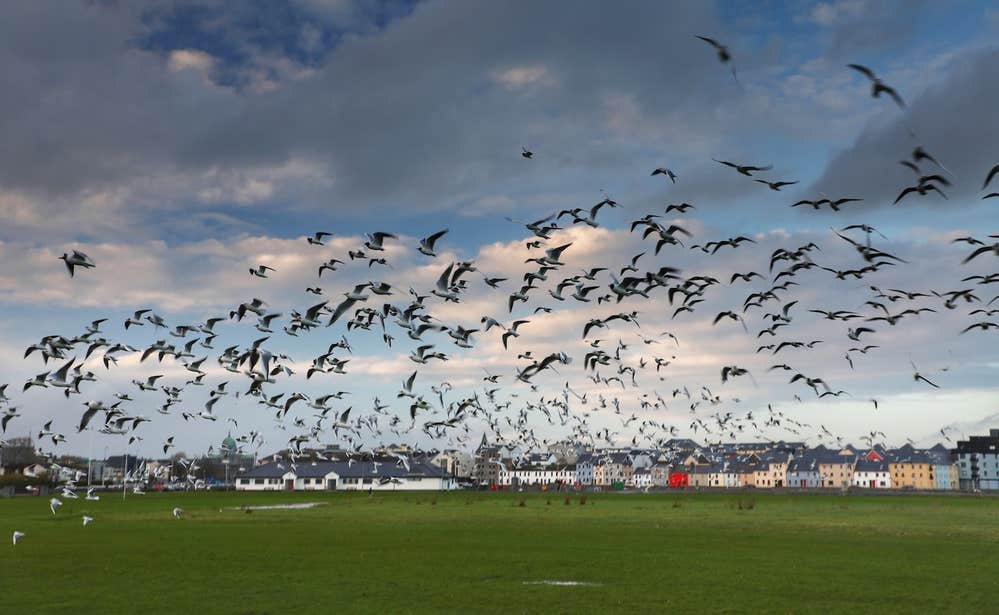 7

Galway International Arts Festival
July
Covering the spectrum of creative expression, the Galway International Arts Festival in July is an extraordinary arts experience. From immersive installations to international theatre and dance companies, diverse events fill the lineup. Talks look at the challenges of our changing world, while top acts such as The Academic, Sinéad O'Connor, and Pixies provide sets electrified by enthusiastic crowds. On the NUI Galway campus, under the Heineken Big Top, there's lots of room to dance and mingle in one of the festival's hotspots.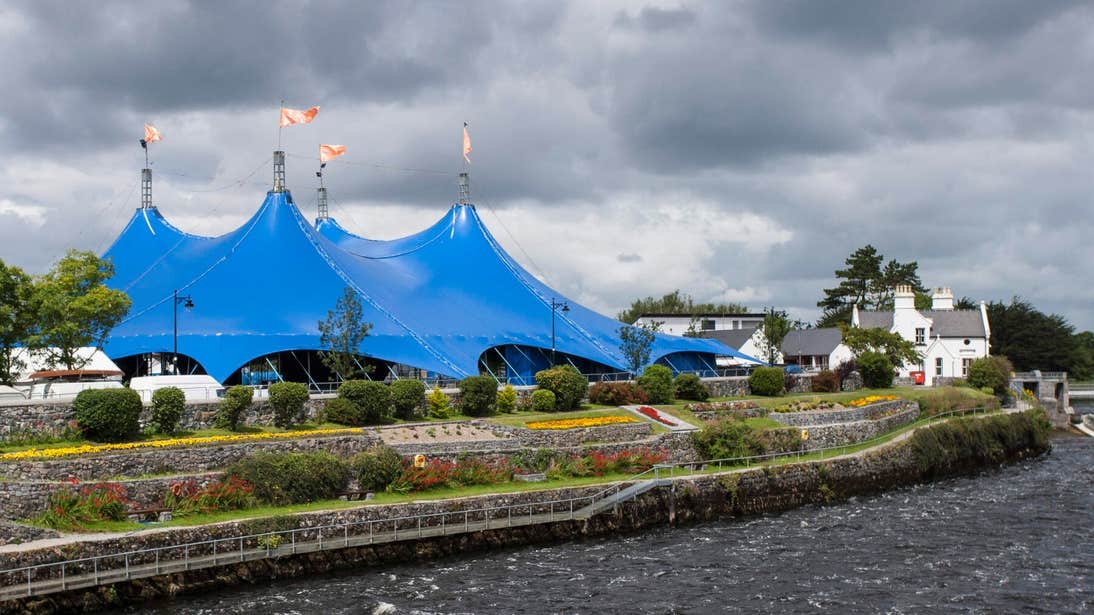 8

Galway Races
July
The world renowned Galway Races Summer Festival, held at Galway Racecourse in July, is always a hit with horse racing aficionados and those who just fancy a flutter. At the sporting pinnacle of the Galway events calendar, Race Days provide colour and excitement beyond the exhilarating events themselves. With the elaborate fashion parade of Ladies Day and Weekender to choose from, there's something that everyone can get dressed up for.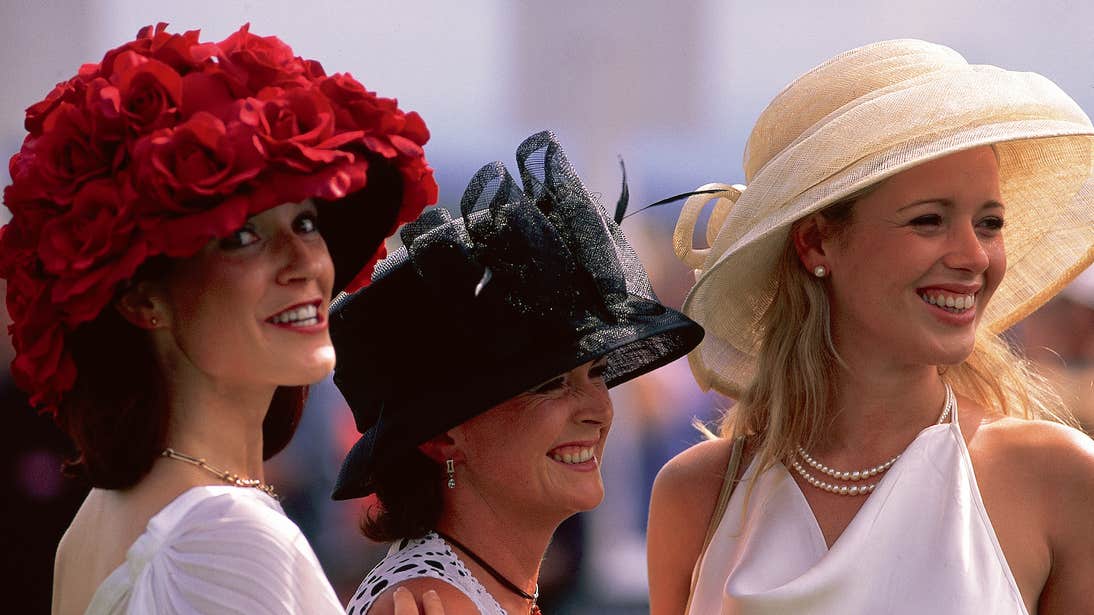 9

Galway International Oyster Festival
September
The oldest oyster festival in the world and one of Europe's longest running food fetes, the Galway International Oyster Festival is the granddaddy of seafood celebrations. Gather in September to enjoy world class entertainment and cheer on your favourite at the World Oyster Opening Championships. Fans of seafood of all kinds can also eat their way around the city as they follow the cobbled streets of the Galway Oyster Festival Seafood Trail.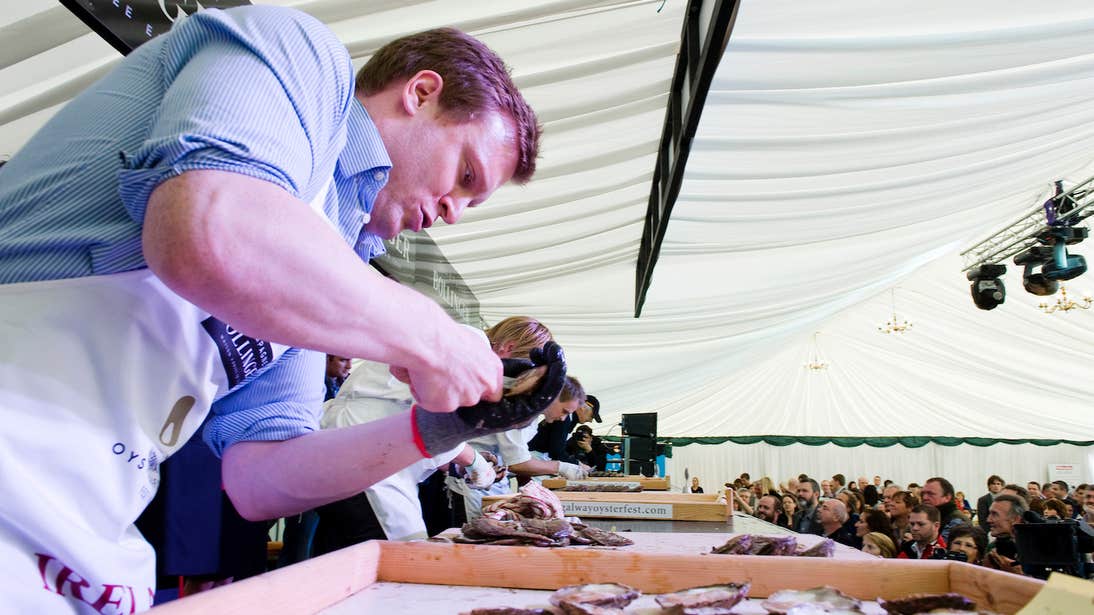 10

Baboró International Arts Festival for Children
October
Each October the Baboró International Arts Festival for Children takes over Galway's theatres, galleries and public spaces. There's something for all ages with plays, workshops, storytelling and much more. Tales are told through comedy mixed with music, while vibrant, interactive visual art and dance get you involved. A varied programme in spaces like the Mick Lally Theatre will open hearts and ignite imaginations.
11

Galway Comedy Festival
October
October provides comic relief as world famous and newly emerging comedians take to the stage at Galway Comedy Festival. With 80+ acts over one week, Ireland's biggest comedy festival welcomes international and Irish names from Reginald D. Hunter to Ardal O'Hanlon. For supper with a smile, book a table at Faulty Towers: The Dining Experience. A retro 70s menu is paired with improvisational gags galore, all shambolically served up by Basil, Sybil and Manuel.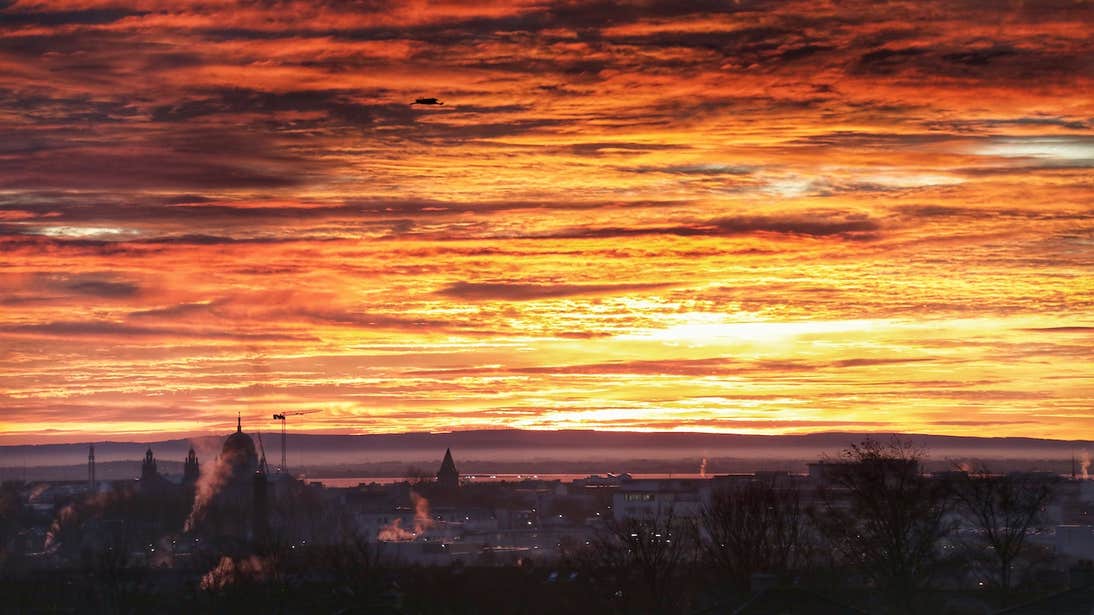 Start planning your next festival break in Galway City now
Visit our Galway City events page and discover all the places you have to visit when heading to a special event in this wonderful city.