Planning ahead
Being the seasoned adventurer she is, Roz planned ahead and packed a lot of activity (and even more foodie bits) into just a few days in Cork.
"Before I go anywhere, even on a day trip, I'll have a plan and a full hour-by-hour itinerary," Roz explains. "Because if you don't book stuff in, you could easily waste a day of a trip in a café scrolling on your phone instead of seeing things and learning about the place."
"I actually posted my itinerary for this trip to Instagram – I know people love to be able to have a plan and follow a loop that will bring them back to where they started, with everything to do along the way mapped out," she says.
Food comes first
Known for her recipes and food content above all, it's no surprise Roz stopped for a meal before even checking into her hotel.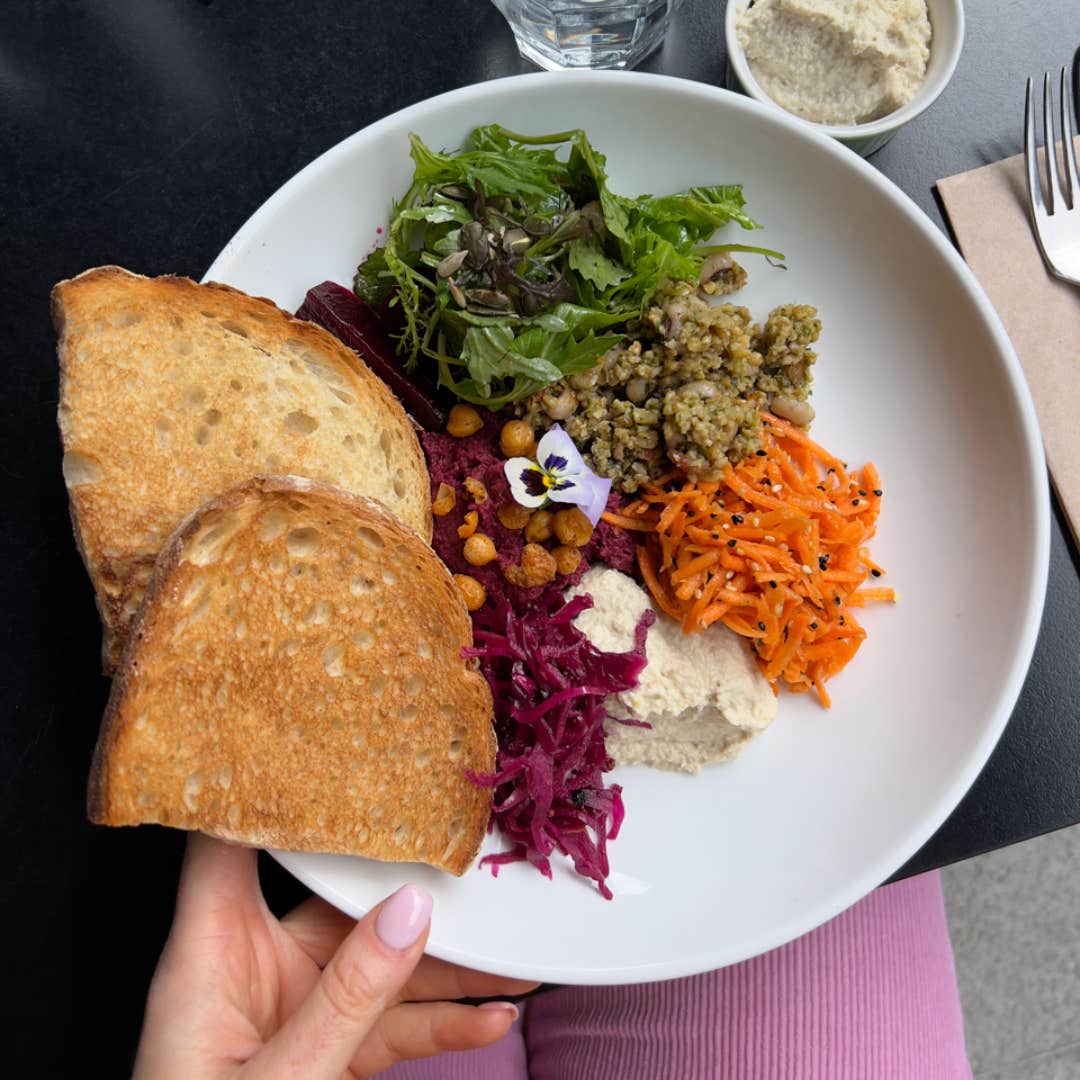 "The first thing I did was go to the Good Day Deli at Nano Nagle Place. Everyone had suggested it to me on Instagram, so many people said it was the one of the best places for breakfast in Cork," Roz says.
"I also went to Izz Café, a tiny little place, which loads of people had suggested. There's lots of hummus, baba ganoush, pitas – honestly I think it was the best hummus I've ever had in my life," Roz says. "It's just a quick, in-and-out place and that's kind of how I like to eat. It's also really inexpensive and you get a huge portion."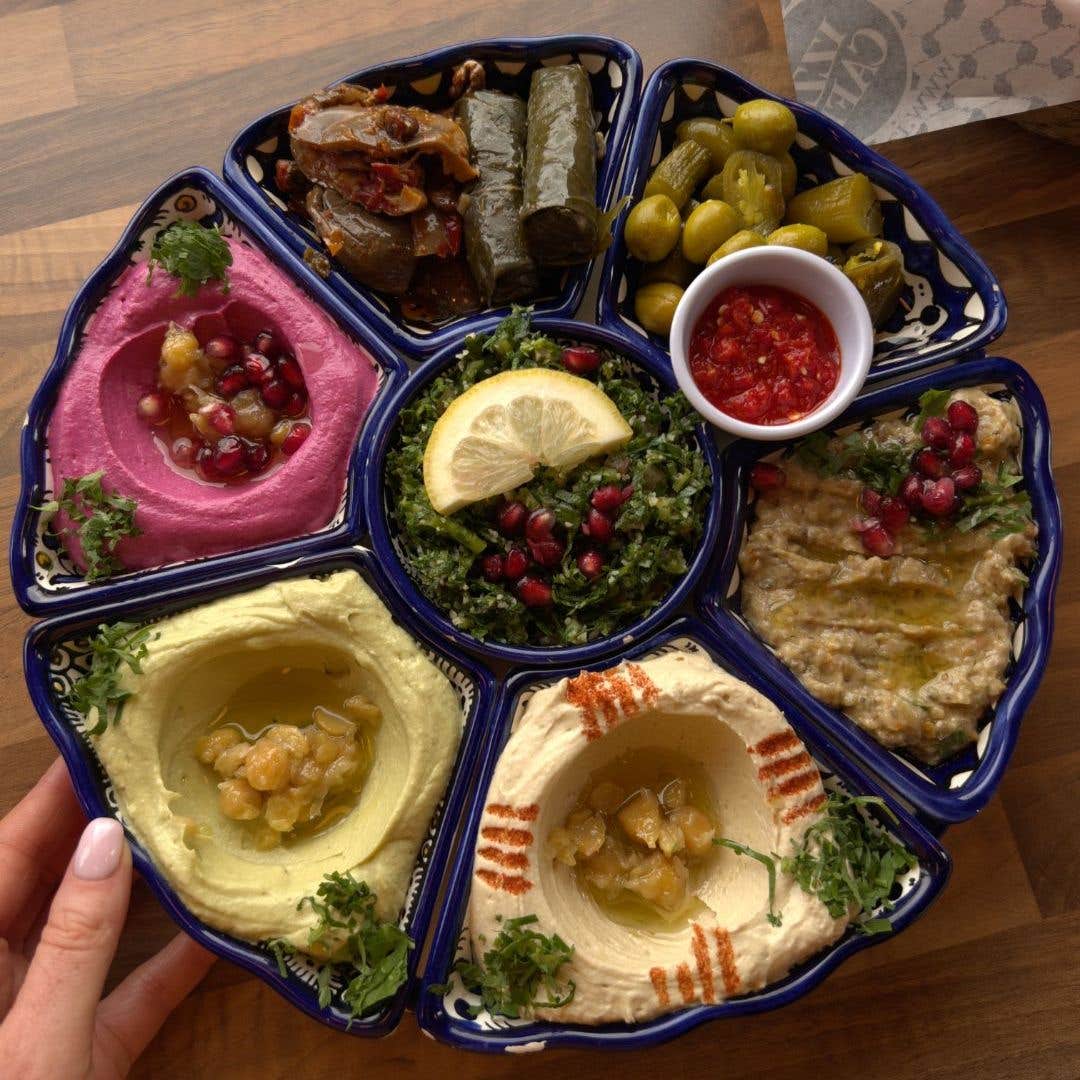 On any city break, the search for a great view is key. For Roz, the Montenotte Hotel fit the bill perfectly.
"When I checked into the Montenotte, there was a lot of buzz about the place. I'd seen pictures of the amazing view over Cork City, so I was excited about it," she remembers.
Roz kicked off her local exploration with a trip to Shandon Bells, followed by a delicious evening meal in Liberty Grill. 
"People just kept saying to me, 'you need to ring the Shandon Bells' – I didn't realise you can actually control the bells and play them yourself," she says.
"We went for dinner in Liberty Grill. Every place we went had a vegan menu alongside their normal menu," Roz explains. "I love eating in places with a whole mix of things so that if you're with a group, there's something for everyone."
"I had the most incredible vegan butterscotch and coconut sundae there, so good," she adds.
Embracing the coast
The next morning, Roz had no plan to sleep in – but she wouldn't have it any other way. She was there to conquer Cork, after all, but soon discovered it was about to start feeling more like Bali.
"I wanted to do a sunrise at Nohoval Cove," says Roz. "It looks like this gorgeous place in Bali called Nusa Penida. You park at this unassuming little lay-by, and the next thing you're greeted by these amazing cliffs and sea stacks. The sky was just lighting up pink, it was so beautiful," she says.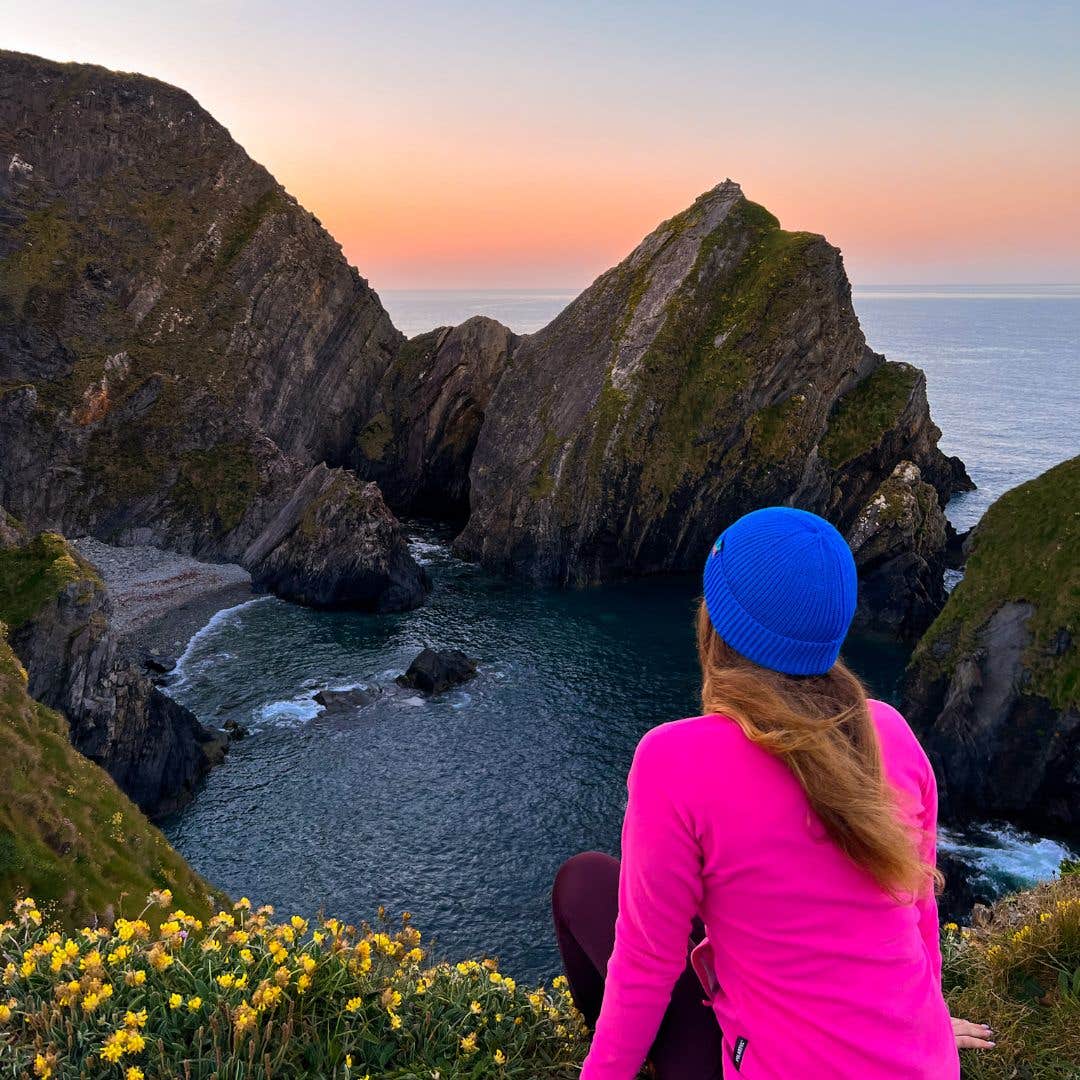 With the day only beginning, Roz stopped off in another culinary hot spot for a big breakfast to fuel her for the day.
"After sunrise I went to Naturally Nourished for breakfast. Honestly, again, you walk in and you feel like you're in Bali. It's got a poured concrete floor and it's so light-filled and open," she says.
"While I was there I had the avocado on toast, and I also got a snickers bar for the road," she says. "It's a very chilled, Aussie-feel cafe, it's stunning and the food is really delicious."
Full up and ready to tour, Roz headed to Spike Island, which was used as a prison for over 400 years.
"Growing up in Munster, it was 'be good or you'll end up on Spike Island!'" Roz jokes.
"I learned so much about Irish history in a really interesting way," she explains. "I learned that Spike Island had also been a fortress and a monastery. The tour guide was super passionate and had met former prisoners, so he had loads of amazing stories."
Another coastal highlight was the hands-on Ocean Escapes Harbour Exploration.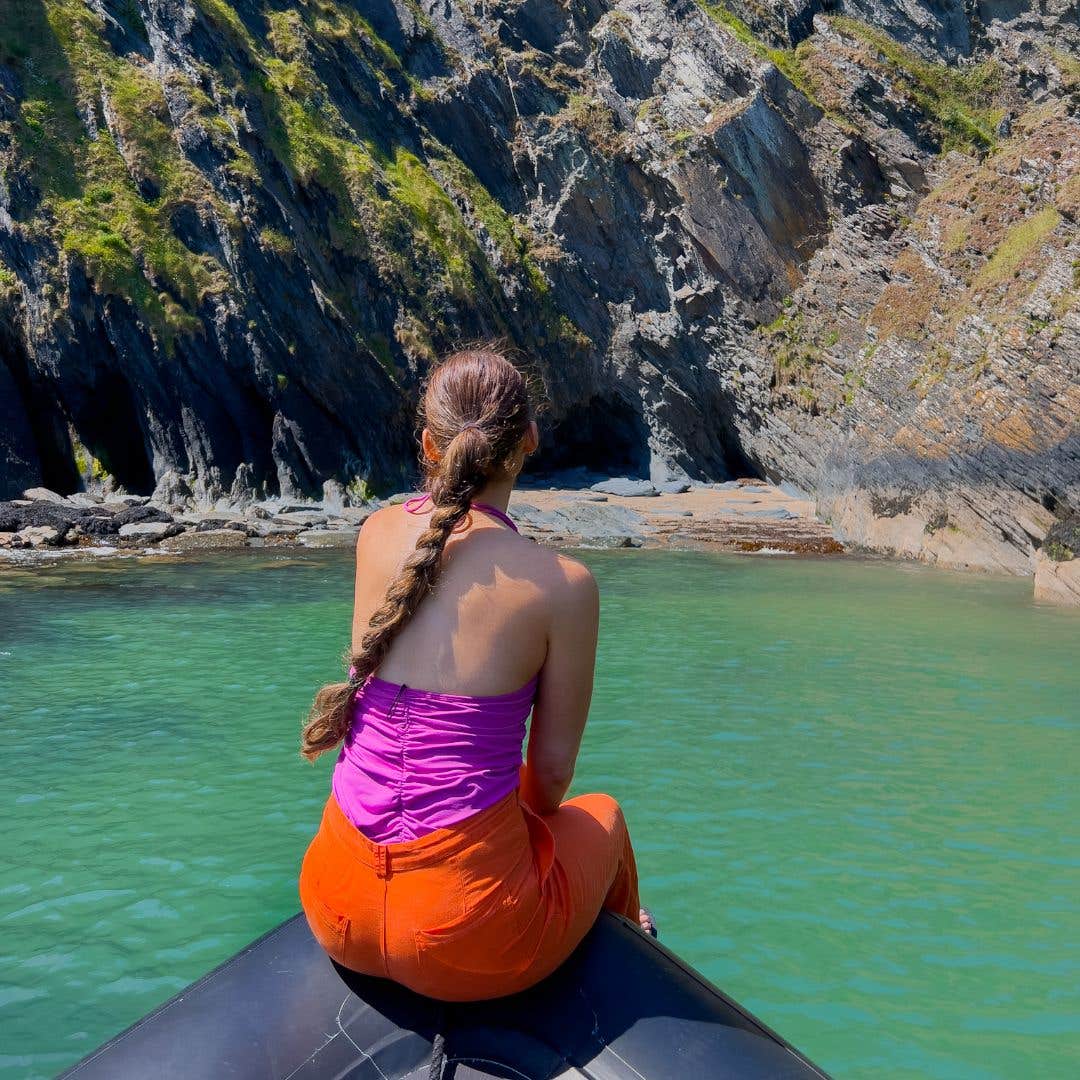 "You design the whole boat trip yourself. Our guide said to us we can go wild swimming, dive off the boat, learn how to drive the boat and do donuts, or go find basking sharks," she remembers. "It was one of the best water tours I've ever done."
"We walked around Cobh for a while and saw the 'deck of cards' houses, and then headed back to the city centre. We watched the sunset at the Montenotte – it was such a gorgeous day."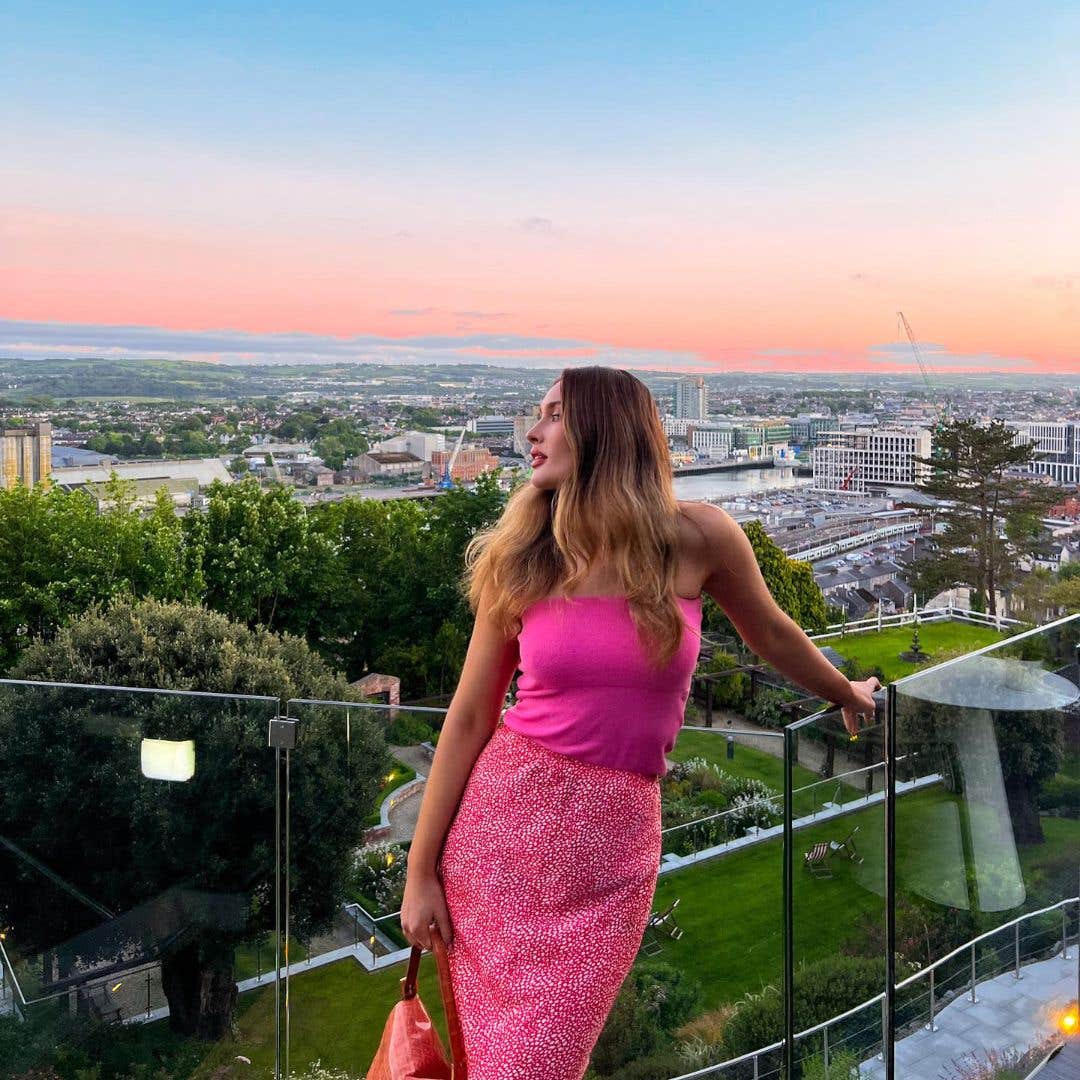 Sipping, supping and sustenance
Dinner on night two saw Roz explore the vegetarian and vegan set menu at Café Paradiso, which came highly recommended.
"Every time I've been near Cork in the last few years, people have told me I have to go to Café Paradiso," Roz says. "You're just given this beautifully prepared, delicious food. You don't have to be veggie or vegan to enjoy it at all, it's so good."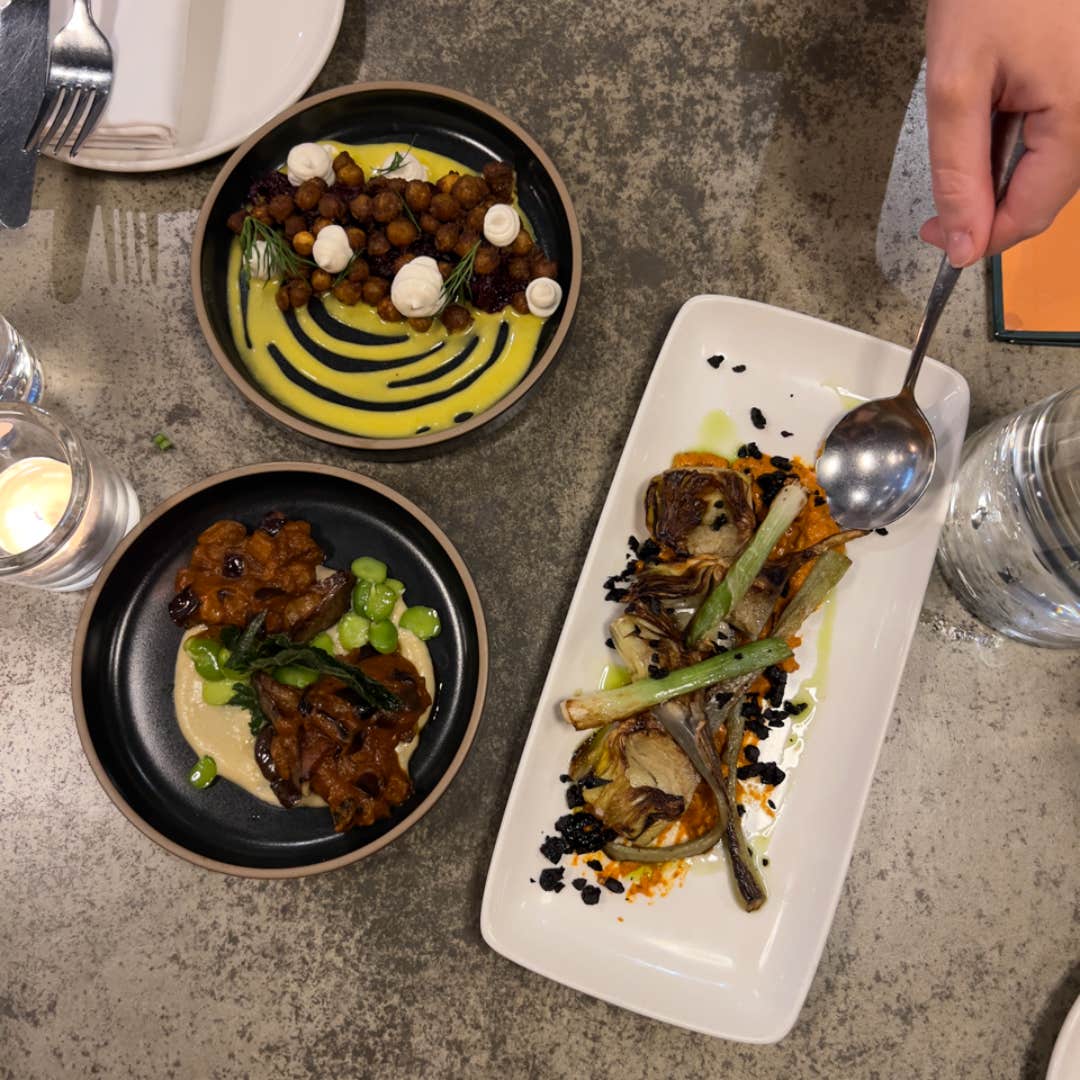 "We shared nine small plates. They all were so different, from chilli-glazed tofu to a grilled cauliflower to a cashew korma dish," she says.
Never content unless she's active, Roz decided a river-bound sunrise was next on her activities list.
"The next morning, we met up with Cork City SUP (stand-up paddleboarding) and did a SUP down the River Lee at sunrise. We went by UCC, down by all the parks. It was like a wildlife tour. It was so early in the morning that only the animals were awake. We got to see otters and heron up close," Roz says.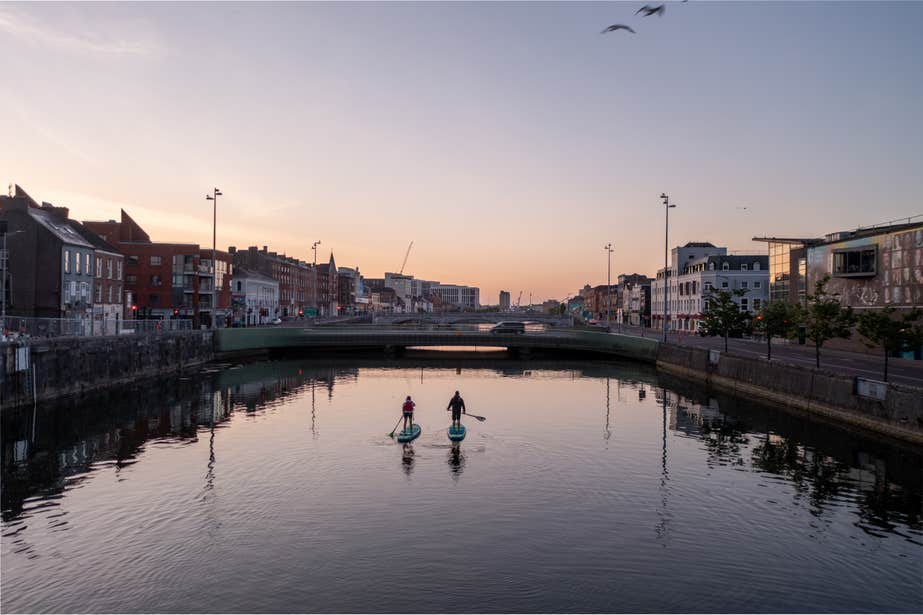 "That was a really lovely way to see Cork. There are so many parks and nature reserves – it felt like we could've been miles outside the city. It was so peaceful," she says.
Falling for Cork's charm
Roz stopped by the Quay Co-op for breakfast after her tour, and later headed to lunch at the popular Miyazaki, a Japanese takeaway and restaurant. Roz had been before and was excited to return.
"We went off-peak, so we managed to get a seat. I had just tempura veg, rice and sauce and thought it was one of the best meals I've ever had in Ireland," she says.
"I was honestly so blown away by how much adventure there was in and around Cork City," says Roz. "I'm all about hikes and water adventures, and I love living in Dublin because there's so much of that nearby, but now I think Cork has even more. I can totally see why Cork people love Cork. I can see why James Kavanagh wants to move there too!"