Beginning her trip in Glenveagh National Park, Sarah found herself in a familiar setting and decided to explore the leafy trail and lookout points by bike.
"I'd been to Glenveagh National Park before and have walked some of the trails there, but I never rented bikes and cycled around. It was a completely different experience, it was amazing. 
"The weather was perfect on our trip and the park was much quieter at this time of year too. There was hardly anybody else on the trails".
Checking into her room at the Shandon Hotel & Spa in Dunfanaghy, the incredible views continued from the luxurious spa and rooftop hot tub.
"The views were some of the best that I've ever had in a hotel in Ireland. It looked like a postcard.  The setting of the hot tub on the roof was beautiful, very Instagrammable". 
Even though Sarah had been to this part of Donegal before, she feels that there's so much to do here and she's always finding new activities.
"I love travelling in Ireland, so I had been to lots of these places before, but the experience is always quite different, there are so many things to do".
Making a beeline for the coast after visiting Glenveagh National Park, Sarah quickly immersed herself in life by the sea with some delicious seafood at The Olde Glen Bar.
"Ireland does seafood so well. I like to try something like oysters every time I go away to the coast".
"The Irish food scene is so strong these days, we've got incredible restaurants, especially in more casual settings. I just love going to gastropubs, somewhere casual that serves amazing food is exactly what I look for".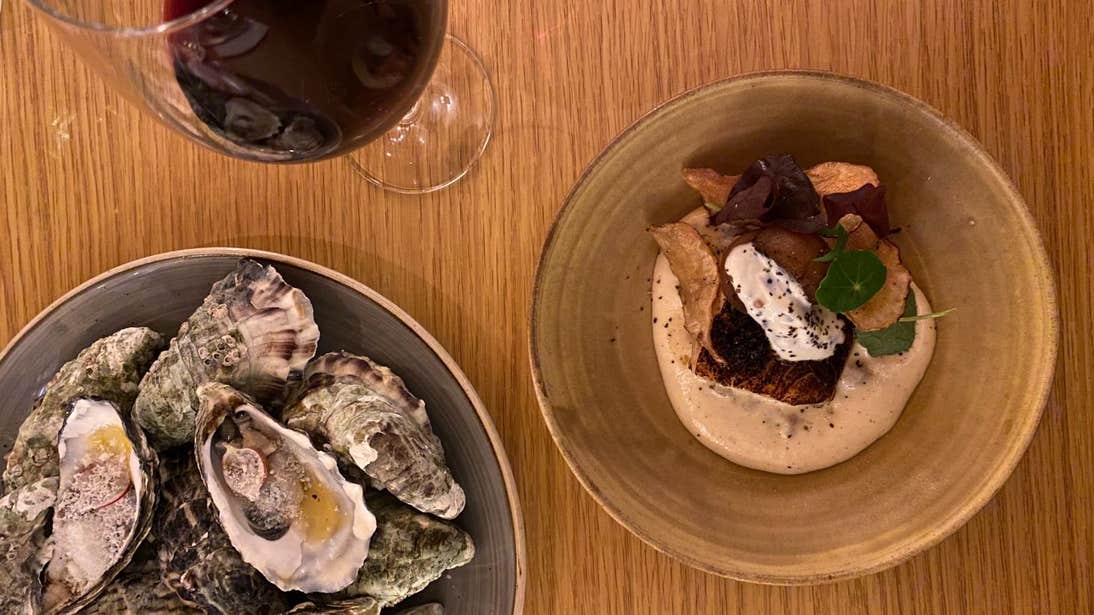 Not content with just looking out at the ocean, Sarah decided to get into it and learn how to surf with the help of the team at Narosa Surf School.
"It was the most successful surfing experience I've had by a million miles. I go surfing when I travel, but I was never able to stand up".
"The coach was great; he pinpointed the exact issues I had and helped me fix them. The tips made a huge difference, I caught seven waves in a row. It was such a buzz". 
Delighted with her newfound surfing abilities, she found the perfect place for a post-surf coffee and treat at Shack Coffee, overlooking magnificent Marblehill Beach.
"It's a gorgeous little post-surf spot. The vegan carrot cake is probably the best carrot cake I've ever had in my life. You have to try it. I don't know what they're doing, but they're doing it right".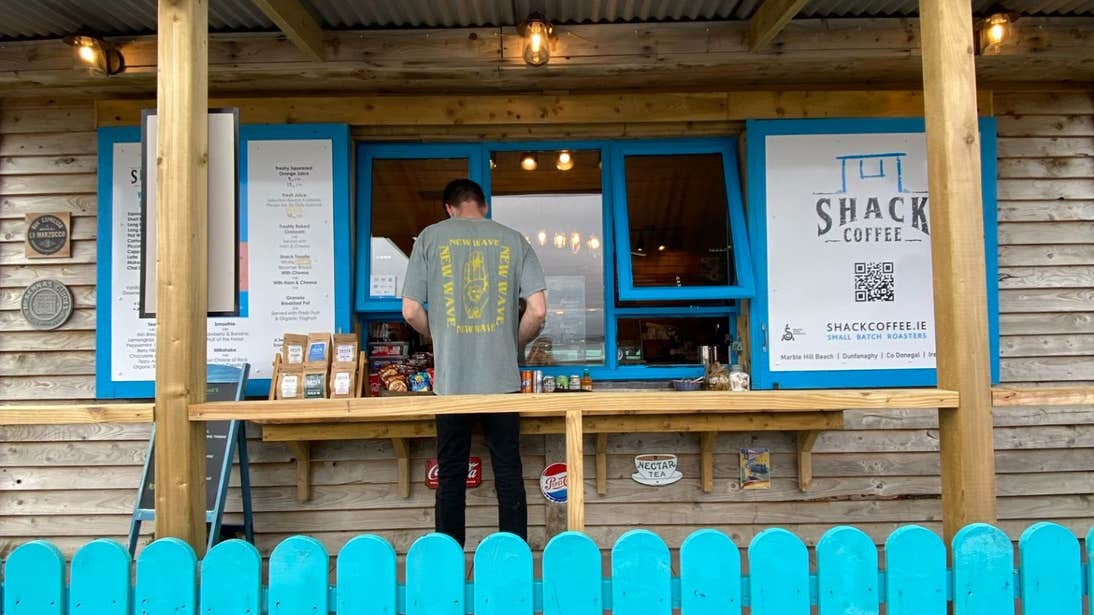 Have Ireland to yourself in autumn
Sarah is no stranger to an autumn getaway in Ireland, taking advantage of the quieter time to explore some of her favourite places when the seasons change.
As Sarah points out "I've gone away in October for the past few years, and I'm totally sold".
"The weather is still good enough to explore the outdoors and when you do go back inside, there's often a fire lit. It's the best of both worlds really". 
Wandering around some of Donegal's most desired locations at this time of year is a tranquil experience that Sarah loved.
"We walked around Horn Head, it was so enjoyable with amazing views, and it was so quiet as well. We had the place to ourselves". 
Take inspiration from Sarah and go exploring. Feel the crunch of leaves underfoot on cosy walks, watching as our stunning landscapes show off pretty shades of gold, rust, and orange.
Plan a holiday to Donegal this autumn
Sarah is a huge advocate of travelling in Ireland and she has no plans of slowing down any time soon.
"I've some small getaways planned around Ireland between now and the end of January that I'm really looking forward to. There are so many great places out there". 
Check out our Donegal destination page for more great things to do in the beautiful northwest.