Weekday markets
Moore Street Market
Monday-Saturday (10am-4pm) | Off Henry Street, D1
Moore Street Market is an iconic part of Dublin culture and the street itself is a true mix of old and new. High street shops sit adjacent to this traditional open air market where traders hawk their wares at stalls selling everything from flowers and fruit to novelty knitted hats. Listen out for the distinctive sound of street sellers shouting "4 for a euro" and pick up a bargain in this authentic slice of the city.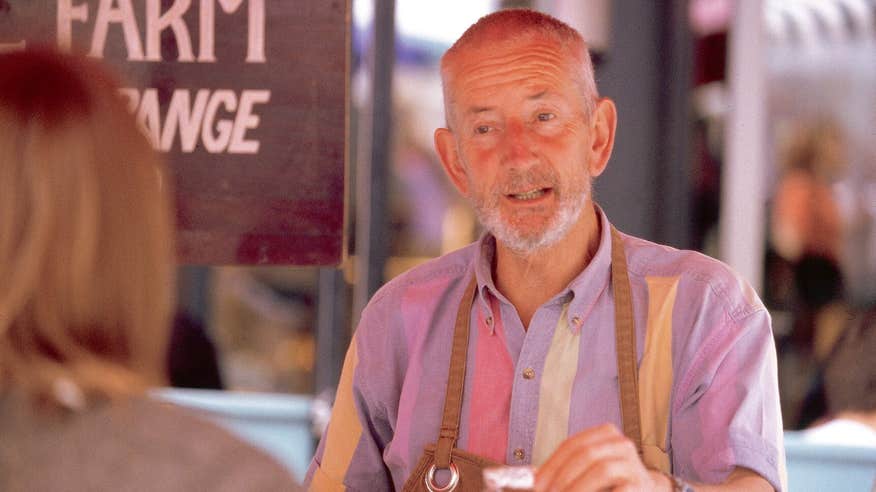 Irish Village Markets
Wednesday-Friday (11am-2pm) | Various locations citywide
Irish Village Markets has an incredible variety of food stalls catering to a hungry lunchtime crowd, so if you can manage to pick only one thing we salute you. This pop up market sets up across multiple locations in the city so make sure to check their website for the latest lunchtime hotspot. Try something different with a Hawaiian poké bowl or tuck into a new take on fish and chips with a Panko crumb twist. With a list that goes on from paella and sushi to falafel, you'll be in street food heaven.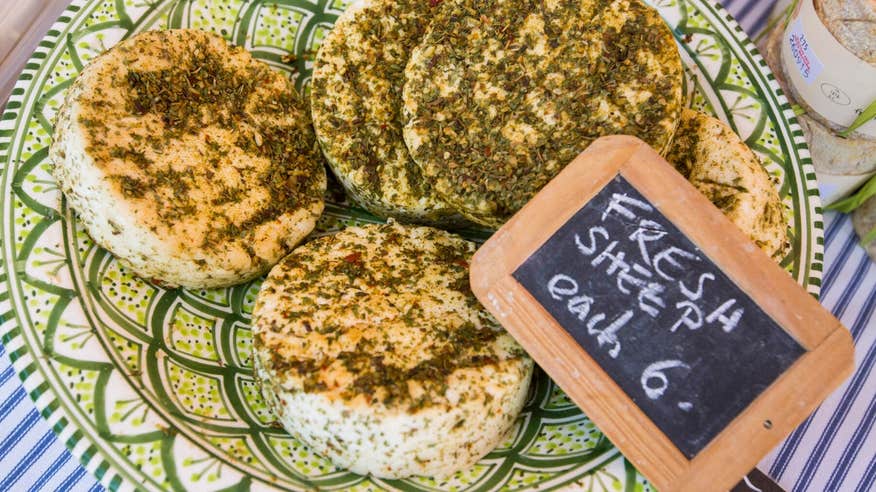 Weekend markets
Howth Market
Saturday, Sunday and Bank Holiday Mondays (10am-5pm) | Harbour Road, Howth
Hop on the northbound DART and you'll find Howth Market nestled along Dublin's stunning coastline. Take your pick from a selection of artisan foods and crafts with a mix of both local characters and tourists. Whether you're seeking a gift for someone special or a little something for yourself, check out the antiques and jewellery. Afterwards, try the Howth Cliff Path Loop for beautiful views of the city and the Irish Sea.
Temple Bar Food Market
Saturday (10.30am-4pm) | Meeting House Square, Temple Bar
Temple Bar Food Market is perfect for finding the makings of a weekend picnic. From olives and freshly baked bread to artisan cheeses and Irish honey, you'll have a hamper full of goodies selected in no time. If you're planning a weekend of cooking, check out the butcher or fruit and veg stall for inspiration before you decide what's on the menu. Whatever you do, don't forget to grab a pastry or two to keep you going until your next meal.
Dún Laoghaire CoCo Market
Sundays (11am-4pm) | The LexIcon Library & The People's Park, Dún Laoghaire
Every Sunday, jump on the DART to this beautiful seaside town as it hosts the Dún Laoghaire CoCo Market in two locations. By the LexIcon Library a food village comes alive with vendors trading hot specialities and baked goods alongside the best of Irish artisan ingredients and seasonal produce. Embracing influences from all over the world, it's an international kaleidoscope of flavours. At the market's other location in the People's Park there are handmade crafts, second-hand books and contemporary art pieces for something to last longer than lunchtime.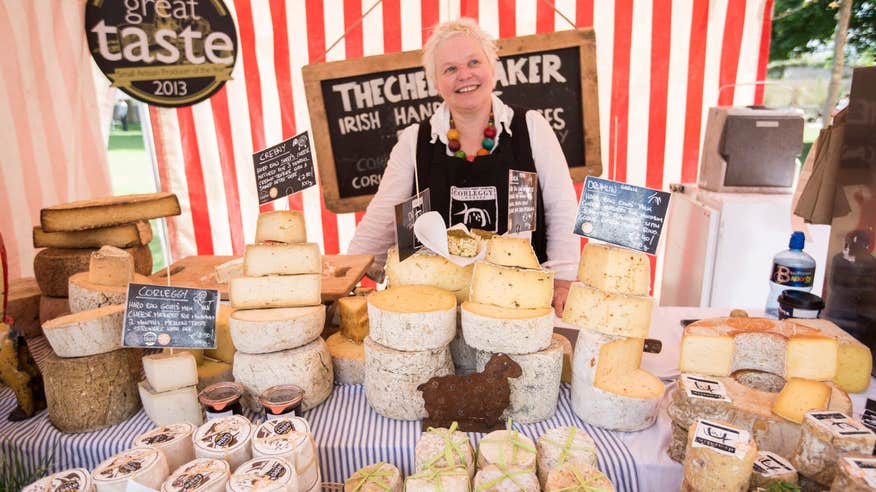 Blackrock Market
Saturdays, Sundays and Bank Holiday Mondays (11am-5:30pm) | 19a Main Street, Blackrock
One of the most eclectic markets in all of county Dublin, Blackrock Market is packed with antique stores and food stalls with tastes from Lebanon to South Korea. The feel is like a European flea market with its unpredictable combination of modern art, local and global cuisine and handcraft vendors. Open every weekend with selected stalls operating on weekdays too, the Market is a staple of south Dublin culture with funky new additions making each visit different.
Farmleigh Market
First Sunday of every month (10am-5pm) | Phoenix Park, Castleknock
Kicking off each month with an array of flavours and products, Farmleigh Market is nestled amongst the polished greens of Phoenix Park in Dublin City. Wander through the wide selection of food stalls that boast some of the best produce from around the country, from award-winning cheeses and homegrown vegetables, to fresh fish and tasty chutneys. Check out their website to see exactly which days they are open and plan you own food exploration.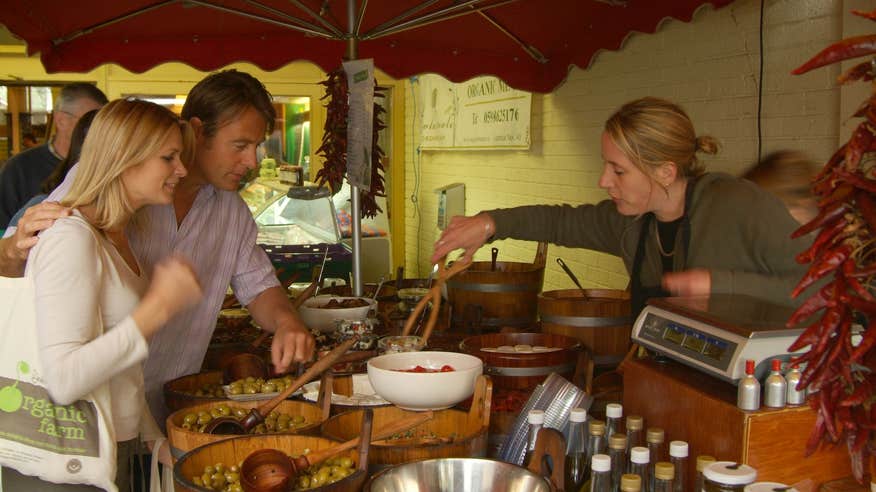 St Anne's Park Market
Saturdays (10am-4pm) | St Anne's Park, Clontarf
Set on the bustling main avenue of the grounds, St Anne's Park Market is home to dozens of talented Dublin-based producers, crafts people and artisans showcasing their products. Keep your Saturday free and indulge in handmade chocolates and freshly baked bread. Or spruce up your dishes by picking up some of the merchants' organic meats and produce.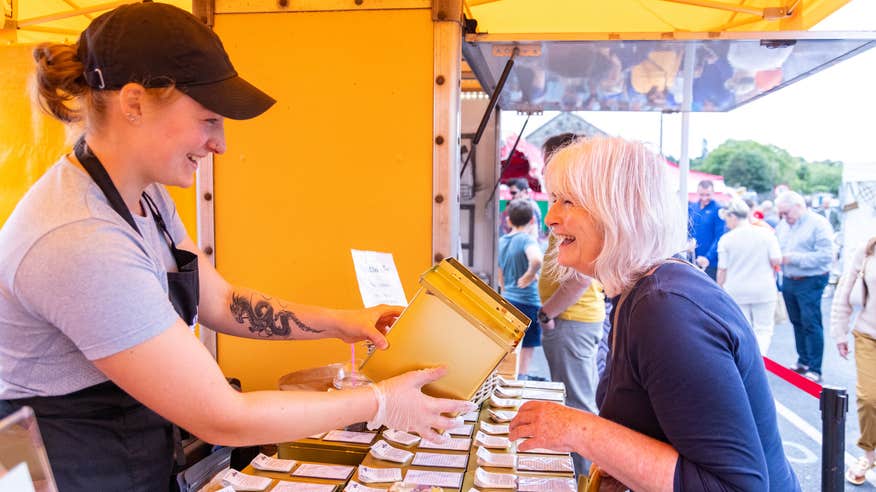 Herbert Park Farmer's Market
Sundays (11am-4pm) | Herbert Park, Ballsbridge
Start your Sunday morning off right with a trip to the Herbert Park Farmer's Market. Featuring a variety of homegrown products from incredible small businesses, you can find everything from unique artwork and fresh produce, to delicious food stalls and decadent desserts. Once you've picked up your goodies, take a seat on one of the benches that overlook the peaceful pond and watch the ducks glide along the water.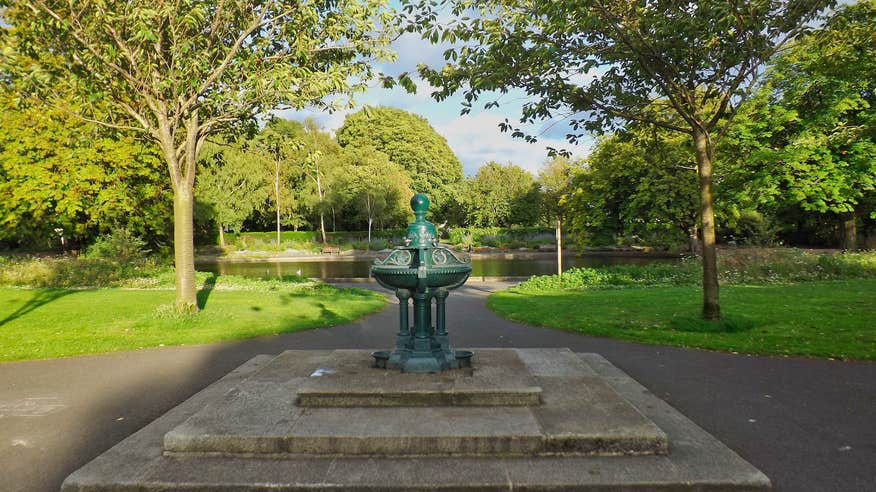 Now you've sampled the best of Dublin's market scene, find out what's on in the city and start planning your next Dublin break.