Exploring the Blueways
What's an outdoor adventure in Ireland without stand-up paddleboarding? Guided by the folks at Leitrim Surf and SUP Company, Greg and Laura set out to explore the Shannon Blueway by SUP, paddling along the calm waters of Drumshanbo Canal into Acres Lake. With dense, lush greenery hugging the banks of the canal, they soon discovered first-hand why locals call it 'Drumshamazon.' But despite Greg's athletic prowess, he wasn't convinced that his abilities would transfer to the paddleboard.
"I tried stand up paddleboarding once in Portugal, and I was terrible at it!" he says.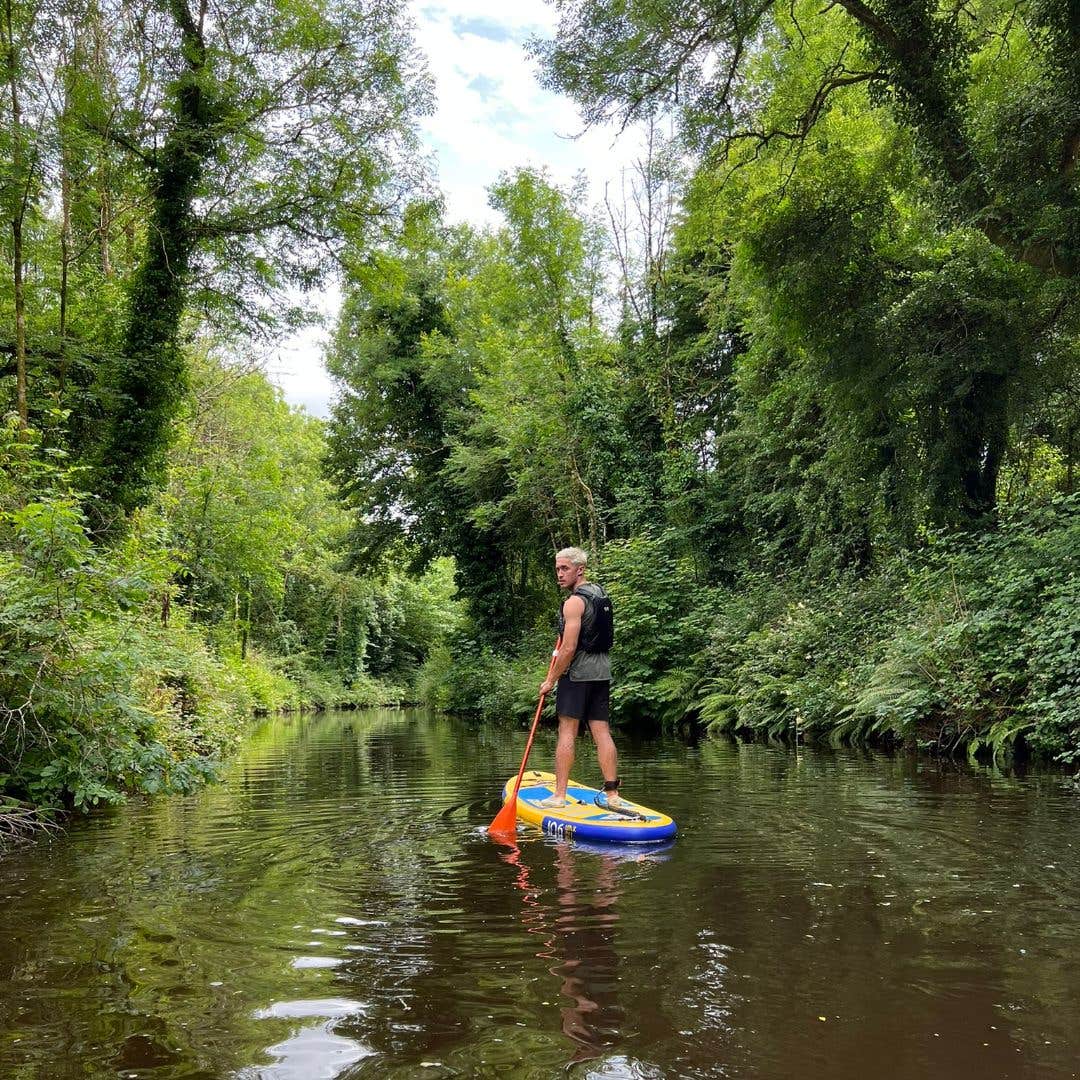 "But the great thing about doing it in Drumshanbo was how calm the waters were. I was worried I wouldn't be able to do it, but SUP-ing on a river rather than the ocean made the board much easier to control. It was so peaceful. There's a long channel into the lake and it's just gorgeous… there wasn't even a single breath of wind, so it was perfect for paddle boarding."
The fact that he mastered the skill in such a picturesque setting was an added bonus. "The surroundings were just beautiful. An experience like this also gets you away from your phone – it makes you enjoy the environment and relax."
From SUP-ing to sipping
Just a 15 minute walk from the Shannon Blueway trailhead is The Shed Distillery Experience, where Greg stopped by for a tour and a tasting of the iconic Drumshanbo Gunpowder Irish Gin.  
"I couldn't get over the fact that every single bottle of Gunpowder Gin is made there and sent around the world. Plus, the bar at the end of the distillery tour is just gorgeous. The experience is so well done, and it's a family affair. It's so local, but such a strong brand."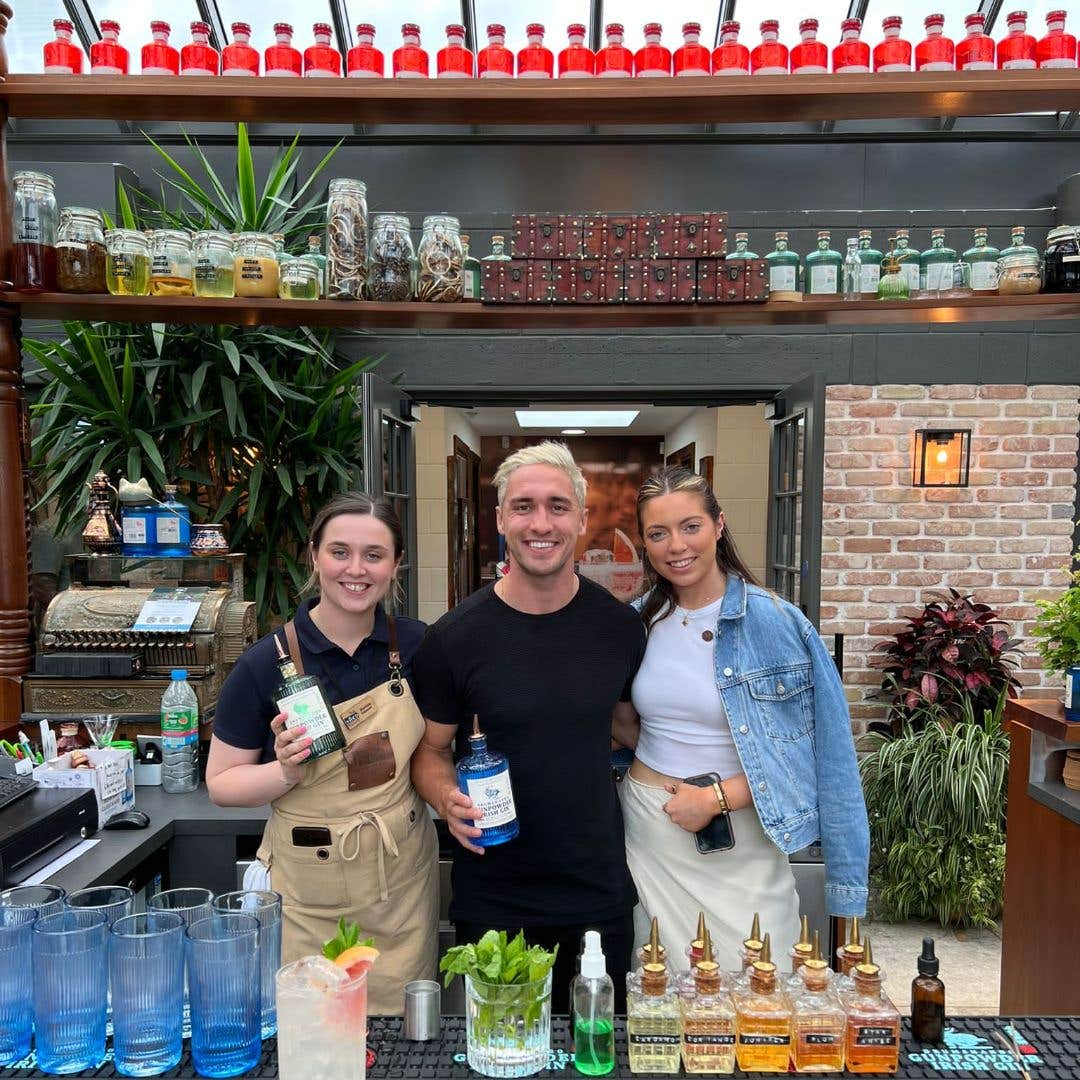 Discovering the local food scene
Another surprising element of the Hidden Heartlands is the food scene, which Greg says completely surpassed his expectations. One evening, Greg and Laura travelled to the village of Dromahair for dinner in the Riverbank Restaurant, which sits on the curve of the River Bonet. "Dinner in the Riverbank was gorgeous," says Greg. "It has a pub feel to it, but the food was top-notch. We were amazed at how well-rounded the menu was. There's a nice and Irish feel to it."
Greg was also impressed by Osta W8 in nearby Manorhamilton, which he describes as a "chilled café with really good food, like soup and falafel sandwiches, and great coffee."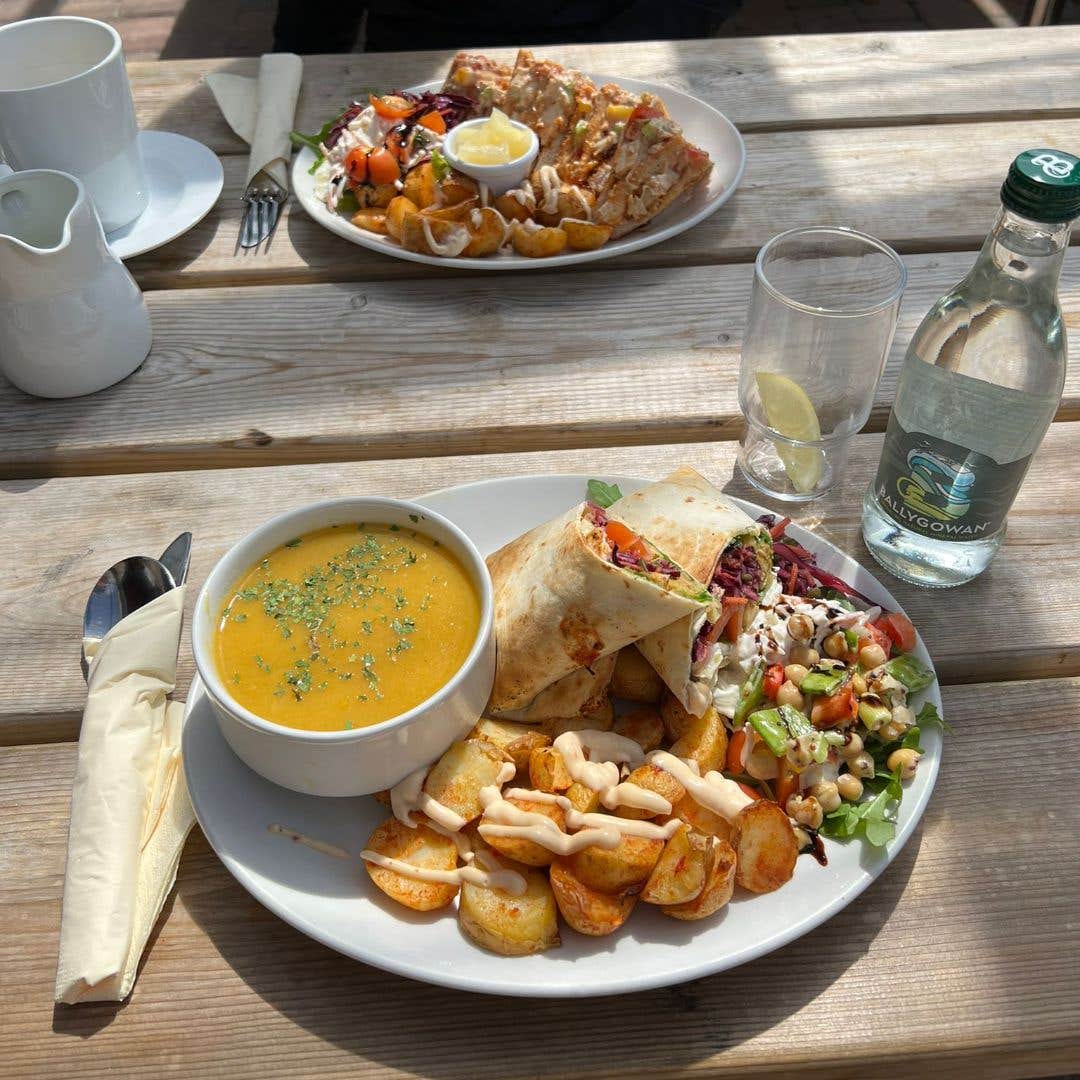 They also ate at the Red Bank Restaurant, in Carrick-on-Shannon. "It's absolutely beautiful," says Greg. "They have this outdoor canopy set up so you can sit outside, and there's a big tree through the middle of the space with fairy lights all over it. It was a bit of a mixture of fine dining and pub grub, with dishes like burgers and chips in a really nice setting."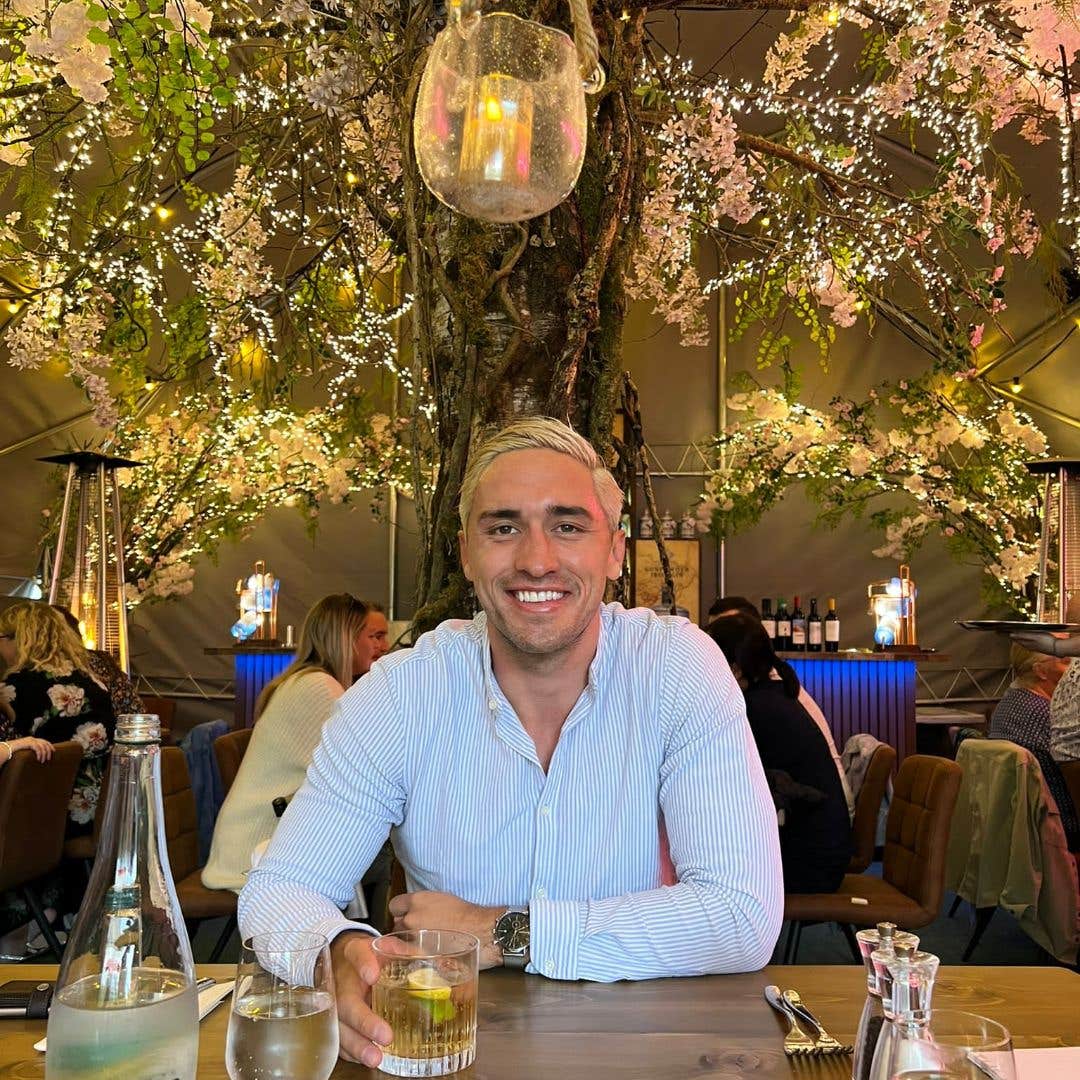 Delving into local heritage
There are points of historical interest all around Leitrim and Roscommon, but one of the more unique attractions is the Arigna Mining Experience. Admitting that he knew nothing about it before visiting, Greg set off to Ireland's first coal mining museum to learn about the men who worked there for hundreds of years.
"The tours are led by former miners, which is really cool," says Greg. "We had a guy named Gerry leading us around, and he was so knowledgeable. He gave us first-hand experience of what it was like, and told us all the stories about the mine shaft. Seeing what these guys had to do back in the day really made me realise that life isn't that bad now!"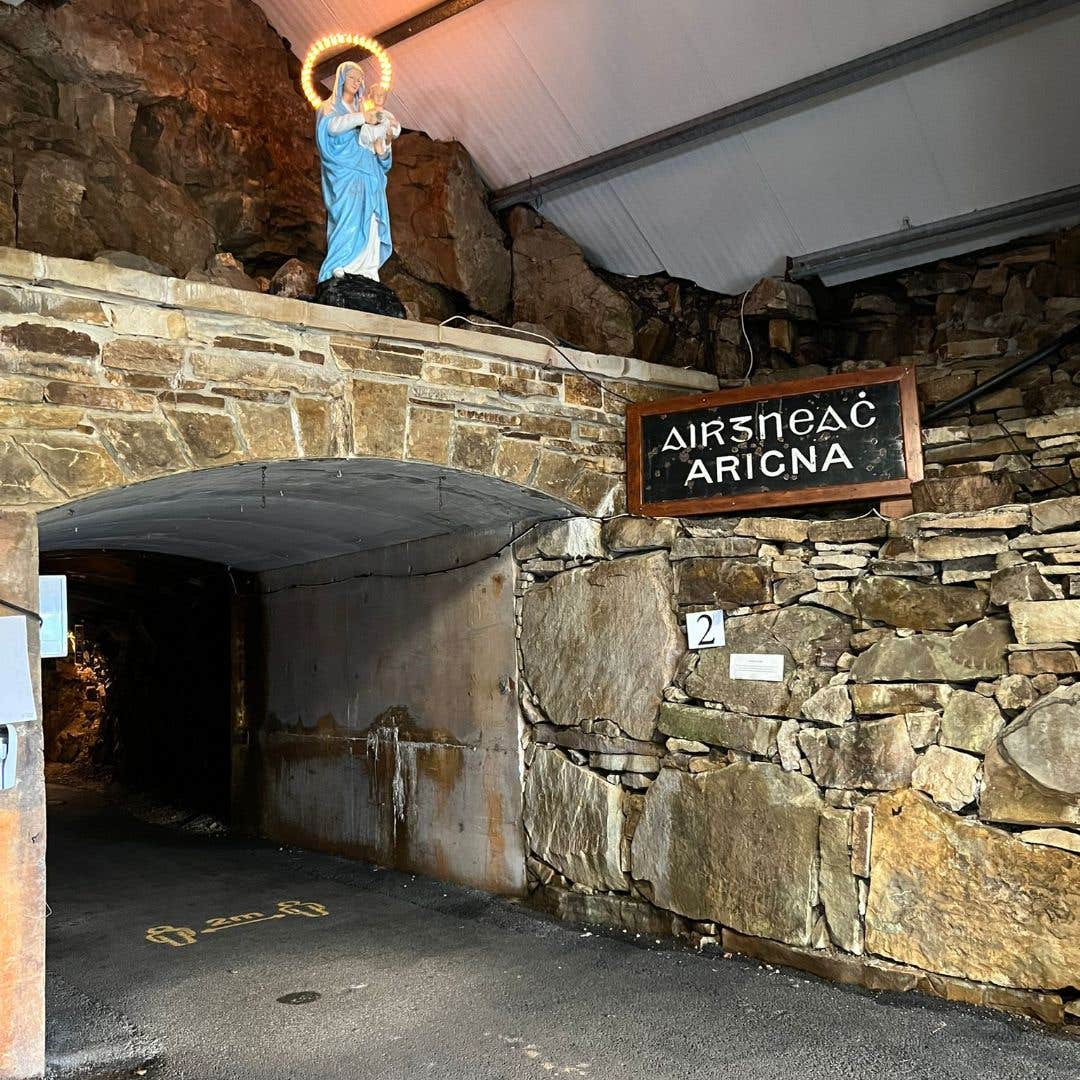 Life seemed even sweeter for the pair when it came to their accommodation. Greg and his sister stayed at Kilronan Castle, an estate that dates back to the 18th century.
"The grounds at Kilronan Castle are beautiful," says Greg. "Our room looked out over the lake, which was absolutely stunning. It's really old school – there's a great sense of history, but then you can sit with a drink by the fire in the lounge in the evening. It's absolutely beautiful."
Getting the adrenaline pumping
With so much of the local landscape dominated by hills, lakes and rivers, there are plenty of opportunities to get out and get active. Greg and Laura set off for a hike from the Organic Centre up to Fowley's Falls, a multi-level cascade waterfall, which Greg couldn't resist leaping into.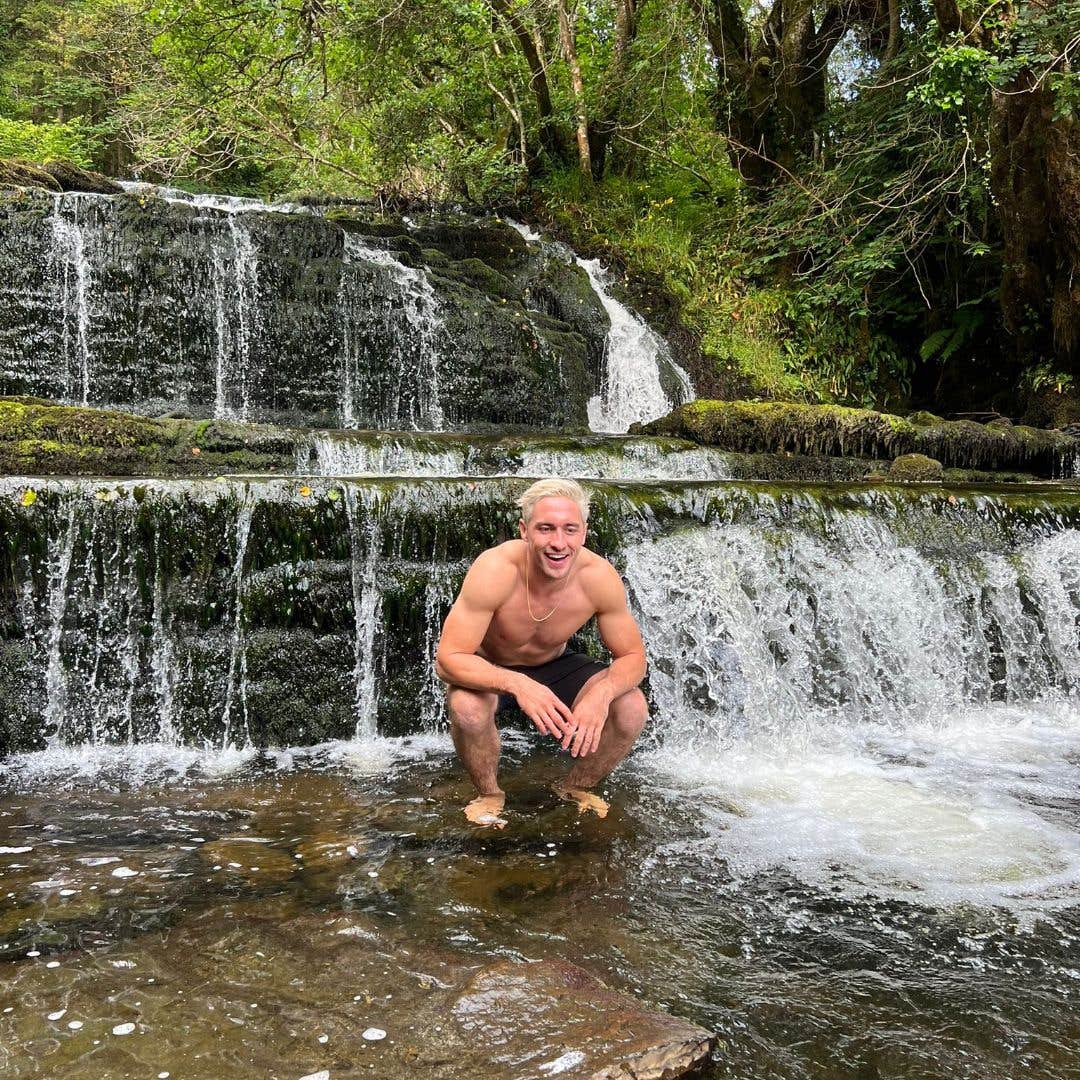 "I jumped in and it was so refreshing. You can swim straight in underneath the waterfall, too. It's freezing, so it's not for the faint hearted! But it's a lovely little treat at the end of a walk."
Things were a bit more adrenaline fuelled at Lough Key Forest Park, where the pair strapped on harnesses and helmets to have a go at ziplining.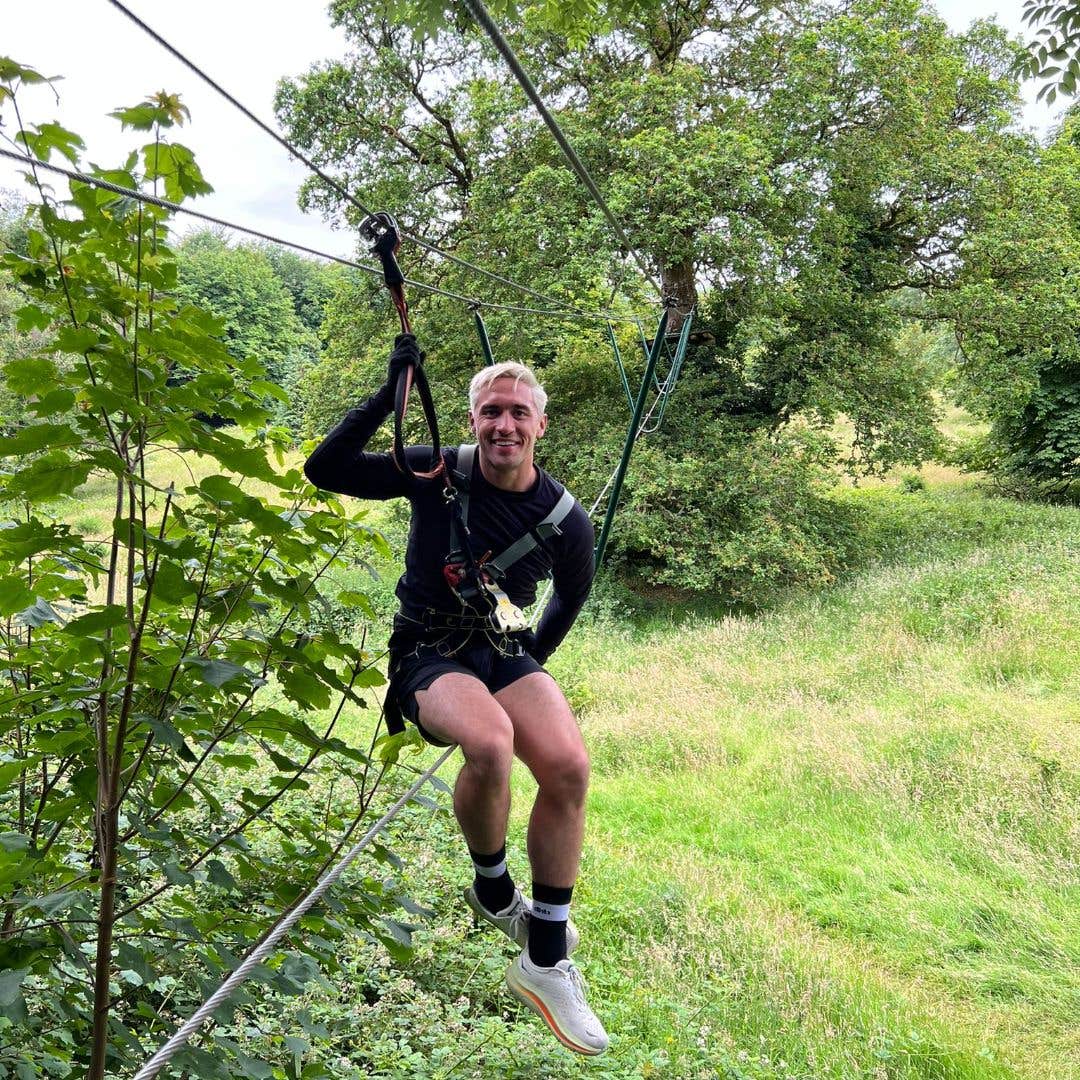 "You'd definitely want to have your wits about you!" says Greg. "But it was really good fun. You get taught how to do everything and then you're let off on your own. One of the stages gets really high, but you don't have to go to any level you don't want to. You just go as high as you want. You'd be wrecked by the end of the day!"
It was lucky, then, that while the next activity was still fairly energetic, there was help to be found. There are 8km of cycle trails at Lough Key, but if you are too tired to pedal, Greg says that the e-bikes on offer can be a lifesaver. "The electric bikes make it that little bit easier, especially after zip lining!"
Why he'll be heading back to Ireland's Hidden Heartlands
After a whistlestop weekend away, Greg was left wanting more. "I was just amazed by how much the region had to offer," says Greg. "There were so many activities that you wouldn't even realise were available. We had such a fun couple of days."
"It would never have popped into my head to go to Leitrim or Roscommon before. But now I can't wait to go back. It makes you realise just how good our country is."