No car, no problem
To kick off their carless journey to Sligo, the Taz and Geraldine of The Useless Project took the bus from Dublin.
"We got the Expressway bus direct from Busáras to Sligo town, and it was super handy," says Taz. "The journey was just over three hours, but it just went by so quickly."
"It's beautiful on the way there, you pass by some gorgeous scenery," she continues. "You're a bit higher up off the road than you'd be in a car, so you can see it all."
"We were flabbergasted by the array of things to do in Sligo," says Geraldine. "And how easy it was to get around without a car. The public transport options were great. If we wanted to have a drink with lunch we could, we didn't have to worry about parking or anything," she says.
"Not for a second did we wish we had a car, we did everything either walking or by bus without any hassle. It was all completely accessible — and financially accessible as well."
Geraldine says their central accommodation helped to make Sligo accessible to them throughout their stay.
"We first stayed in the Glasshouse, the most gorgeous hotel. The next night we stayed in the Strandhill Lodge, also gorgeous, but the best part about them was how handy and central they were. It meant we could walk everywhere," she explains.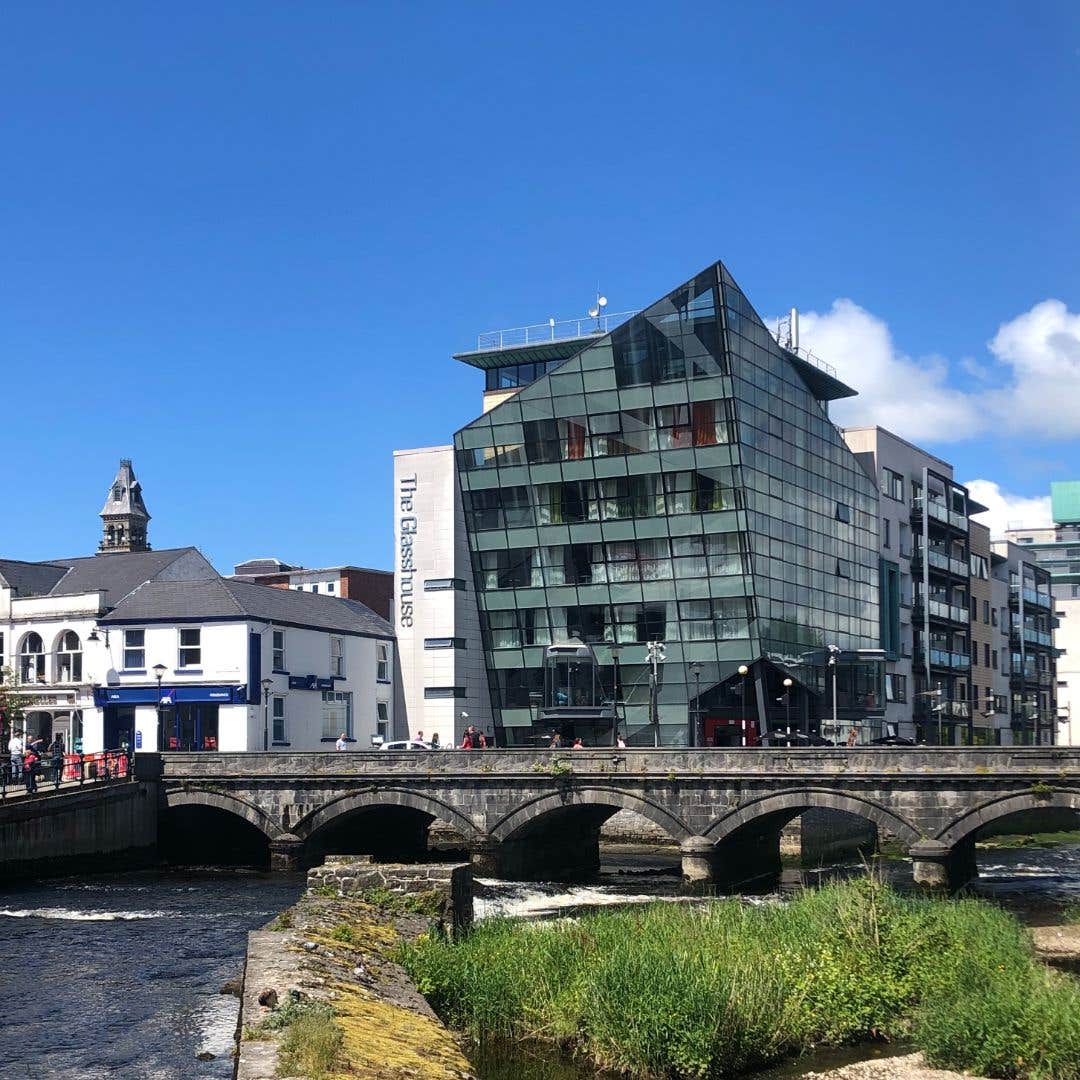 Seeing the best of Sligo
On a day of seeing Sligo by foot, Taz and Geraldine's first stop was traditional and contemporary art gallery The Model.
"I couldn't recommend The Model more," says Geraldine. "Some of the Sligo locals we spoke to didn't know about it, even though it's such an impressive place. We were brought around by Daniel – we saw a huge collection of Jack Butler Yeats and a lot of work from other Irish artists."
To continue the day's Yeats family theme, the pair downloaded the Yeats Unwrapped walking tour app directly to their phones and explored Sligo through the eyes of poet WB Yeats.
"It was really nice to be guided but be able to go at our own pace as well. There was torrential rain when we were doing it – typical Ireland – but we felt like it added to the melancholy of the story!" jokes Taz.
"We learned so much about the Yeats family – after we rambled around we ended up at their home where they lived. We also did a side tour and ended up at the Westlife mural. I felt it should have its own walking tour!" Geraldine laughs.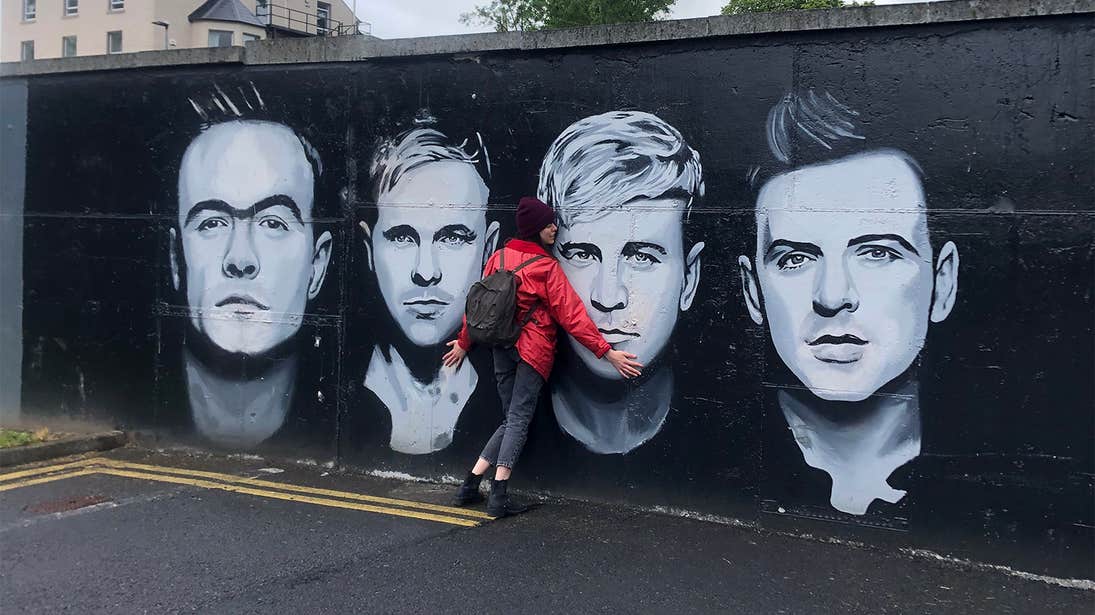 After a day of cultural enrichment, both visited the Sligo Oyster Experience, where oyster expert Aisling guided them through a unique culinary feast.
"The oyster experience was amazing. We felt a little bit daunted by the oysters at first, but we were absolutely blown away," says Geraldine.
"We couldn't have physically consumed more oysters than we did in that timeframe!"
The women rounded out their afternoon by hopping the local S2 bus to Strandhill and settling into soothing Voya Seaweed Baths, the perfect salve after a busy day on their feet.
"We came out of the seaweed experience on another planet, it was so relaxing," says Geraldine.
"We were told the story of how archaeologists found these human-sized holes in rocks on the coast, and they found burn marks in the bottom of them and what looked like seaweed fossils," Taz recalls. "So they realised people in ancient Ireland would light a fire in these rocks, and when the tide came in the rocks would catch and heat the water, and then they'd add seaweed and bathe."
Their final day in Sligo was jam-packed, but started out on a calm note with sand dune yoga led by Your Wellbeing Warrior.
"The yoga was on these huge sand dunes behind the beach front. The instructor explained each yoga move and the science behind it. It was just so different – it would be a lovely thing to do alone or with a group," says Geraldine.
Taz took her oceanfront activities one step further and signed up for a surf session with Mel of Rebelle Surf, Ireland's first woman-run surf school.
"Surfing is just taking off so much in Ireland, and it's usually a male instructor and male participants, but this group was mostly women," Taz explains. "It was so inclusive and encouraging."
Seasonal, local, sustainable
One of the pillars of The Useless Project's sustainability ethos is eating local, seasonal and with transparency, which the pair found easy to do in Sligo.
"We ate at Hooked the first night. There was a real focus on local food and produce. It's so nice to be able to see exactly where your food is coming from," Taz says.
"When it comes to fashion or when it comes to food, transparency is key. So it was great to see the list of suppliers on the menu."
On their second night in Sligo, the women visited Stoked, where they say Shane gave them a meal to remember.
"Words can't describe how delicious the food was there," Geraldine says. "Twelve out of ten. A total trip highlight. It was all locally sourced, and the food was phenomenal. They had meat and fish options, but they made a real effort to make the vegetarian food as delicious as possible."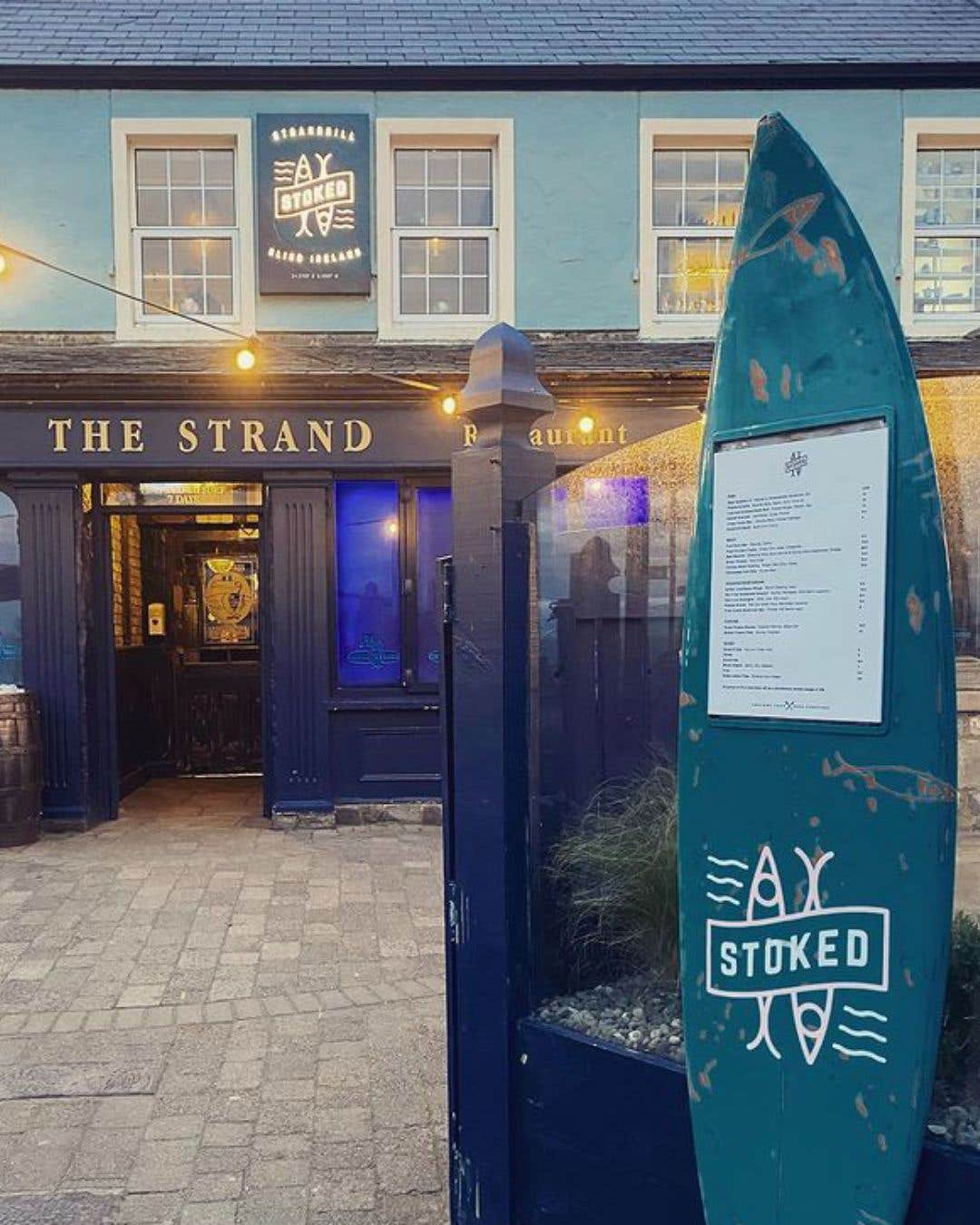 "Aisling from our oyster experience actually supplies them with their oysters!" she explains.
So how can people approach their own Irish travel with sustainability in mind? Start small, Taz says.
"It doesn't have to be perfect, once you're trying. Even if you do drive to your destination, you can get a bus or walk or rent bikes while you're there. Have one meal out that supports local food and the local community," she explains
"If you're supporting a small community in any capacity, that's a great way to start. Every little bit helps when it comes to sustainability. All those things add up."