SUP and shortbread in Dunmore East
In Waterford city, hop on the 354 bus at Lombard Street to Dunmore East (26 minutes, every two hours). You can also take the 358 TFI Local Link, which runs four daily services each way linking Waterford city to Passage East, Dunmore East and Tramore.
When you get off the bus, you'll walk down the hill past thatched cottages with the bay to your right. With waves crashing into the beachhead and against the wall and the sun shining on the horizon, you'll feel you've reached paradise.
Grab a seat at the picnic tables outside The Strand Inn, which look out at Lawlor's Beach, or walk up Glenville Terrace to Seagull Bakery for a cappuccino and any one of their fresh baked goods. The millionaire shortbread comes highly recommended — and if there are still loaves of bread left when you get there, make sure you nab one.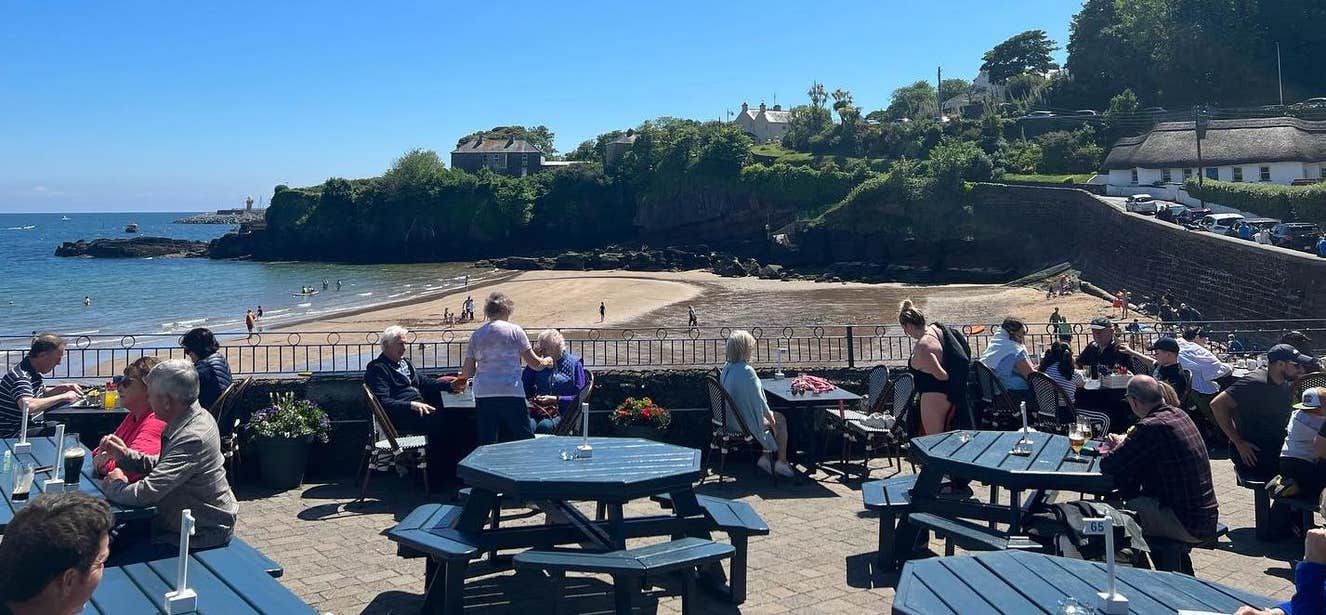 Once you're caffeinated and ready for the day ahead, head down for a two-hour stand-up paddle boarding lesson with Lee at Dunmore East SUP and Yoga. It's a good workout and a unique opportunity to learn a new skill on the water in a beautiful setting. You can paddle on your knees, stand up or just lie on the board in the sun — but be prepared to fall! You'll be in good hands with your instructor.
You might have your lesson at Lawlor's Beach or very close by down a little slip at the more sheltered Ladies Cove, depending on the tides. Make sure to book ahead and secure your spot.
If you'd rather stick to dry land for the morning, start at the flat rocks west of the harbour and follow the spectacular 6km Waterford Estuary Coastal Path, where you'll get a great view of Hook Lighthouse. Or head for a walk of a similar length through Dunmore East Woods.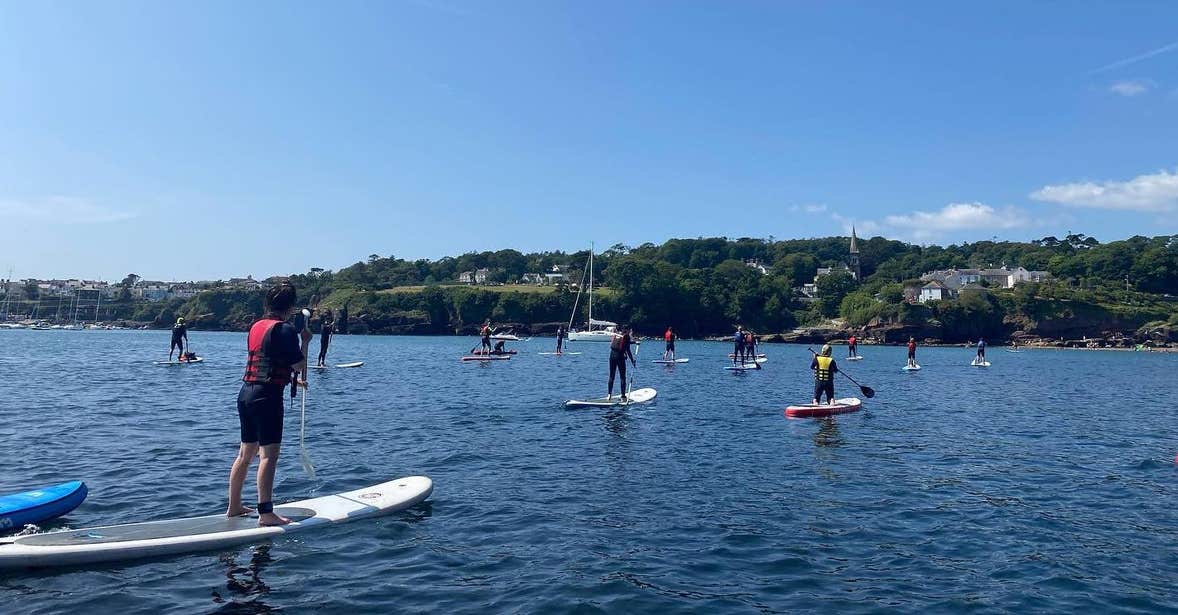 Where to eat in Dunmore East
You'll work up quite an appetite whether you're on the water or on a walk, so afterwards stop for lunch at the Spinnaker Bar and Restaurant for a bowl of seafood chowder, a smoked salmon sandwich on homemade brown bread or a classic BLT.
If you want to stay outside for lunch (or you're still drip-drying after your paddle boarding lesson), walk up the hill to the East Pier for a seafood feast. They do classics like scampi and chips and fish tacos, but you can also get raw oysters if you want your shellfish as fresh as possible.
Seaside walks and gardens in Tramore
Take the 358 Local Link from the Bay Café in Dunmore East to Tramore (20 minutes, three times daily). Be mindful that this link only runs once in the morning, afternoon and evening, so make sure to check the schedule in advance and plan your day accordingly.
When you arrive, look out over the wall and along the promenade at the sprawling white sand of Tramore Beach. It's a beautiful stretch of coastline to explore. If you walk north along the promenade, you'll come to a selection of cafés and restaurants including Moe's, Sandcastle Café and Molly's. Molly's is the perfect spot to stop and have an iced coffee for a pick-me-up — or grab a toastie (or an ice cream) and sit outside at their picnic tables and feel the salty sea breeze on your face.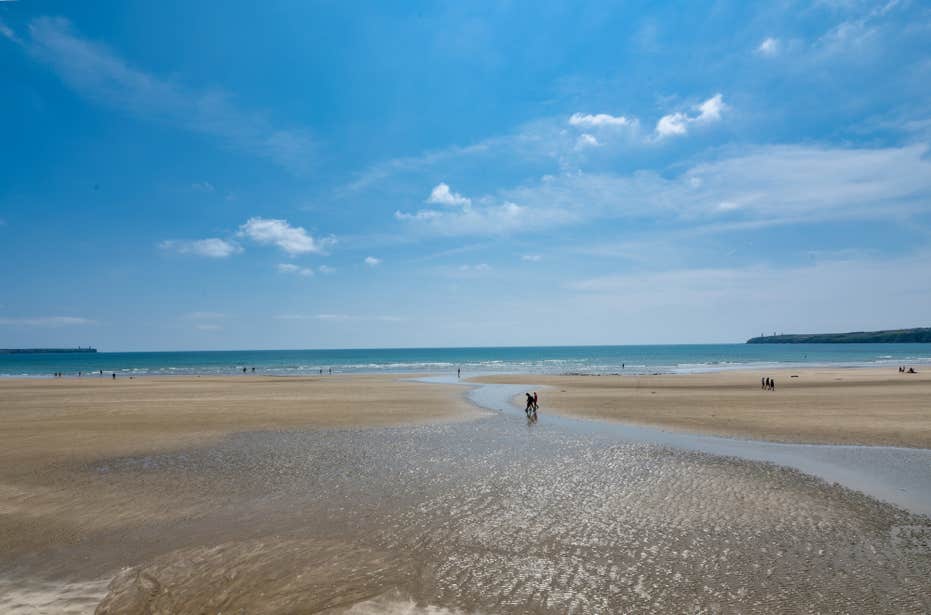 Tramore Beach can be busy in the summertime, but with 3km of coastline, you'll have no trouble finding a free spot to set up camp and lay out in the sand. If, however, you do want to try out a more secluded spot, walk along the promenade to the end of the beach, up Lower Strand Street to Ladies Slip, which tends to be quieter. If you really want to swim like a local, you can walk 35-40 minutes south on the Cliff Road to the Guillamene Swimming Cove.
If that walk feels too long, opt for the easier 15-minute Doneraile Walk, where you can appreciate the vastness of Tramore Bay and look out on the Sandhills as well as Brownstown Head. (This also makes for a great picnic spot.)
About halfway through the walk you'll notice an old coast guard cannon which overlooks the bay from its position on an outcrop. You'll also pass the Coastguard Cultural Centre, which houses an exhibition space, gardens and a café, featured in Taste Waterford's Coastal Discovery Taste Trail. 
Also en route to the Guillamene Swimming Cove is Cove Stores in Newton, a local favourite artisan food store where you can make your own gift hampers and browse treats and pantry items from Waterford brands like The Sea Gardener and Lismore Food Company.
Don't fancy the beach? The Lafcadio Hearn Japanese Gardens are just a five-minute walk from the centre of town. The gardens mirror the life and travels of Patrick Lafcadio Hearn (Koizumi Yakumo), a Greek-Irish writer and translator who is credited with introducing Japanese folktales and literature to the Western world. Follow the journey of Lafcadio Hearn's life first through the Victorian garden, then through the American and Greek gardens and ending in the Japanese gardens. You'll have the option to wander the gardens on your own or with a guided tour.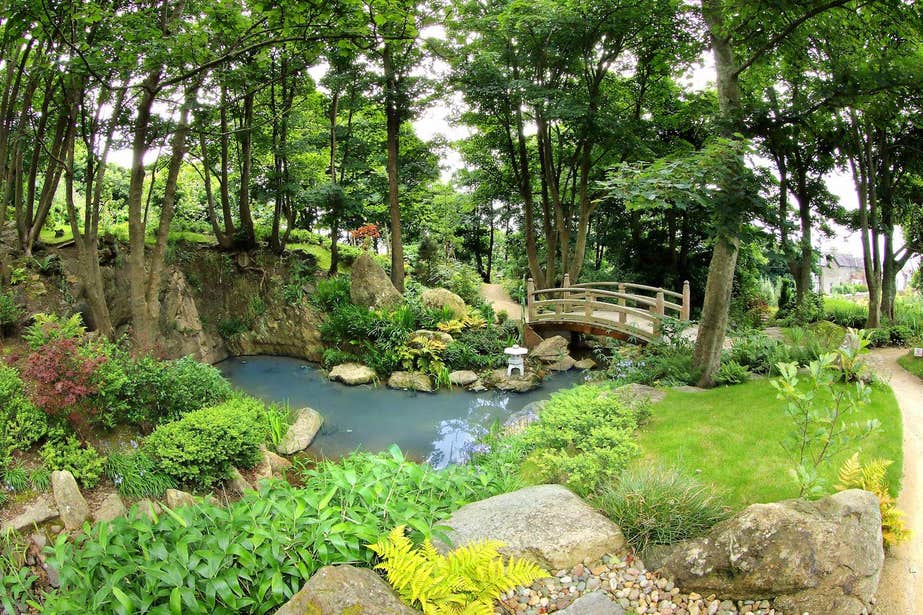 To get back to Waterford city, hop on the 360 bus (19 minutes, every 30 minutes) from various stops in Tramore, including the Tramore Bus Station.
Where to eat in Tramore
For an elegant late lunch, head to the chic and classic Beach House, run by the same people who perfected elevated fish and chips (with a glass of wine) at Fish Shop in Dublin. With its white-washed stone walls, white tablecloths, extensive wine selection and seats overlooking a charming garden, you'll feel like you're in the South of France — even though you're in a Victorian townhouse in Waterford. (Note that they're only open from 1pm to 5pm, and you'll likely need to book in to get a table.)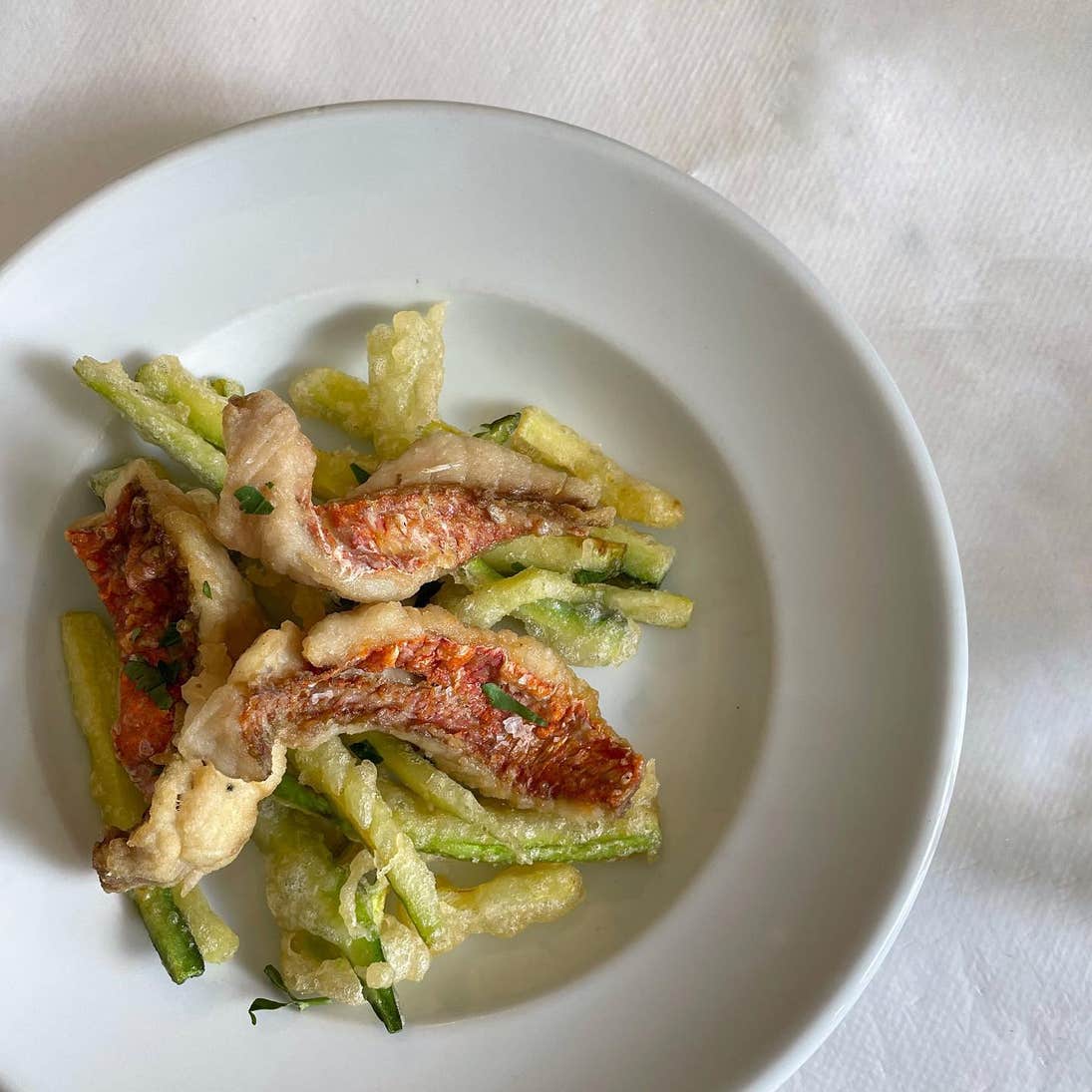 If you're feeling more like pub grub, check out The Phat Cow, a burger joint situated within the Victoria House Bar where you'll likely see locals gathered for a hurling match. The building has dark wooden beams and an outdoor terrace with tiered seating and views of the beach. Order the 'Big Kahuna' burger, chicken wings, and 'Phat Fries', with a cocktail on the side if it suits you. Or stop into the pub for a great buzz and a pint of the black stuff.
Didn't get your fix of fish and chips in Dunmore East? Grab a box of fish and chips from Dooly's and sit by the beach with your feet in the sand.