Walking tours and Waterford Treasures
Get your day started with a coffee from Arch Coffee — no longer housed in their original location on George's Street, you'll find them on Peter Street slinging the same great lattes, Americanos and cappuccinos from Irish coffee brand 3FE.
Head first to the Viking Triangle, the city's historic hub, and experience Waterford Treasures, the only dedicated museum quarter in Ireland. Walk into any one of the museums bordering Cathedral Square and purchase a Freedom of Waterford Pass, which will give you complete access to the Medieval Museum, Bishop's Palace, the Irish Museum of Time and the Irish Silver Museum. The pass also includes access to an 'Epic' Walking Tour of the Viking Triangle with an expert guide to help you best appreciate over a thousand years of history. Depending on your schedule, you can follow along the tour from Bishop's Palace, or keep things self-guided.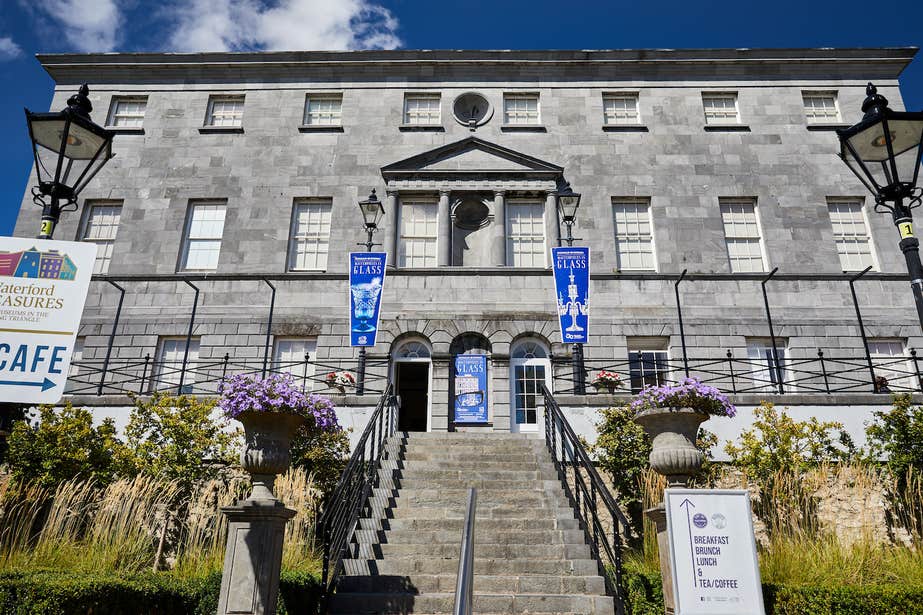 Make your first stop the Bishop's Palace Museum, where you can browse intricate Georgian and Victorian treasures and walk through a preserved 18th century Waterford home, complete with guides in period costume.
Next, head across the Bishop's Palace Café terrace to the Waterford Medieval Museum. You'll be greeted at the entrance by a massive piece of Waterford bog oak that's between 2,000 and 4,500 years old. Inside, you'll find similarly impressive bits of natural and human history, from sets of antlers from the extinct Giant Irish Deer to a collection of Mesolithic tools and Neolithic blades. On the upper levels, you can compare the incredibly detailed models of Waterford city across the centuries and gaze upon the Waterford cloth-of-gold vestments, which are the only full set of medieval vestments to survive in northern Europe.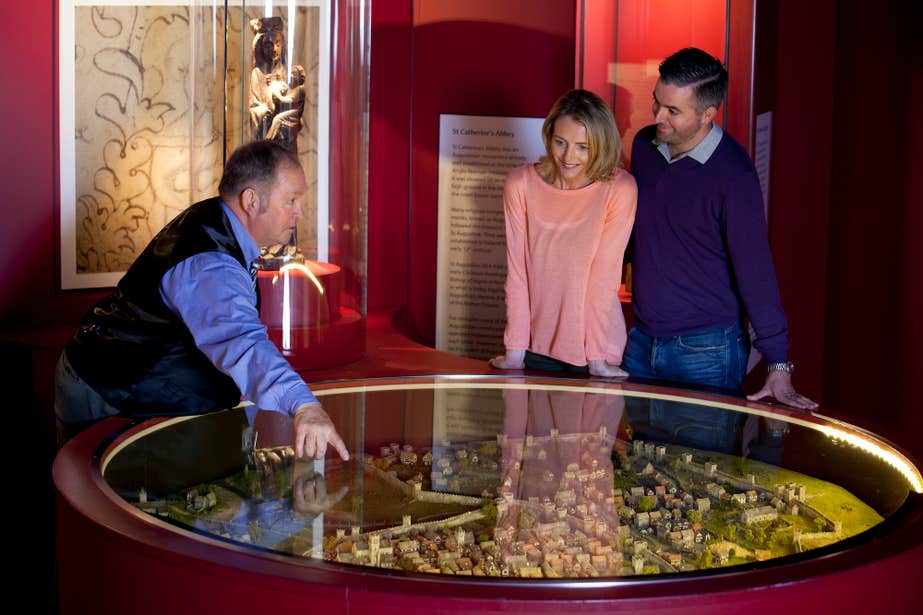 Stop by next door at the Irish Silver Museum, a small museum featuring a silver collection that spans from the Vikings to the Victorians, then walk down Greyfriars to the river and waterfront pubs and cafés, or finish up at the last museum included in the pass, the The Irish Museum of Time.
Opened in 2021, the museum is spread across two floors of an old Methodist church and showcases an extraordinary collection of Irish and international timepieces from the 16th through to the 20th century. The crown jewel of the collection? The very first anchor escapement clock, crafted in 1663 by William Clement, which is the first clock to ever go 'tick tock'. You can also take a peek at a replica clockmaker's workshop — and an horological bathroom that has to be seen to be believed.
While you're walking through the city, keep your eyes peeled for some of the most impressive street art, graffiti and mural art in Ireland. The Waterford Walls Guided Art Trail Walk takes you to over 60 murals and offers a detailed view of the application of this modern artform — and it's a great alternative to the museum tour if you prefer to keep things contemporary. If you're visiting in August, you can attend the annual Waterford Walls Festival.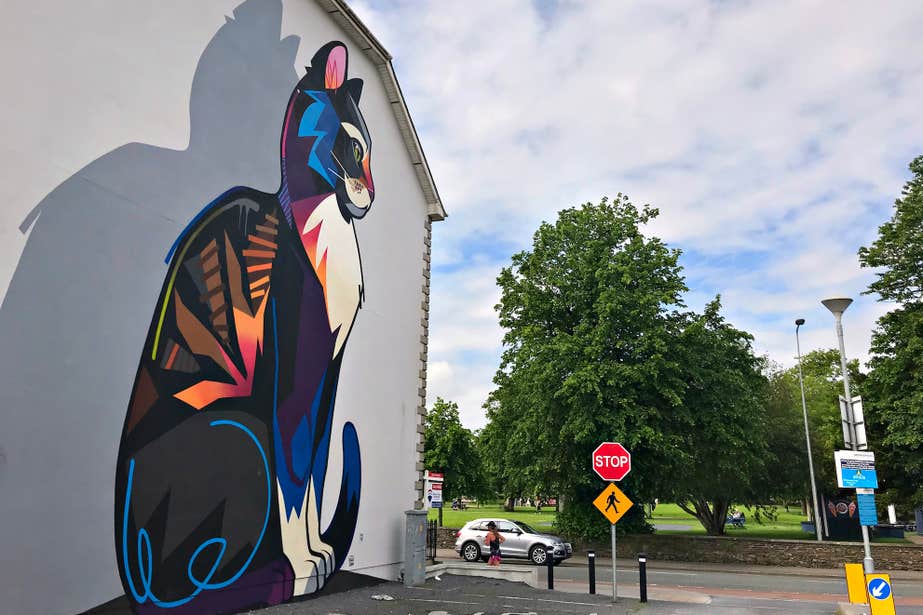 Glass blowing and axe throwing
Not included in the Freedom of Waterford Pass but part of Waterford Treasures is the Irish Wake Museum on Cathedral Square, a stone's throw across from the Medieval Museum. You'll notice it immediately because right in front of its burgundy facade is a chessboard with a large-scale Viking chess piece on it.
Housed in the oldest domestic urban building in Ireland, the Irish Wake Museum takes you through a fascinating journey of end-of-life traditions and superstitions, from early Christian times through to today. You'll also learn about Cathedral Square itself and its history as a graveyard.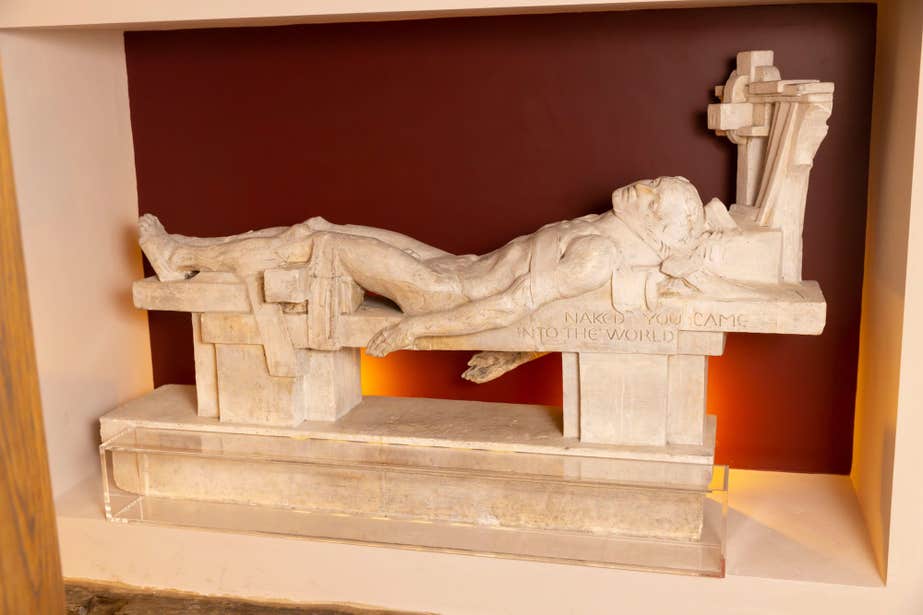 As you leave the museum, head for the intersection of Henrietta Street and Peter Street and you'll pass the handmade glass makers at Kite Design Studios — pop in and take a peek at their craft workshop. While on Peter Street, look out for the plaque dedicated to American crime writer Raymond Chandler, who lived there with his Waterford-raised mother for a time.
One of Waterford's major claims to fame is its world-class luxury crystal. Head to the House of Waterford Crystal for an in-depth look at the processes required to turn molten crystal into timeless pieces of art. Take an expert-guided factory tour, where you'll walk through the factory floor and get a glimpse at the process from start to finish. You'll see the craftsmen blow molten crystal and shape it using hand-carved wooden moulds, then you'll see the pieces marked, cut, and engraved using a variety of techniques. Naturally, you can also browse the finished products in their shop, from whiskey tumblers to paperweights. If you have time and want to rest your legs after a whole lot of walking, book into the Afternoon Tea Experience in the adjoining café.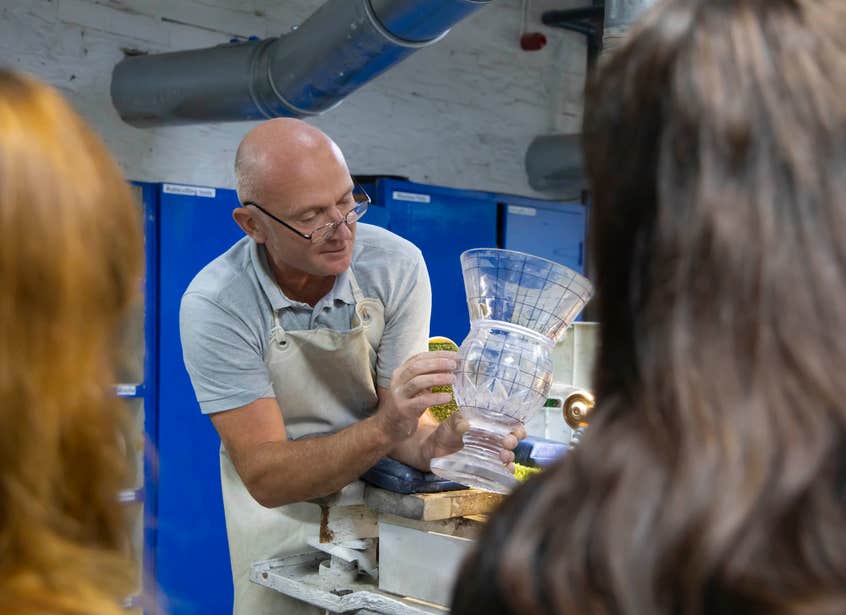 After tiptoeing around crystal all afternoon, blow off some steam and end your day over at Axe Junkies, where you can try your best to hit a bullseye. On your walk down Michael Street, notice the colourful bunting above you and stop to enjoy the live music in John's Square.
Rather get somewhere green? Call up Margaret Power and set up an appointment to visit Abbey Road Gardens. Rent a TFI Bike and cycle 15 minutes across the river to the plant collector's personal garden located on the site of a medieval abbey. With a stunning selection of trees, shrubs and rose bushes, Margaret's garden is open to the public in the spring and summer months.
Where to eat in Waterford city
If you take a stroll around People's Park, grab a bite at the Park Lodge Café, a restored Edwardian lodge at the entrance of the park. Or just opposite the entrance on Park Road, enjoy breakfast or lunch at 'Wich + Brew, a dog-friendly coffee and sandwich bar serving up the tastiest toasties on sourdough bread from Waterford's own Sunny South Yeast. The black-painted walls and ceiling, leather sofa, and stacked firewood give the café a cosy atmosphere — perfect for finding refuge on a rainy morning.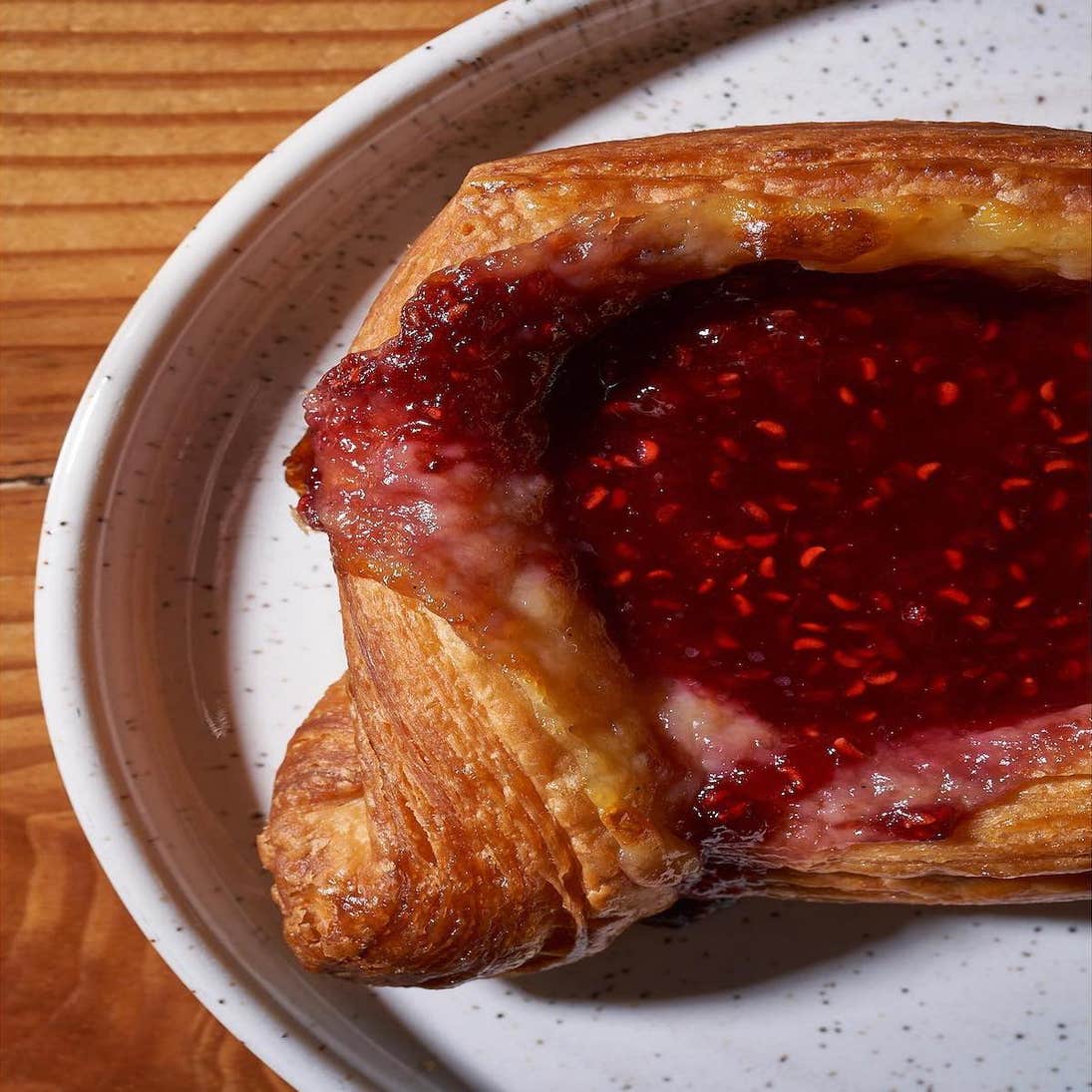 Under the Clock on Catherine's Street across from Bishop's Palace is a cute, cheerful café serving perfect flat whites — stop by during your museum tour for a pick-me-up.
You'll find a great variety of lunch options at Phoenix Yard Market. Grab a pallet table underneath a sun umbrella and chow down on burritos, birria tacos and wings from Tex-Mex joint Chingon, or vegan delights from The Crazy Vegetable.
Back up towards Viking Triangle, you'll find the small Italian café Italian Piadina, which serves top-tier salads and sandwiches with fresh, authentically Italian ingredients.
End your day of sightseeing at one of the best restaurants in Waterford: Everett's. A 2023 Bib Gourmand award-winner, Everett's serves quality modern Irish cooking in the remains of a 15th century house. You can't go wrong with their scallops or tender beef — or anything else, for that matter.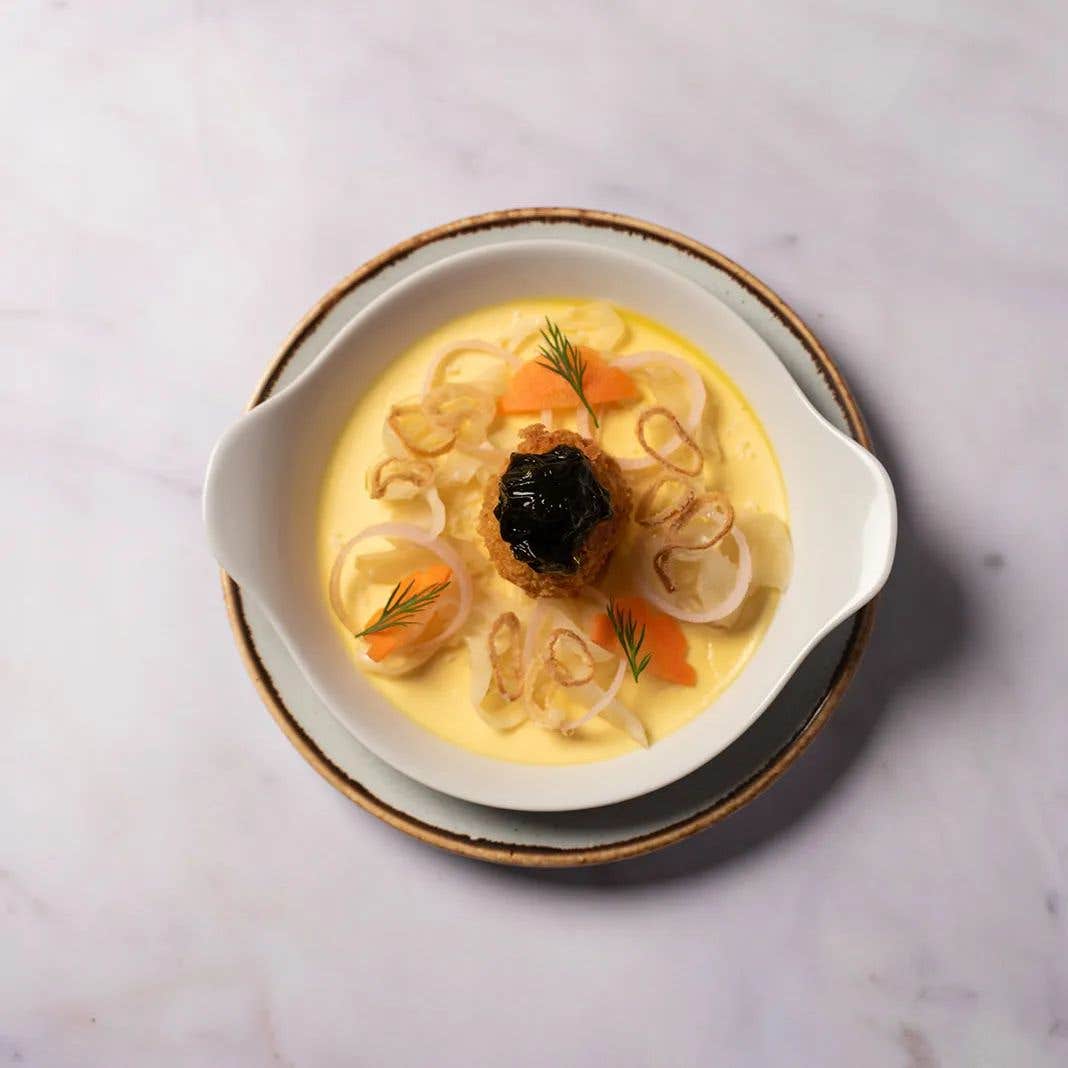 For a historic pint and bit of live music, stop into The Reg, a bar and restaurant that was built around the 800-year-old city wall.