What makes a beach better for beginner surfers?
Picking the right beach is one of the most important things to consider when learning how to surf in Ireland. Long, open, sandy beaches tend to have predictable waves that can make it easier to paddle out and catch your first wave. Beginners have lots of options for learning to surf in Sligo.
Learn to surf at Strandhill Beach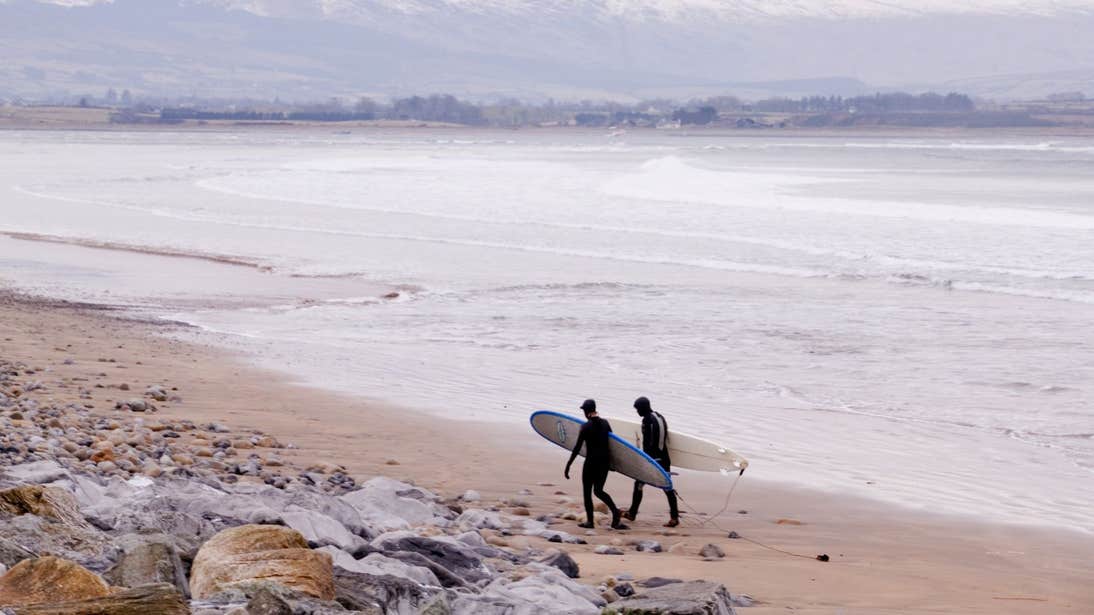 Strandhill is one of the most popular surf towns in the country. While the areas around Strandhill are known for their big waves, Strandhill Beach itself is actually one of the best places in Ireland to learn how to surf. The long stretch of sandy beach sees small, consistent waves rolling in all summer long, making it easier to master standing up on your board.
Start your first day with a lesson at Strandhill Surf School, where you can also just hire your board and wetsuit for the day and have a go yourself.
The lively streets of Strandhill are dotted with fantastic restaurants and traditional, welcoming pubs. Cosy up by the turf fire in The Strand Bar after your lesson and treat yourself to a well-earned hearty homemade meal.
Beginner friendly surfing at Enniscrone Beach
Another great place to learn how to surfer in Sligo is Enniscrone Beach with an amazing 5km of beach-breaking waves along its golden sands. Paddling out at Enniscrone is a breeze thanks to the gentle waves, yet they're powerful enough to pick you up and carry you back to shore. 
Take a lesson or hire your surfing gear from North West Surf School and 7th Wave Surf School. After you finish grab a coffee on the beach from the unique Après Tea or relax in the famous seaweed baths.
What makes a beach better for experienced surfers?
Experienced surfers tend to look for reef-breaks and large sand-breaks further out to sea. These are usually riskier places where you really need an in-depth knowledge of the sea. These types of waves should only be attempted by experienced surfers and there's plenty of them in Sligo.
Surfing barrels at Easkey
More advanced surfers will be drawn to the two reef breaks at Easkey which have been attracting surfers to Sligo since the late 70s, and even hosted Surfing World Championships events. The right-handed reef break is the more popular of the two waves here. Dependable year-round and in the right conditions it can be one of the best in the world. Epic barrels, crystal clear waves and reef breaks are the order of the day at Easkey.
The small village of Easkey is well worth checking out after your session. Stop by Pudding Row, one-time winner of the best café in Ireland, and warm up with a home cooked meal - exactly what you'll need after a day in the surf.
Big wave surfing at Mullaghmore Head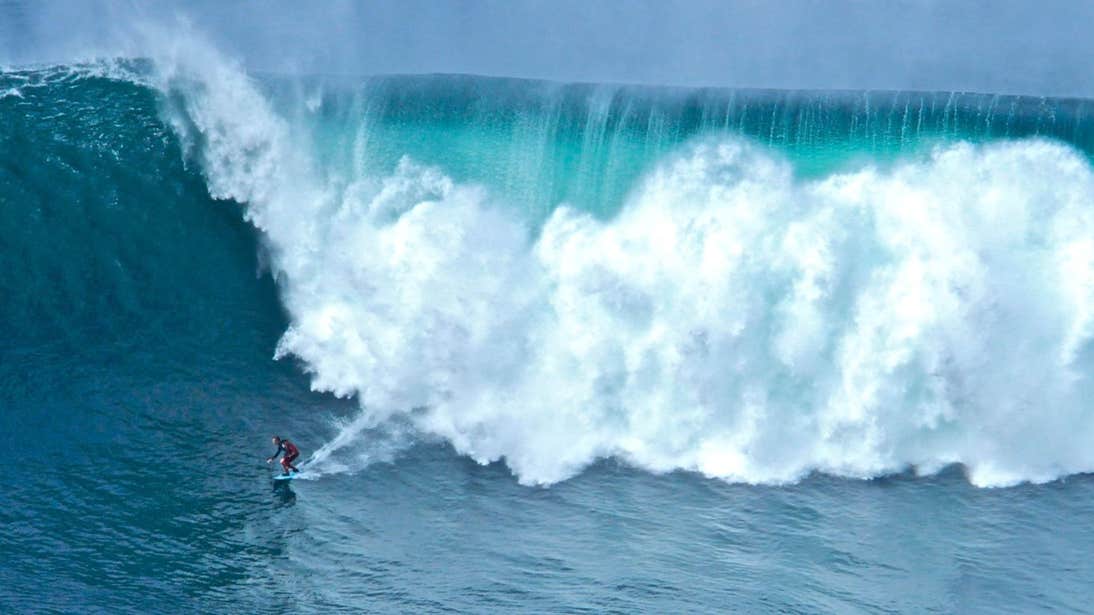 Mullaghmore Head, Ireland's most popular big wave surfing spot, is for experts only. Expect to see huge waves, some as big as 40ft, exposed rocky reefs and surfers being towed in on jet-skis. With lots of lookouts all along the coastline, Mullaghmore Head is a brilliant place to come watch talented and brave surfers take to the water.
After an afternoon of watching giant waves crashing against the shore, stop by Eithna's By the Sea in Mullaghmore for a tasty meal of locally sourced seafood. Eithna's lobster dish is well known and much-loved in the area.
No matter what level of surfer you are, Sligo has the perfect beach. So, zip up your wetsuit, grab your board and get into the water. After a day surfing, you'll want to check out more of Sligo's excellent places to go. Our Sligo destination page has lots more things to do and attractions to enjoy.