It's always an amazing feeling when you conquer a fear. When Mona-Lxsa and her friends arrived at Carafin Activity Park in Cavan to try hydrobiking, they were a little bit nervous to get on the water. But within minutes, they were having the time of their lives. "We had no clue what we were doing," says Mona-Lxsa. "But that was the whole adventure! In the end, it wasn't scary at all."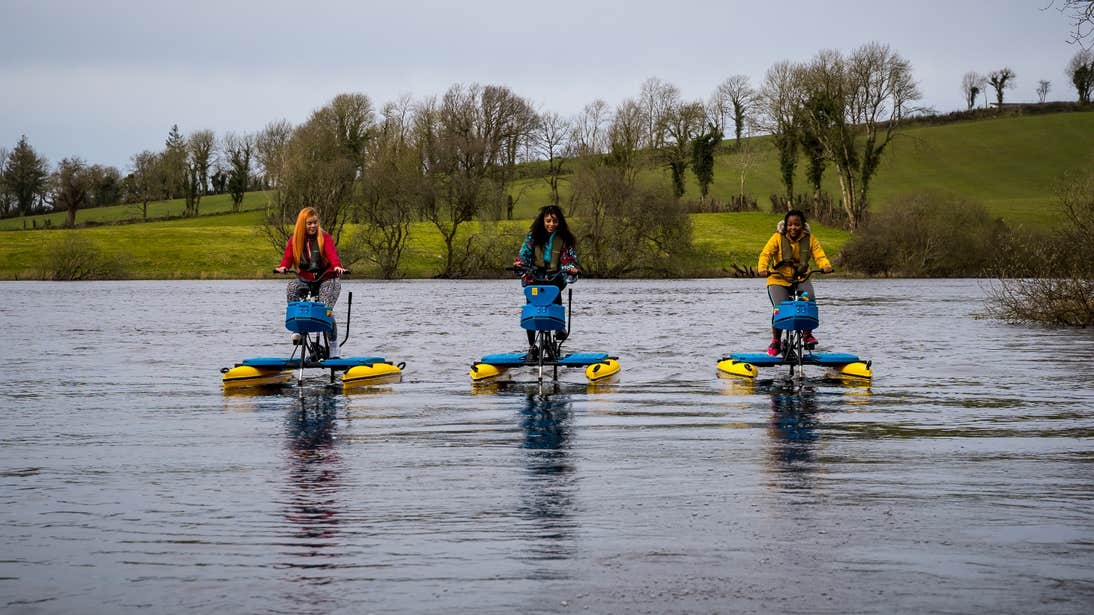 The hydrobikes themselves are set between two giant floats, meaning you balance on the surface of the water and pedal your way along. "Once we got on, we felt so comfortable. You didn't have to know how to swim or cycle, you just automatically felt so safe as soon as you got onto the bike."
They were also supported every step of the way by the instructors. "When someone has a fear of water, if you can coax them to actually sit on a bike, they realise how stable they are," says Pauric McGearty, who runs Carafin Activity Park. "Then off they go with no problems. They come back nearly hugging you because they did it and overcame their fear." 
Despite her friend Snow not knowing how to cycle or swim, the three girls were naturals on the hydrobikes, pedalling over the surface of Carafin Lake and taking in the rolling hills and trees that encircle the shore. "It's the views that made it so great," says Mona-Lxsa. "The lake was amazing and it was all so beautiful."
There's no shortage of gorgeous scenery in the region, with hundreds of lakes dotted with tiny islands and surrounded by picturesque woodland. "We have 365 lakes in Cavan, one for every day of the year," says Sean Thornton, owner of Cavan Adventure Centre and the setting for Mona-Lxsa's next activity, kayaking. All three girls had tried it before, so the spirits were high as they set off. But as Sean says, it's an activity that almost anyone can enjoy, regardless of their skill. "We work with all people and can get them into the water," he says. "We'll make sure they have a good experience."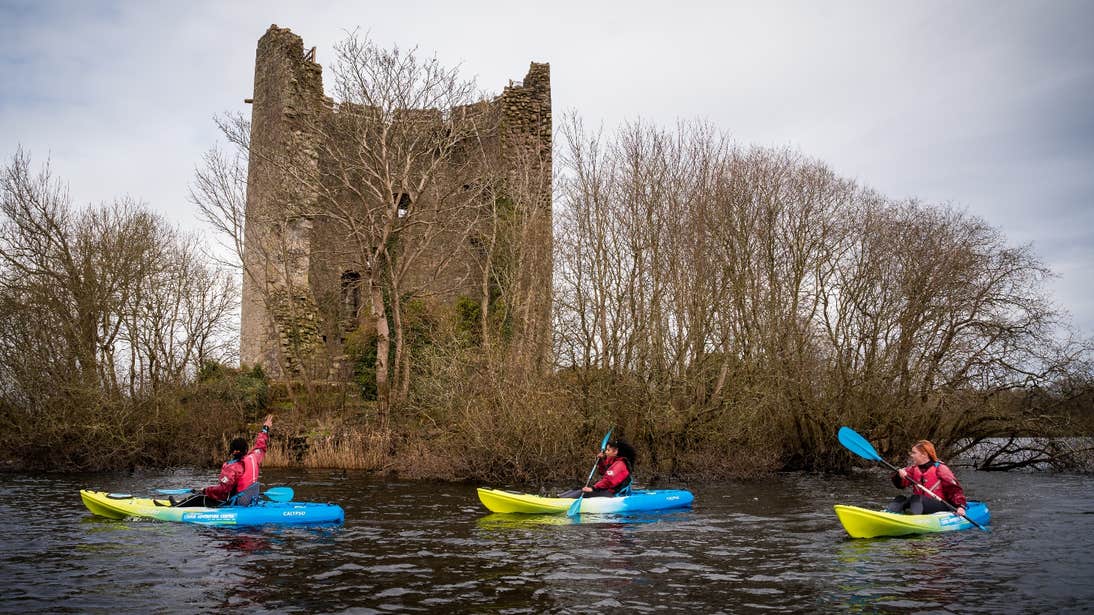 Once they were out on the lake, they explored scenic Lough Oughter and paddled all the way around Castle Island, home to the 13th century ruins of Cloughoughter. "It was just beautiful," says Mona-Lxsa. "It was such a calming environment. The castle was so intriguing and the instructors were really informative. They knew everything about the lake and the surroundings. We learned so much."
Even better, Snow was a natural in a kayak. "Snow had no fear whatsoever, I was really proud of her. She didn't freak out about the water, she was fearless. She was just embracing every single moment." 
Before their next adventure, it was time for a well-earned feed at Savoury Fare Food in Fernhill Garden Centre in Athlone. They tucked into salmon, sandwiches and a mountain of desserts like brownies and a fudgy caramel shortbread. "The food was unreal," says Mona-Lxsa. "Especially the desserts. The location was unbelievable and it was full of flowers, which I love."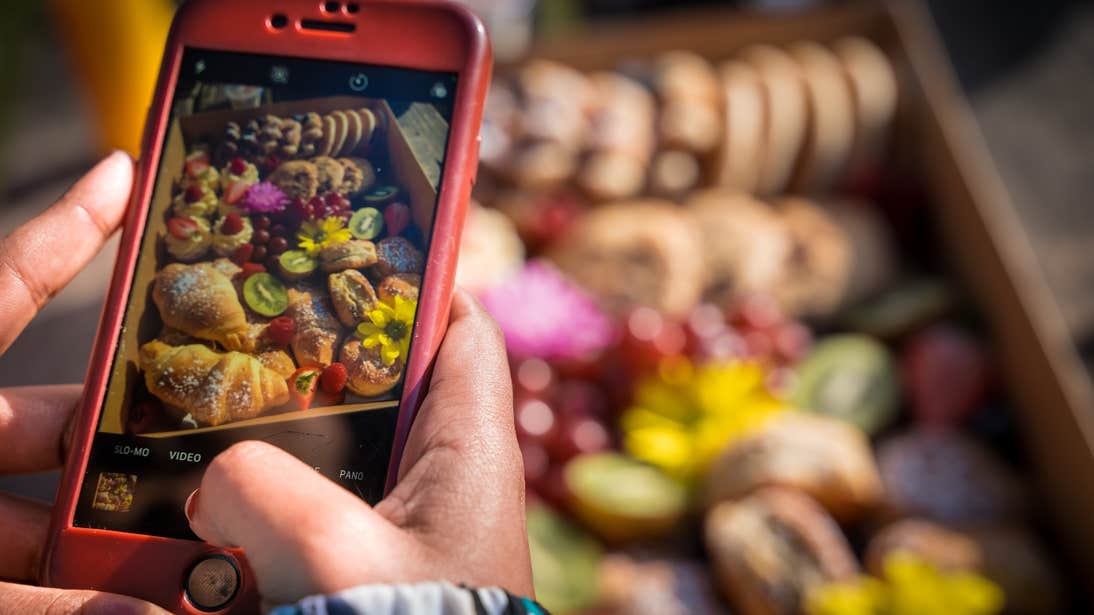 But it wasn't the only dessert feast they enjoyed. On the grounds of Portumna Castle and Gardens, they devoured a picnic from Lexi's Hampers, which is based in Borrisokane, County Tipperary and delivers within a 70km radius. So when you're exploring Ireland's Hidden Heartlands, you can treat yourself to a hamper filled with pastries, waffles, sandwiches and fruit, which will look great on any Instagram feed. "The boxes were so beautiful I almost didn't want to eat them," says Mona-Lxsa. 
With bellies full, it was time to make their way to their final activity. Down on the waters of Lough Derg in County Clare, the girls tried Stand-up paddle boarding (SUP) at Derg Isle Adventure Centre. "When people arrive here for the first time, they're in awe," says Alphie Rodgers, the manager of the centre. "Typically people come down those steps and say 'wow'. It's an unbelievable outdoor destination."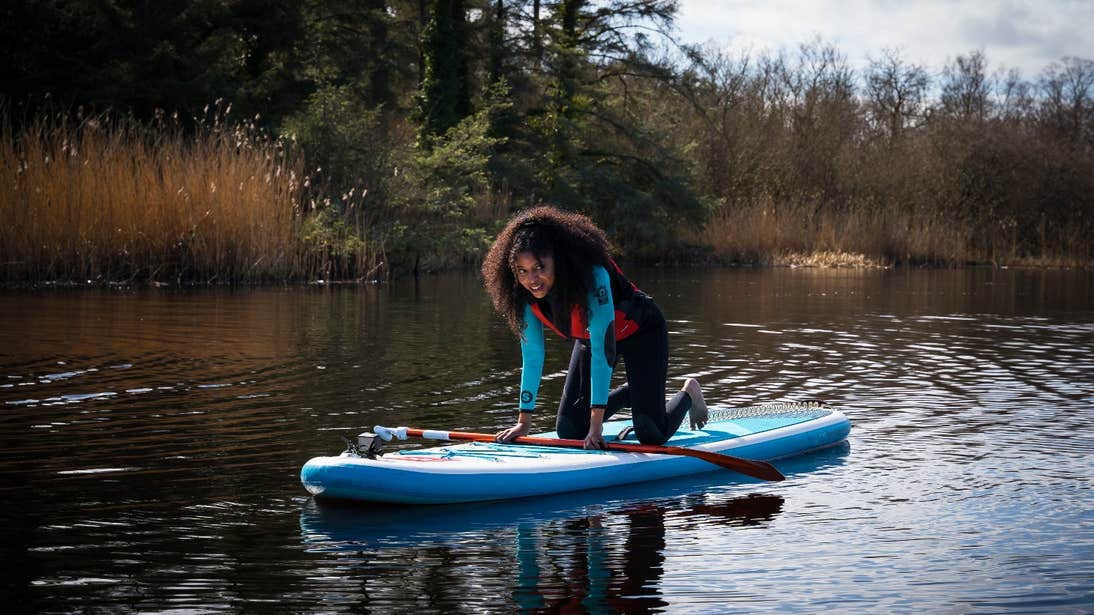 After mastering their SUP skills fairly quickly, the three girls were soon standing up on the boards, cheering each other on as they sailed along the water. "The instructor was really, really good," says Mona-Lxsa. "He made sure we were all stable and knew what we were doing. He could tell we were nervous, but he made us feel so calm."
In fact, the whole experience was far easier than they had expected. "Thinking about it was scarier than actually doing it," says Mona-Lxsa. "To be honest, it was my favourite activity because I think I accomplished so much. I broke through my fear."   
"By the end of these things, you have such a sense of achievement. Then you want to go out and do it again! It's a really great feeling. You get so much energy from trying new things and getting over your fears. It was an amazing bonding experience to have with my friends. We just had so much fun."
The icing on the cake was doing so in places that none of them had ever visited and seeing just how incredible the scenery is in the region. "Ireland's Hidden Heartlands are absolutely breathtaking," says Mona-Lxsa. "There are so many of these hidden places all around the country that I'd have never known about. Ireland is just so beautiful."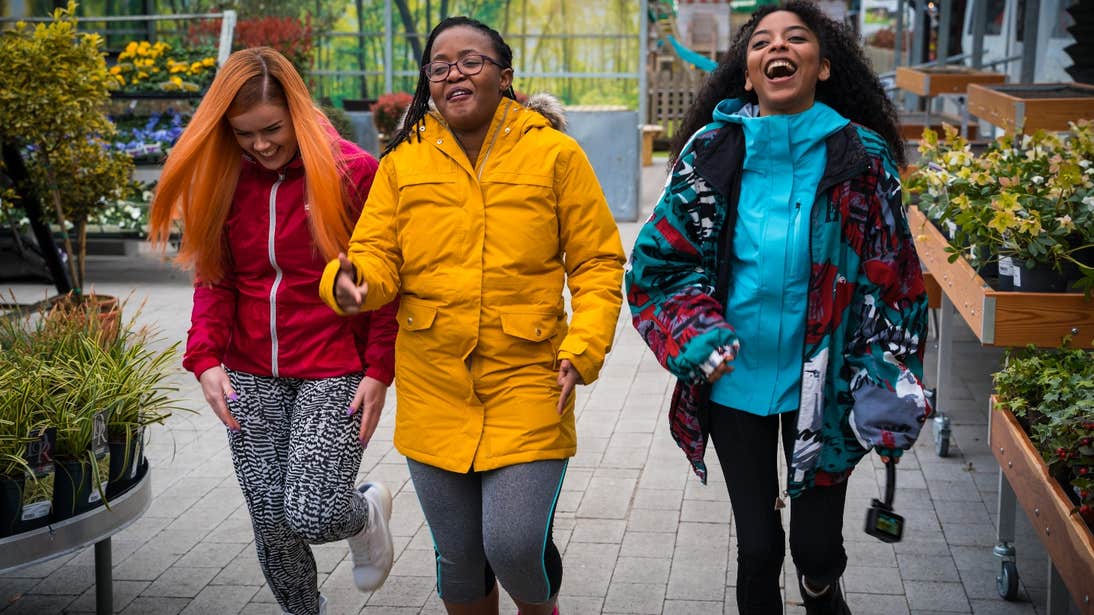 Ready for an adventure of your own?
Discover all the ways you can explore the great outdoors in Ireland, from surfing in Sligo to kayaking in Kerry.