Start in Kilkenny City and work your way out
Walk the Medieval Mile
Linking the Anglo-Norman majesty of Kilkenny Castle to the historic St. Canice's Cathedral, the Medieval Mile is where you can explore the history of one of Ireland's favourite cities (and find out why it's definitely not a town). Take the guided tour at the Medieval Mile Museum and discover what makes Kilkenny feel so different from other places in Ireland.  
Arts and crafts in the Castle Yard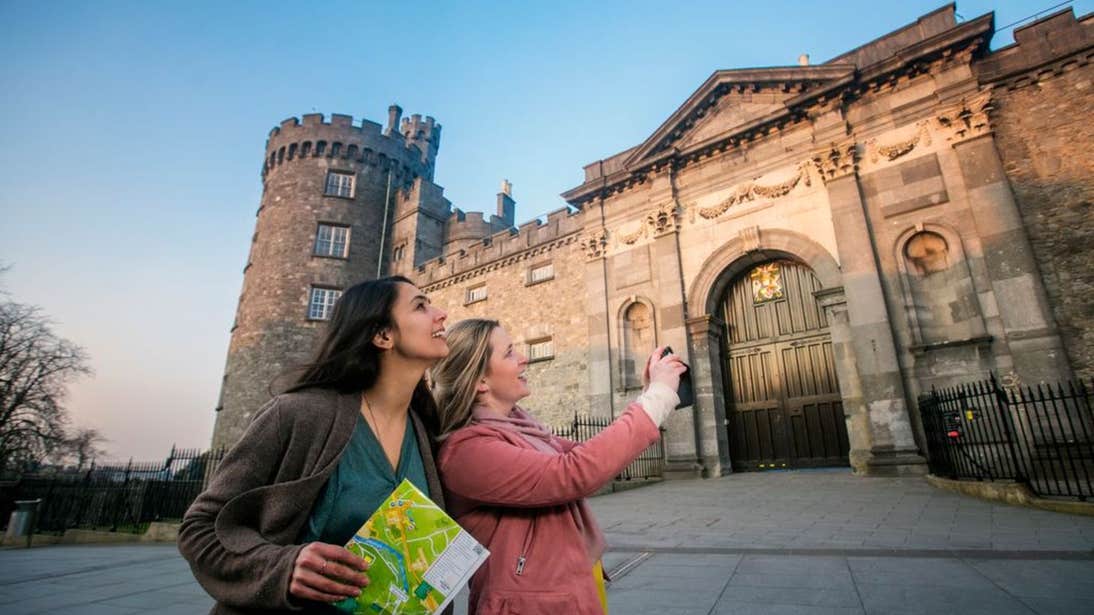 Visit the artisan workshops in the Castle Yard to watch some of the country's premier craftspeople make treasured pieces. The National Design and Craft Gallery is home to Ireland's leading centre for contemporary craft and design, a world of glass, ceramics, textiles, jewellery and lots more.
Explore the history of Smithwick's ale
Located in the heart of Kilkenny City, Smithwick's Experience Kilkenny will transport you back in time to 1710 when the first Smithwick's ale was brewed. The local, passionate guides will show you how the brewing of Smithwick's was initiated by 13th century Franciscan monks, and how John Smithwick began brewing it the way it is still done to this day. Top off the tour with your own pint with Smithwick's too!
Relax at the Hole in the Wall
The Hole in the Wall, in the heart of the city on High Street, is a popular café during the day, but it strikes a different note entirely at night. This is a place where history and tradition echo from every corner. 
You never know quite what to expect when evening comes - trad sessions and yarns from the owner seem to pop up out of nowhere. Settle down and sip some organic craft German beers, local organic cider and wines, or whatever you're having yourself.
Explore the Kilkenny countryside
Beautiful Bennettsbridge 
Travel just 8km from Kilkenny city to picturesque Bennettsbridge where arts and crafts enthusiasts can check out the workshop of the well-known potter, Nicholas Mosse, you'll recognise his stunning work when you see it. While you're in Bennettsbridge you might also like to join the 4km O'Gorman's Lane Loop Walk along country roads and the river bank which should take about an hour. 
Jerpoint Glass Studio
Ten minutes away from Bennettsbridge in Stoneyford, you'll find Jerpoint Glass, home to beautiful handmade glassware for more than four decades. Run by the four children of Keith and Kathleen Leadbetter, who opened the internationally renowned operation in 1979, every piece is made by hand. You'll be able to watch the skilled glassblowers work the red-hot molten glass right in front of your eyes.  
Take to the waters near Graiguenamanagh
Explore a completely different side of County Kilkenny at Graiguenamanagh, less than 30 minutes from Stoneyford. There's some breathtaking scenery here for photographers (or anyone who just loves being outdoors), while Pure Adventure is a good option if you want to try kayaking under stunning bridges or go stand up paddle boarding (SUP) through caves as you immerse yourself in the history and nature of the area.
Find hidden culinary treasures
All that exploring builds up an appetite and Thomastown is a good place to try locally sourced menus. The homemade baked goods are a favourite at The Blackberry Café which is also known for its Knockdrinna cheese and Cramers Grove ice cream. Seafood lovers can visit Goatsbridge Trout Farm, where fresh trout is landed daily from the Little Arrigle River.
Enjoy some of Kilkenny's best festivals
All the craic at Kilkenny Cat Laughs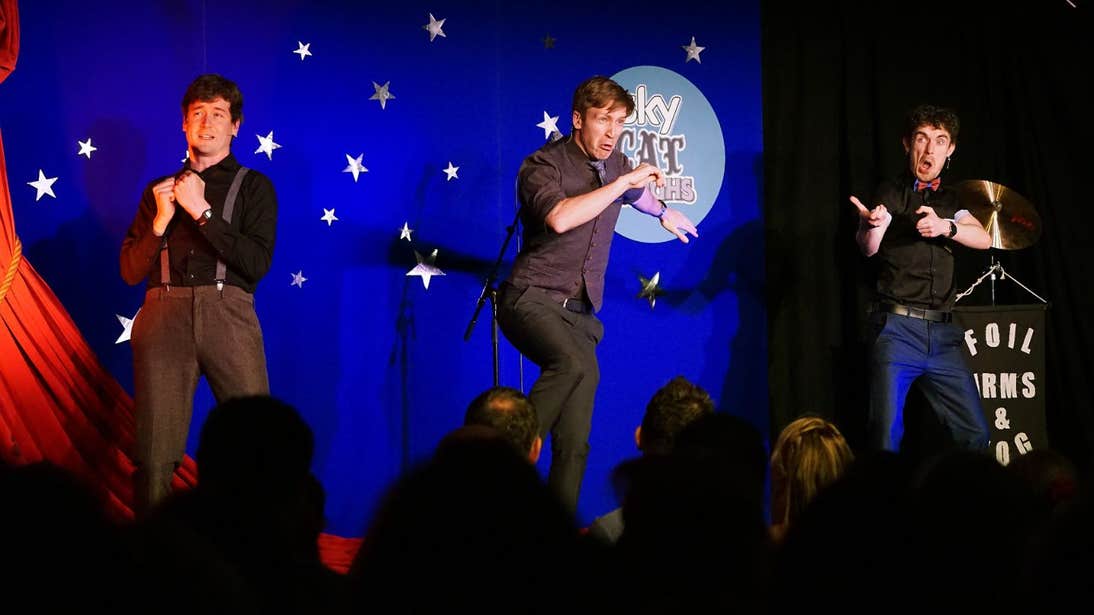 Ireland's oldest comedy festival, Kilkenny Cat Laughs takes place annually over the June Bank Holiday weekend since 1995. 
Over the years, Cat Laughs has nurtured the careers of Irish acts like Dara Ó Briain, Aisling Bea, Graham Norton, Dylan Moran, Maeve Higgins, Ardal O'Hanlon, Joanne McNally, Deirdre O'Kane, David O'Doherty, Des Bishop and many, many more.
Festival fun
The Kilkenny Arts Festival attracts the world's finest musicians, performers, writers and artists to the city every year and Savour is an annual festival popular with food lovers. 
Book a table at the best Kilkenny restaurants
Kilkenny natives are immensely proud of their food culture, and with good reason. The city's cafés and restaurants invite you in with the promise of delicious local produce. 
After a busy morning touring, have a bite at The Grapevine Wine & Tapas Bar or treat yourself to afternoon tea at Mocha's Vintage Tea Rooms. Visit the award-winning restaurant at the Kilkenny Design Centre – sit in, or take a picnic to Castle Park across the road. 
Celebrate a special occasion with an unforgettable Italian meal prepared by the talented chefs at Ristorante Rinuccini in the buzzing city centre.
Kilkenny is not the kind of place you visit once and forget. There are so many different ways for you to enjoy a short break in the city and nearby towns, you'll return again and again. Check out our Kilkenny destination page to get more inspiration on places to visit in this vibrant county.