Finding Pride in the Treaty City
In Limerick City, a warm welcome awaits everyone. For Paddy Smyth, who has cerebral palsy, this welcome was evident on his arrival by train at Colbert Station.
"The train station at Limerick is very accessible. There are lifts everywhere, and the staff were very forthcoming with help. Sometimes I find with stations that it's not so easy to manoeuvre around, so this was great."
It was a level of warmth and hospitality that Paddy would find at every turn during his weekend in Limerick. After checking into the Savoy Hotel, a luxurious boutique hotel centrally located on the city's Henry Street, it was time to get the party started.
Now in its fifteenth year, Limerick Pride has grown to be one of the largest annual celebrations of the LGBTQ+ community in the country.
"There was so much colour and vibrancy all around. I actually brought my sister along and it was her first Pride. It was such an experience for her. It was just so much fun to see the whole city come alive for a weekend that's really important. Do you know when you just get giddy off the energy of a place? There was just music everywhere, the streets were just full of people, it was fabulous." 
To escape the afternoon sun that was shining over the parade, Paddy made his way to Treaty City Brewery in Limerick's Medieval Quarter. 
"A tour guide took us through the brewing process and the history of beer making in Limerick. The brewery is really rustic and old-school, and we got to taste all of the different beers on offer."
Visitors to Limerick face no shortage of great spots to grab a bite, from the Saturday farmer's market at Wickham Way to casual dining at foodie favourite Canteen on Catherine Street. On his first night in the city, Paddy grabbed a table at The Copper Room. Housed in underground caverns which used to form part of the historical Roches Hanging Gardens, The Copper Room is now known for some of the best cheese boards and wines in Limerick.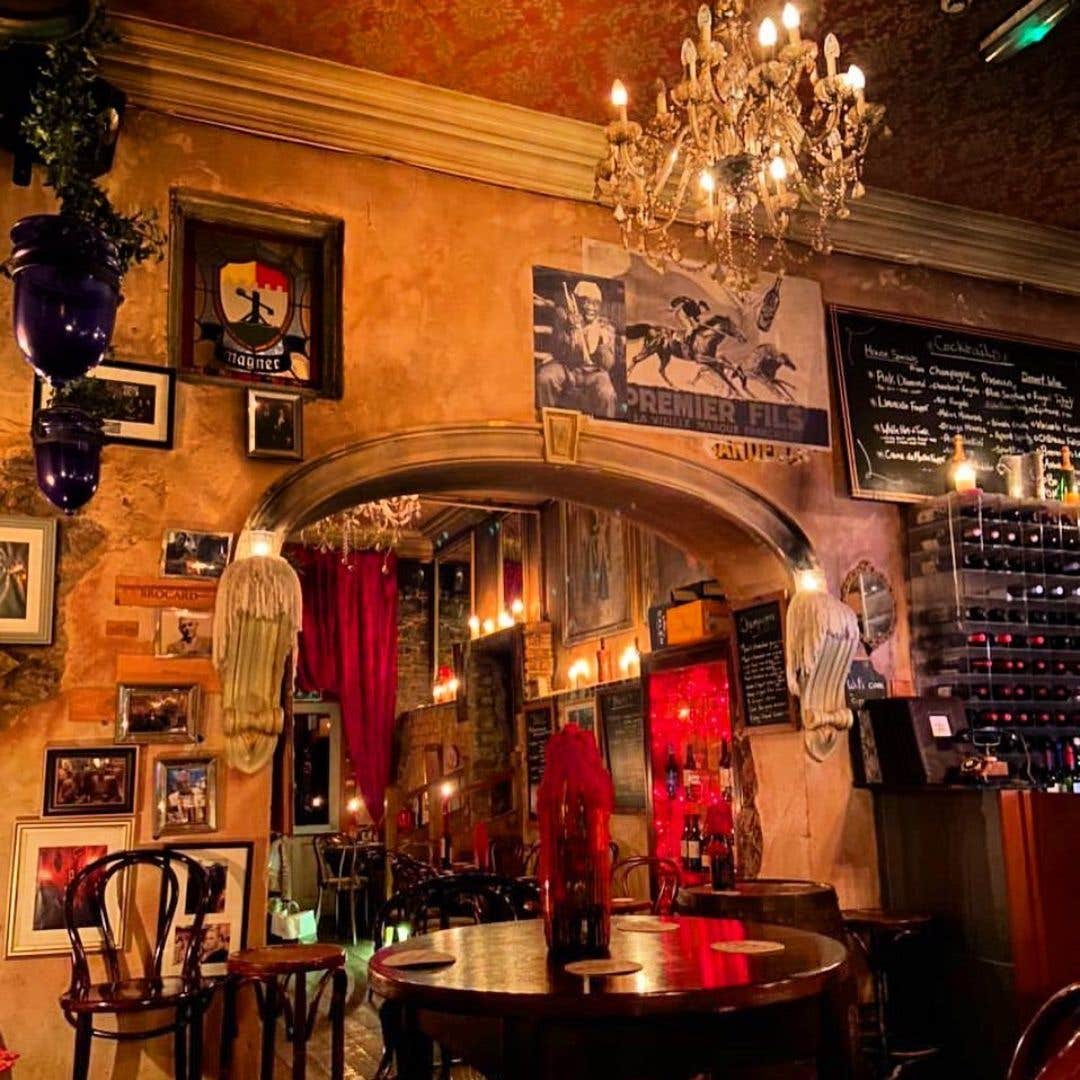 Despite its subterranean location, The Copper Room didn't pose any issues for Paddy as someone with a disability.
"When you first see it, it doesn't seem all that accessible, but there's a lift – if you call in advance they will make sure that it is available to you."
Once seated, Paddy settled into The Copper Room's dark and cosy surroundings for an evening of fine wines and cheese.
"They do a stunning cheeseboard, and who isn't into cheese? They have every type and gorgeous red wines to pair them with. It would be the perfect spot for a first date or to bring your mum somewhere special."
With Pride celebrations in full swing across the city, it was time to hit the dancefloor at one of Limerick's most legendary night spots, Dolan's Warehouse.
"This is the place to go in Limerick. There was a fabulous drag show on there with talent from all around Ireland, and actually there were a few Dublin queens there I knew, so it was fun to see them as well." 
But the headline act for the city's Pride celebrations was Courtney Act of Ru Paul's Drag Race fame. 
"She was just great to see! It was good to see what the Limerick drag acts had to offer, too. The atmosphere was just like one big hen party, electric. We were in bits the next day we danced so much!"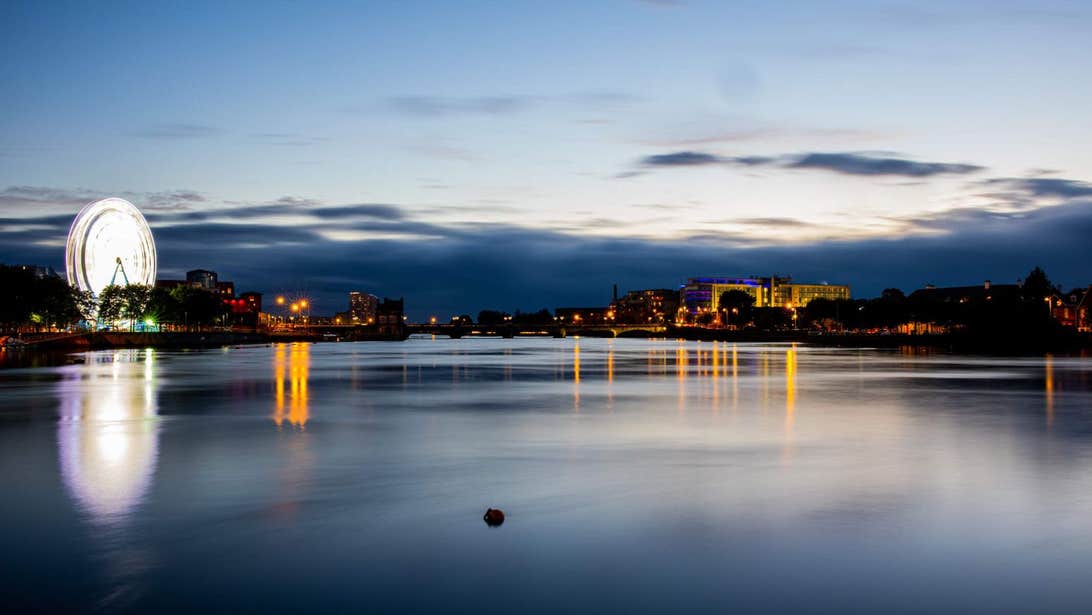 Following a "lovely, lovely breakfast" at The Savoy, Paddy stepped out to discover Limerick's arts and culture, heading straight for the city's Hunt Museum. Housed in Limerick's former Customs House, the Hunt exhibits artefacts and artworks gathered over their lifetime by collectors John and Gertrude Hunt. Today, the museum is a must-visit for any culture lovers visiting Limerick.
"I loved the Hunt Museum. It shows so much about the history of Limerick and Ireland. Every room was different showcasing different artefacts, artworks and pottery and you can really get lost exploring all of the little bits and trinkets on display."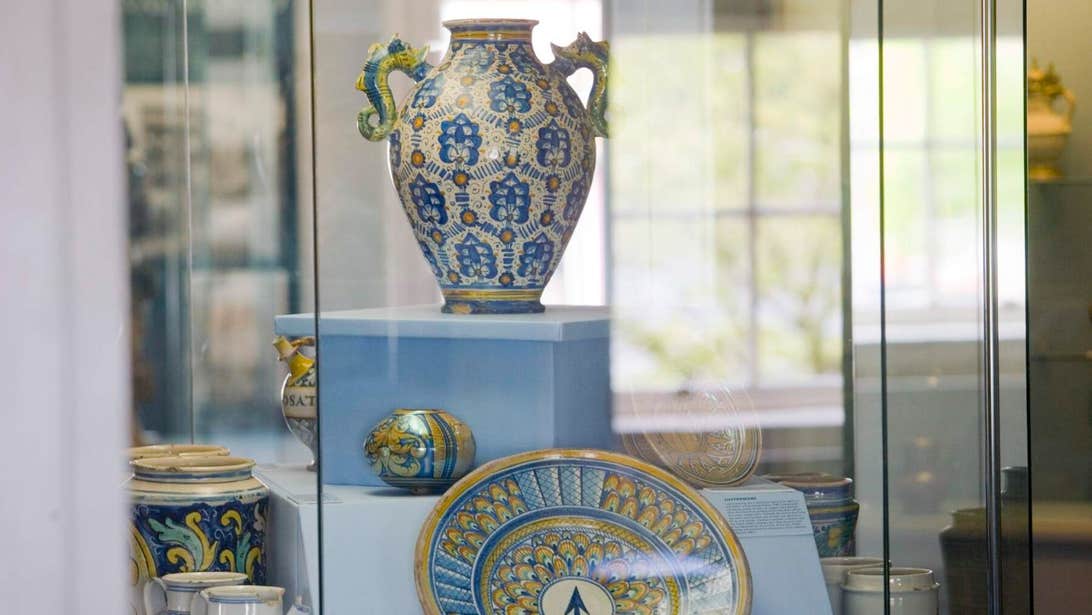 Making the most of the sunny weather, Paddy took a stroll along the Riverbank Walk to check out some local buskers.
"Oh my God, the atmosphere down here was fantastic. There were traditional Irish musicians playing, it was a really, really nice way to spend some time."
Continuing the cultural theme, Paddy highly recommends taking a tour of one of the oldest buildings in Limerick, Saint Mary's Cathedral. Fortunately for Paddy, the Cathedral's Dean, the Reverend Niall J. Sloane, was on hand to show him around.
"I went from an evening drag show to a meeting with a reverend! He was absolutely lovely. Aside from its rich history, what I loved about the cathedral is that it's full of ramps, which makes it very accessible. The whole experience was very calming and I learned so much about religious history, which I'd never really thought about before." 
"My sister was all over this. I asked her what was her favourite part of the weekend and she said learning all about the cathedral's history!"
Back at The Savoy, Paddy sat down at the hotel's French-inspired pop-up restaurant Brasserie Le Terrace, where he dined on spicy courgette bruschetta to start, "…light and spicy and presented gorgeously," followed by bang-bang chicken for his main and an elegant espresso martini for dessert.
"Dinner was gorgeous, very well presented. And the staff were amazing, really attentive. I think it was my favourite meal of the trip."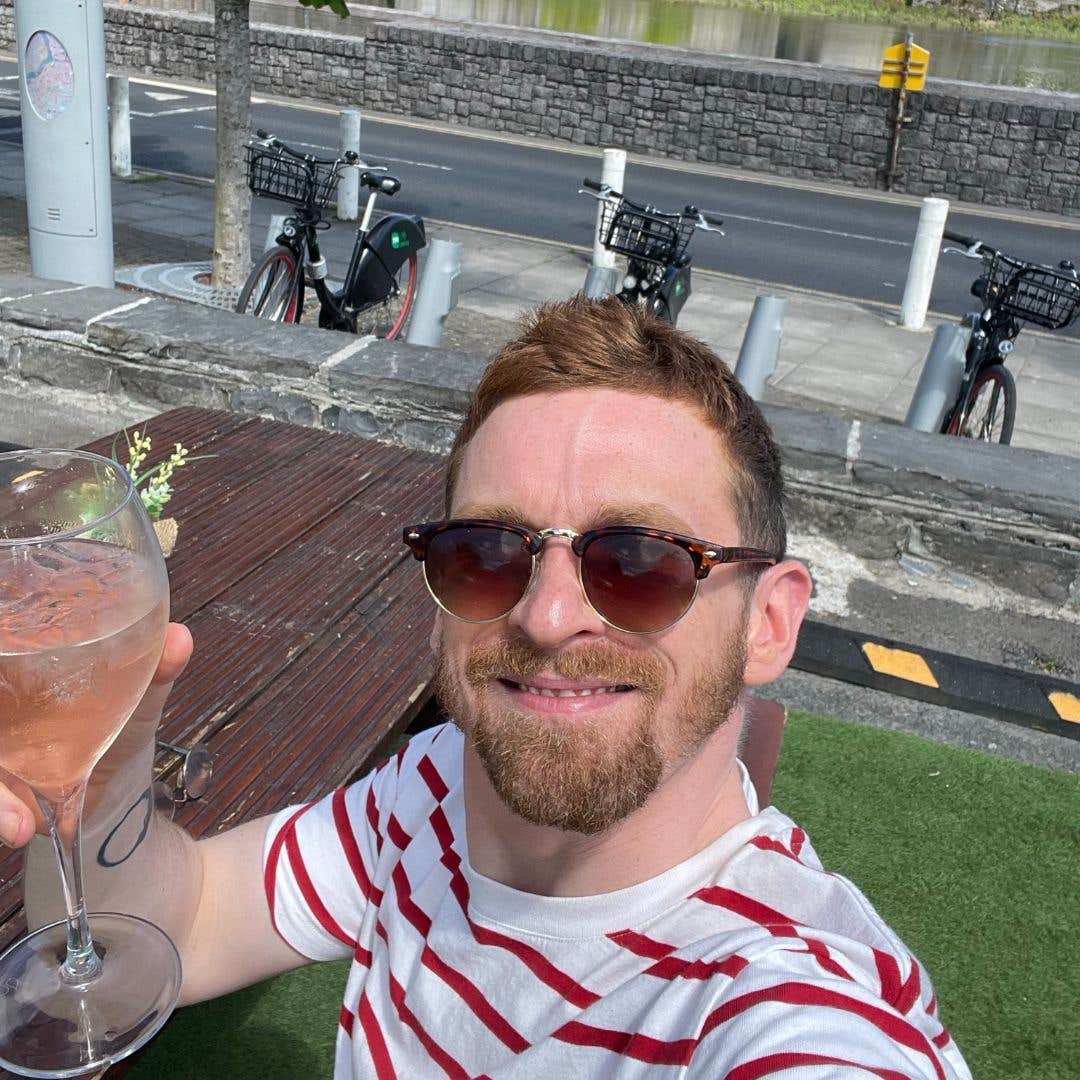 When asked about his highlight of the trip, Paddy paused.
"The entire trip was a highlight, but on the whole it really showed me how amazing Limerick actually is. It was an eye-opener. I wouldn't have thought of Limerick as a place for a staycation before, but my mind has been completely changed. The people were just so lovely, too. I can't wait to go back."
Explore beyond Limerick City
If you have time while staying in Limerick City, why not explore outside the city limits? Check out our Limerick page to see more things to do within the county.