1
Mizen Head and Fastnet Lighthouse
It's amazing how many people recognise the names Fastnet and Mizen Head from the weather and shipping forecasts but have never actually been there. Fastnet Lighthouse has stood firm against the elements since the 19th century on Ireland's most south-westerly point, making it one of the country's most iconic landmarks. 
Visit the Keeper's House and follow the 99 steps over the iconic arched bridge to the Mizen Signal Station and watch out for basking sharks and humpback whales along the way.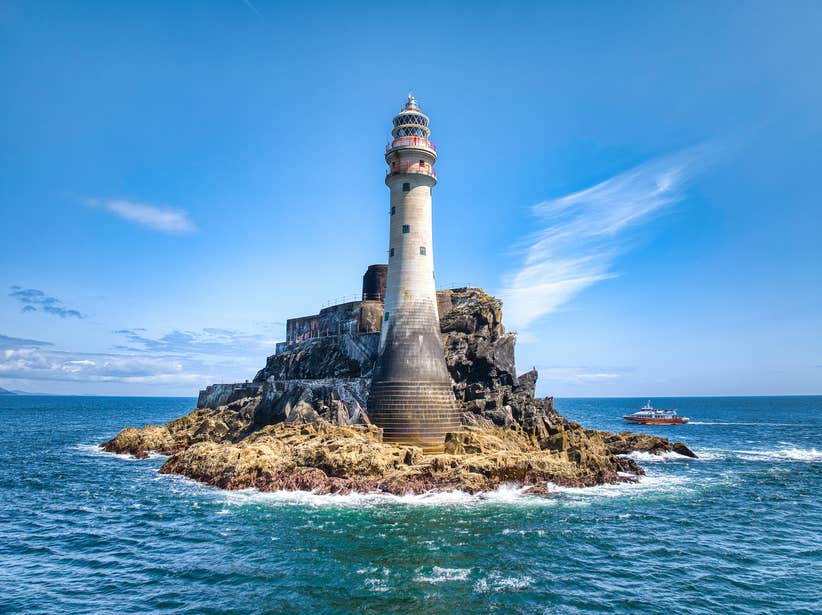 2
Inchydoney Beach
If you ask anyone in West Cork, they'll probably tell you that Inchydoney Beach is one of the most beautiful beaches in Ireland. Depending on when you go, you could be the only person walking its immaculate white sands just a few miles from Clonakilty.
Chill out on the stretch of white sand or opt for a bit of adventure and book in for a surfing lesson with the Inchydoney Surf School.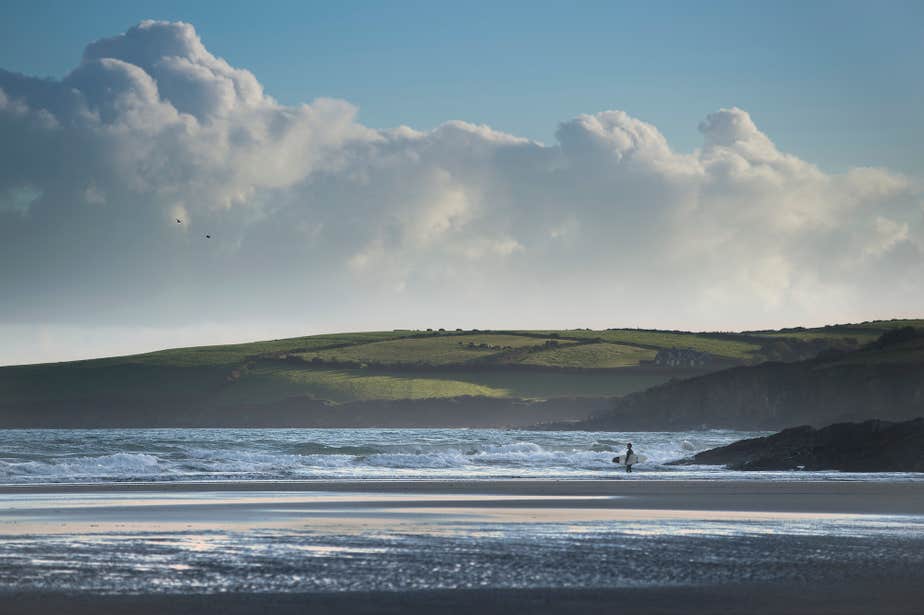 3
Clonakilty
Alongside the colourful shop fronts and beautiful beaches that are synonymous with the area, Clonakilty is also known for its many nods to Irish history, including the Michael Collins Centre in Castleview and the Béal na Bláth memorial.
If you start to get hungry, head over to the Clonakilty Blackpudding Visitor Centre to learn all about the iconically delicious black pudding. No visit is complete without taste testing some of the Clonakilty goods in the on-site café.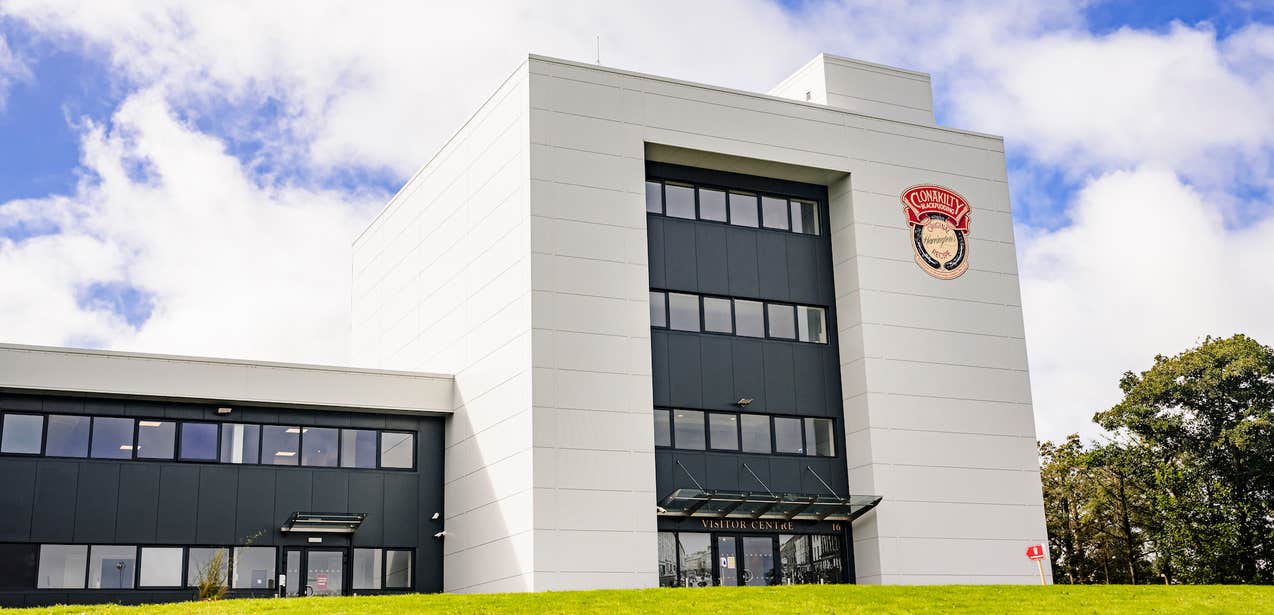 Cap off your Clonakilty experience with a night of toe-tapping tunes at De Barra's Folk Club, known in West Cork and beyond as one of the finest music houses in Ireland, where you can catch live performances nightly.
4
Garnish (Garinish) Island
Witness the Gulf Stream working its magic on Garnish (Garinish) Island in the sheltered harbour of Glengarriff in Bantry Bay. The island is an oasis of sub-tropical blooms and oriental plant life displayed in the world-famous Illnacullin gardens. Take the trip out on a small ferry or waterbus and watch for the colony of friendly seals along the way for an amazing family day out in West Cork.
5
Kinsale Harbour Cruise
Get a different view of the natural harbour of Kinsale on a Kinsale Harbour Cruise. Enjoy great views of Charles Fort and the Old Head of Kinsale, a headland that juts some 3km out to sea.
Pay a visit to Charles Fort, one of the largest military forts in the country. Wind your way there along the coastal Scilly Walk, which only takes 30 minutes from Kinsale to Summercove.
6
Bantry
Check out how the other half lived in the 17th century ancestral mansion of Bantry House and Garden, once home to the second Earl of Bantry, Richard White. Today, the impressive estate is still under the ownership and management of the Earl's descendants, regularly showcasing its selection of art and treasures from around the world to daily visitors. Take in views of beautiful Bantry Bay from the upstairs windows or stroll through the impressive gardens with seven leafy Italian-style terraces.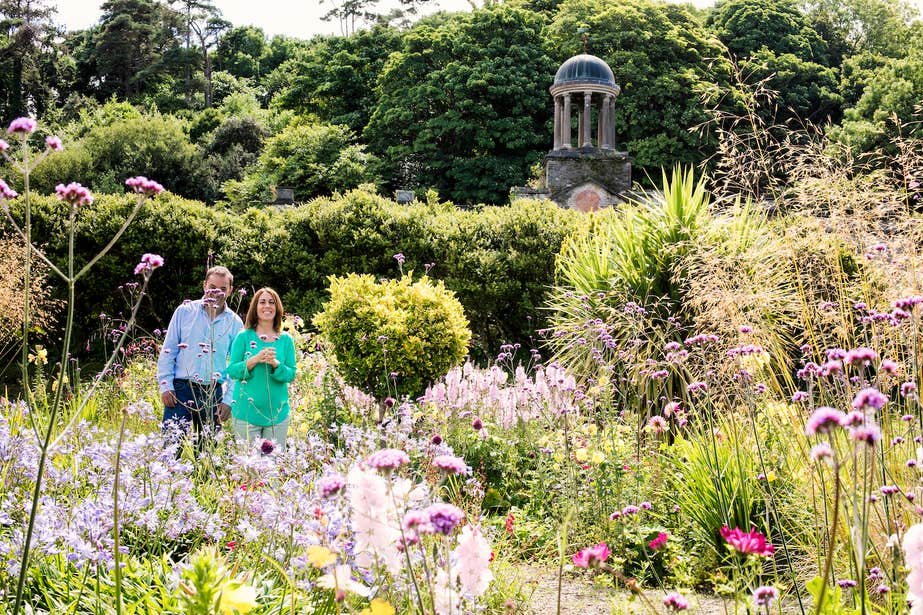 Explore the coastline of the bay with the help of Bantry Bay Boat Hire. Hop on one of their guided boat tours and enjoy an afternoon of birdwatching, or go at your own pace and opt for a spot of kayaking across the calm blue waters.
Before you go, take a trip to nearby Whiddy Island. Head to Bantry Pier and take the 10-15 minute long Whiddy Island Ferry to experience the unique ecosystem that hosts a bounty of flourishing flora that you simply won't find on the mainland.
7
Beara Peninsula
The Beara Peninsula is one of the most remote parts of West Cork. Follow this weather-beaten stretch of land and take in scenic towns and villages like Glengarriff, Adrigole, Castletownbere and Allihies. Relax in traditional West Cork pubs while drinking in the Atlantic views, mountain vistas and endless photographic pitstops.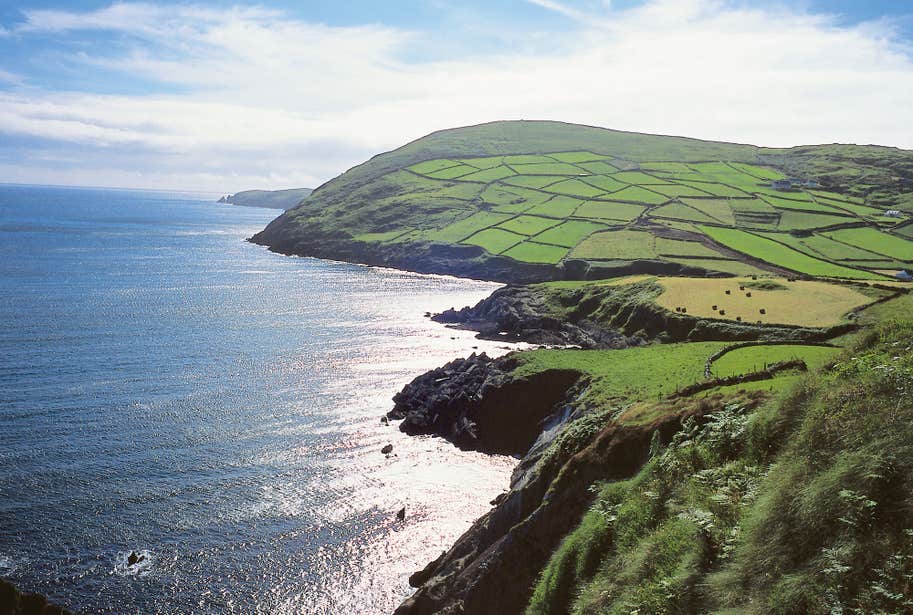 8
Dursey Island
At the very tip of the Beara Peninsula you can tick one more experience off your travel bucket list. Pack into Ireland's only cable car, for a short trip across the sea to Dursey Island and watch out for whales and dolphins in the sea below. 
Bring a picnic and explore the small villages of Dursey on one of the best walks in West Cork, with not a pub or shop in sight.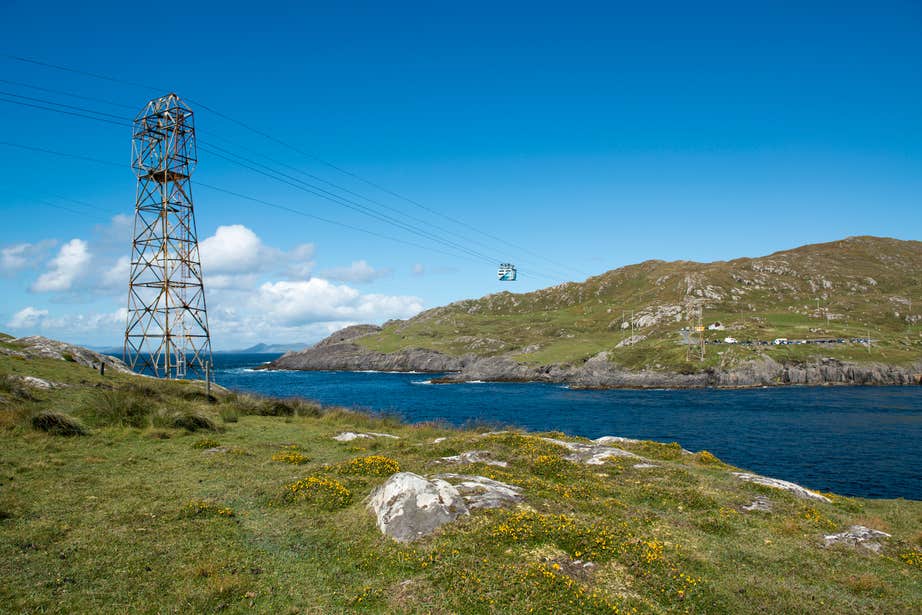 9
Lough Hyne
Just between Skibbereen and Baltimore you'll find Lough Hyne, Ireland's first designated Marine Nature Reserve. Go for a soothing swim in this warm seawater and marvel at the 70-plus species of fish as you go. 
To fully appreciate the beauty of Lough Hyne, pack your hiking boots and start your ascent of Mount Knockoumah. Home to some of the last remaining ancient Hibernian forest, you'll be surrounded by natural wonders before you inevitably reach the summit. Bring your camera to capture the unforgettable scenery of Lough Hyne and the wider Atlantic Ocean. 
If you're still on the hunt for more Lough Hyne factoids, pay a visit to the Skibbereen Heritage Centre to learn more about its unique story.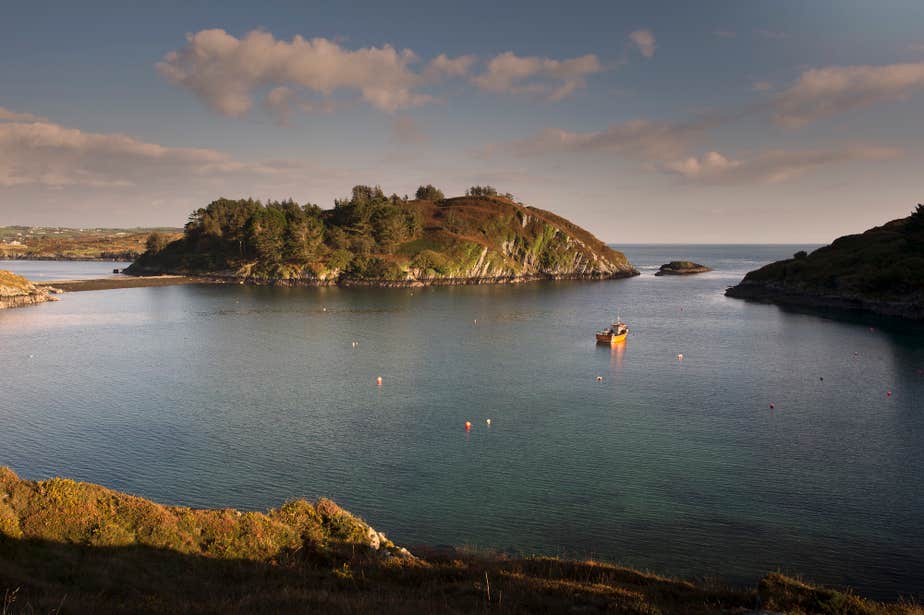 10

Ringfinnen Garden of Remembrance
Find a moment for reflection and stop by the Ringfinnen Garden of Remembrance in Kinsale. Paying homage to the 343 firefighters who valiantly lost their lives during the tragedy of 9/11, the garden is set in a peaceful spot filled with growing trees, each one symbolising a life that was lost.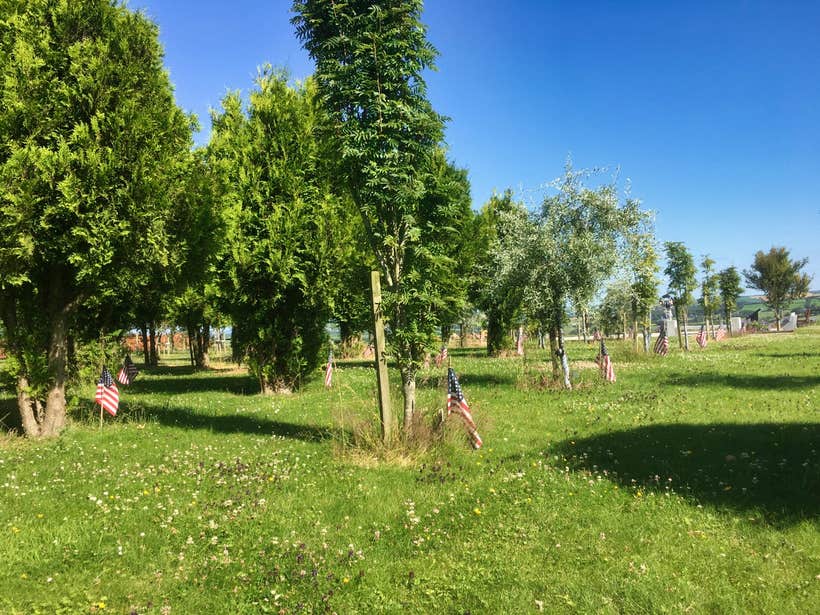 11
Night kayaking
There's something to be said about being on the water at night – especially when the sun sets, and the dark skies give way to a panoply of stars. Try it for yourself as you set out in a double kayak from dusk to dark for an unforgettable experience with Atlantic Sea Kayaking. The trip sets out from Lough Hyne or from Reen Pier near Union Hall.
12

Cork's food and drink scene
No visit to West Cork is complete without throwing yourself into its thriving culinary culture. For a Michelin-star restaurant that's worth the hype, check out Restaurant Chestnut, an intimate spot in the heart of Ballydehob. Set in a former pub, see how award-winning Irish chef Rob Krawczyk has tranformed the space into a hub of culinary creativity. Try his nature-inspired menu filled with delicious seasonal ingredients - your palate will surely thank you.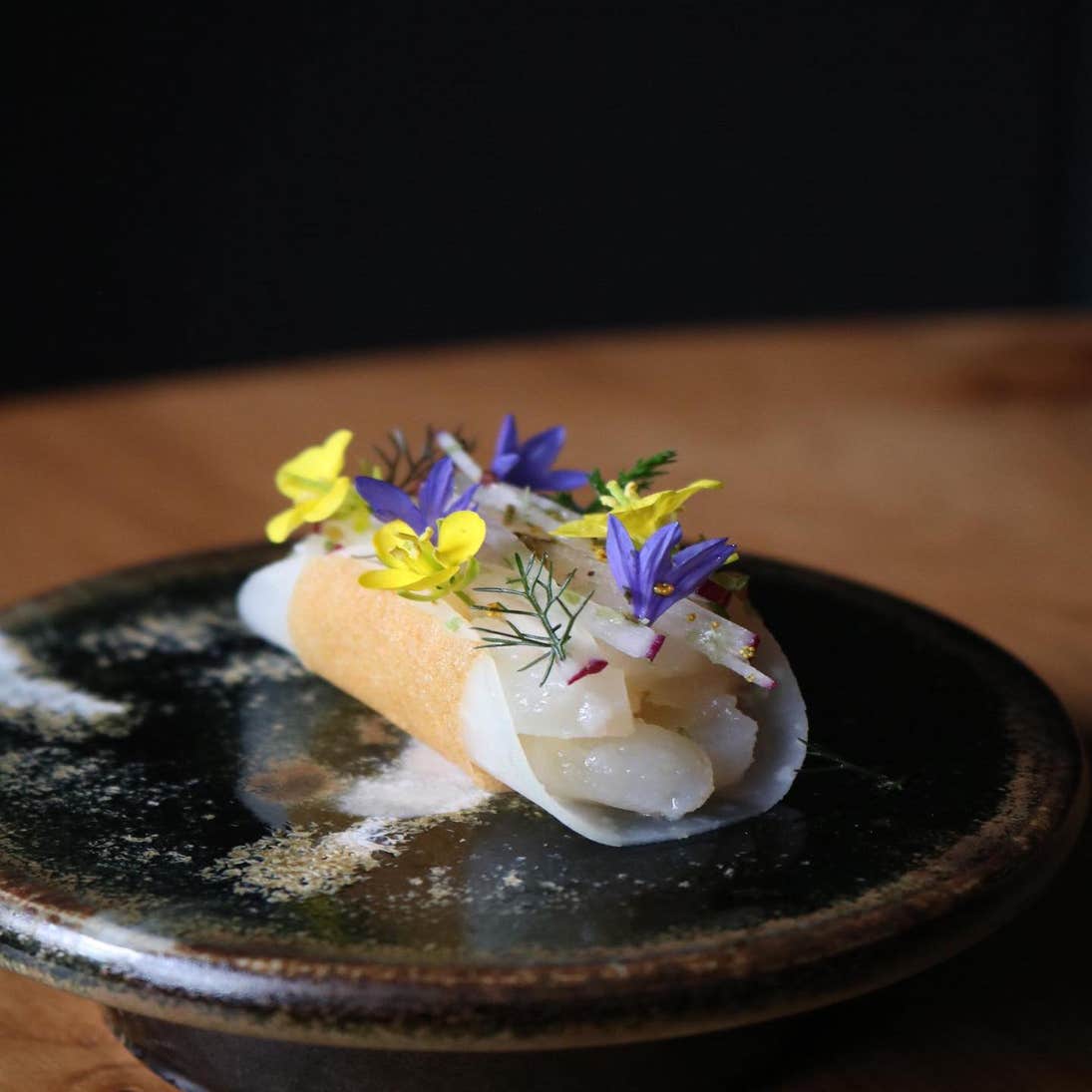 Browse the eclectic mix of local produce on offer at the Skibbereen Farmers Market. Kicking off at 9:30am on Saturday mornings, start your weekend right by sampling the range of breads, cakes, organic meats and cheeses from some of the town's most dedicated merchants. 
Once you've satisfied your appetite, it's time to attend to your thirst. Among Clonakilty's cosy pubs and bars lies the Clonakilty Brewing Company – a must for any beer enthusiasts. Head into the micro-brewery to learn how the expert brewers craft their award-winning beers from locally sourced grains and water from their own on-site well. And of course, you can't leave without tasting the end product for yourself. 
As well as its history of brewing, Clonakilty is a leader in distilling. Drop by the family-run Clonakilty Distillery for an in-depth look into how they craft their premium spirits.