1

Low Rock, Malahide, Co. Dublin
Earlier risers should definitely check out Low Rock in Malahide at sunrise. Watching the sun come up from the horizon in the water is something special. Lots of long distance swimmers like to practice here too.
2

Vico, Dalkey, Co. Dublin
Vico in Dalkey is a wonderful place to jump into the sea. There are incredible views of Sorrento Point and Dalkey Island, and there's always a great buzz down there with all the other swimmers.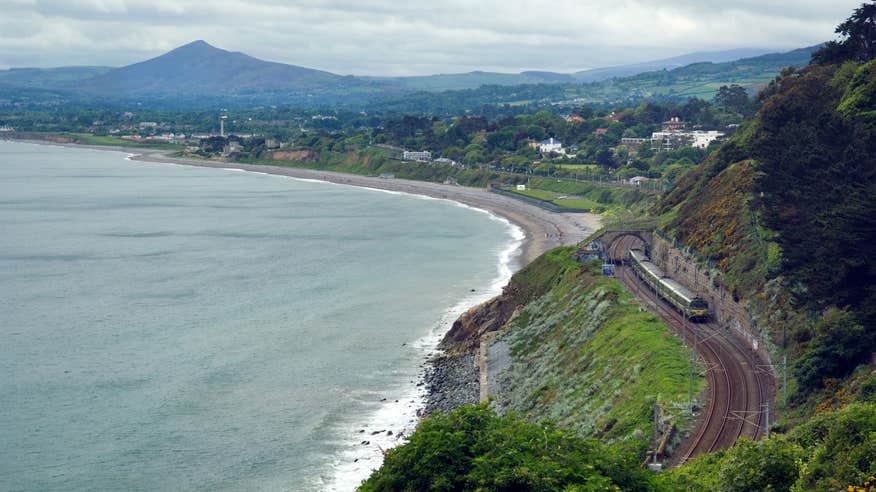 3

Bailey, Howth, Co. Dublin
Bailey in Howth is another jump-in only spot that's fantastic too. It's loved by experienced swimmers who want to dive into the sea or watch people leap from the cliffs.
4
Greystones, Co. Wicklow
Join the team at The Happy Pear in Greystones who go for sunrise swims every morning and the water is always just perfect. Plus, it's a great excuse to go grab an oat milk flat white afterwards.
6
Glengarriff Blue Pool, Co. Cork
The beautiful Glengarriff Blue Pool is one of my favourite places to jump into the water. This idyllic harbour is in a gorgeous part of Cork and is tucked away behind rocky outcrops and beautiful trees. So stunning.
7
Dog's Bay, Co. Galway
I haven't actually been here yet, but I believe Dog's Bay in Galway is incredible so that's next on my list. It's a lovely white, sandy beach where Errisbeg Mountain meets the Atlantic Ocean.


Niamh's sea swimming safety tips
Firstly, never go by yourself, make sure you go with someone or some friends. Greystones and Low Rock are lovely places to walk in at your own pace. Go when the sea is calm and always know where you're going to get in and out safely. Don't swim out too far either, sure the best part is flapping about with one another.   
When you are swimming or taking part in any kind of water based activities follow guidelines on watersafety.ie
Find all you need for a special seaside getaway on our Coastal Escapes page.