1

Spraoi International Street Arts Festival, County Waterford
Spraoi International Street Arts Festival invites artists from around the world to strut their stuff in Waterford City, where the narrow streets, medieval buildings and little squares provide the perfect backdrop for bold street art. Spraoi translates from Irish to mean fun and exuberance, and you'll get that in spades here over the bank holiday weekend. The whole city gets involved, with entertainment and music throughout Waterford culminating in a firework finale. Look out for Waterford Walls, putting street art up on gable ends everywhere (the Waterford Walls Festival itself runs August 11-20).
Best for: Adults and families. All events free.
Various venues, Waterford City, August 4-6.
Spraoi International Street Arts Festival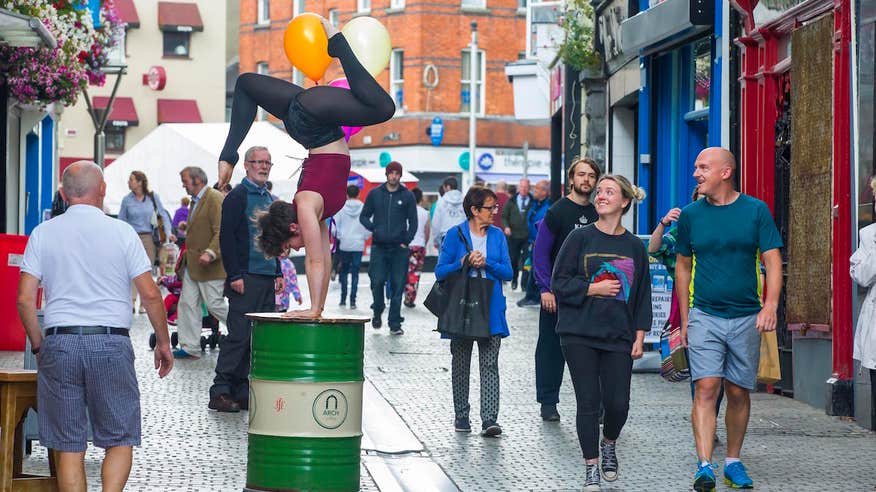 2

Birr Vintage Week and Arts Festival, County Offaly
One of Ireland's longest running festivals, 2023 will mark 55 years of the family-friendly Birr Vintage Week and Arts Festival that brings together theatre, music, street art, and community sessions. All that, plus vintage events including steam parades, donkey racing, and antique markets that are unique fun for the whole family. While you're there, don't forget to visit Birr Castle, with its award-winning gardens, and famous historic telescope – a vintage item itself!
Best for: Adults and families. Mixture of free and ticketed events.
Various venues, Birr, Co Offaly, August 4-12.
Birr Vintage Week & Arts Festival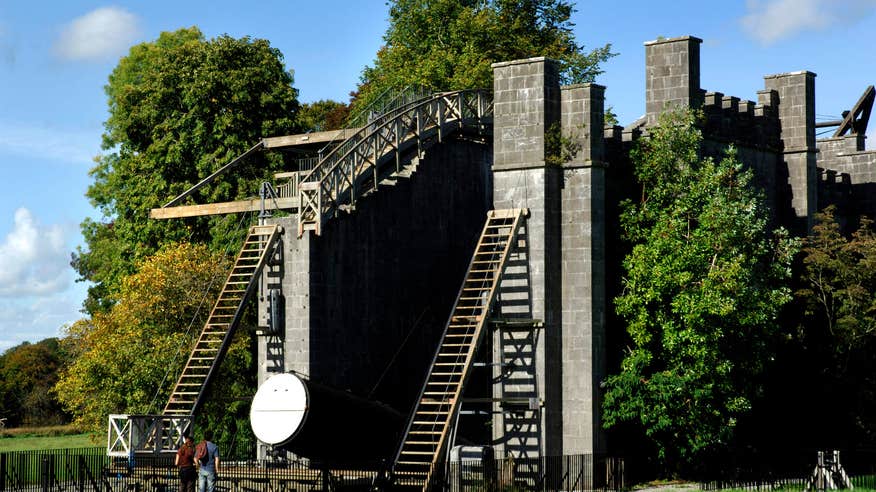 3

Fleadh Cheoil na hÉireann, County Westmeath
The first Fleadh Cheoil took place back in 1951 in Mullingar, and since then the National Festival celebrating Irish traditional music has travelled the country, with counties vying for the honour of hosting. With half a million people flocking to the concerts and sessions each year, it's quite a blast. Back in Mullingar for 2023, expect heroes such as infamous trad band Four Men and a Dog, The Glenside Céilí Band and melodic folk band Drops of Green, alongside theatre performances, street sessions and more.
Best for: Adults and families. Mixture of free and ticketed events.
Various venues, Mullingar, Co Westmeath, August 6-14.
Fleadh Cheoil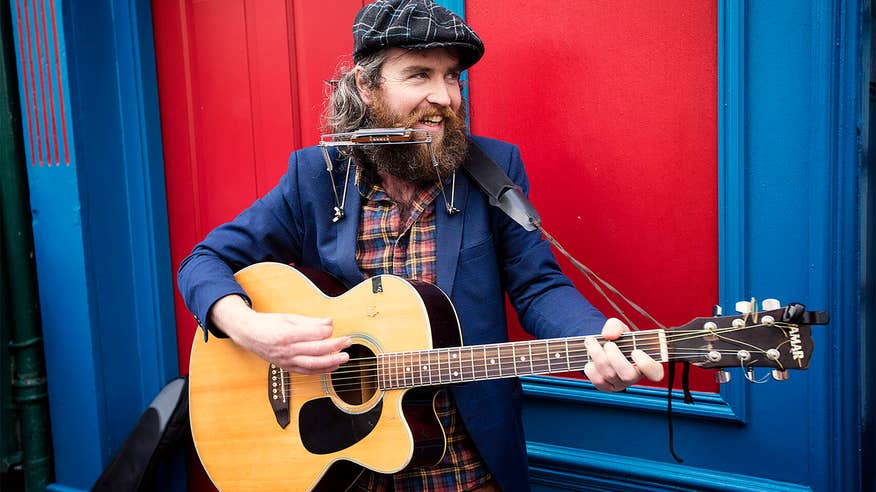 4

Another Love Story, County Meath
The story of Ireland's big houses has always involved welcoming visitors – Irish hospitality being legendary. These days, it's just as likely to be for music festivals, where everyone can come together and soak up the amazing atmosphere. From Slane Castle to Stradbally with its Electric Picnic, some are larger than others. But for the beautifully niche, you can't do better than Another Love Story at Killyon Manor, which keeps that gentle summer vibe going with stretch tents, mini gigs and more. Established in 2014, the manor house is open too, so you might well be getting down in the ballroom, or going large in the library. Lovely.
Best for: Adults. Tickets from €184.
Killyon Manor, Co Meath, August 18-20.
Another Love Story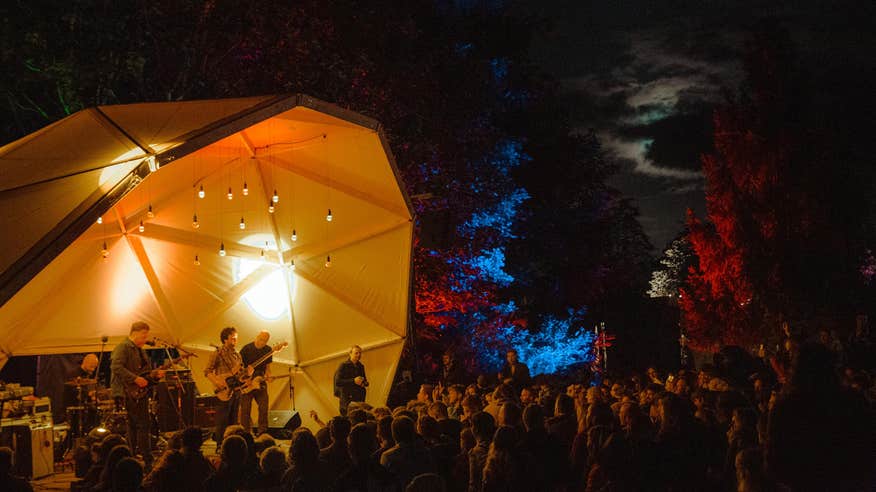 5

Listowel International Storytelling Festival, County Kerry
Famed the world over for our way with words, you could almost say storytelling is Ireland's unofficial national sport. Spend an evening in Irish company, and one story tops another, as imaginations take hold. The Irish word for storyteller is 'seanchí', and you'll find them aplenty at this year's fifth instalment of the Listowel International Storytelling Festival that celebrates the tradition with an international flavour. Including musical performances, workshops, spoken word, children's events and even a few tales for the  grown-up.
Best for: Adults and families. Events are ticketed.
Various Venues, Listowel, Co Kerry, September 14-17.
Listowel International Storytelling Festival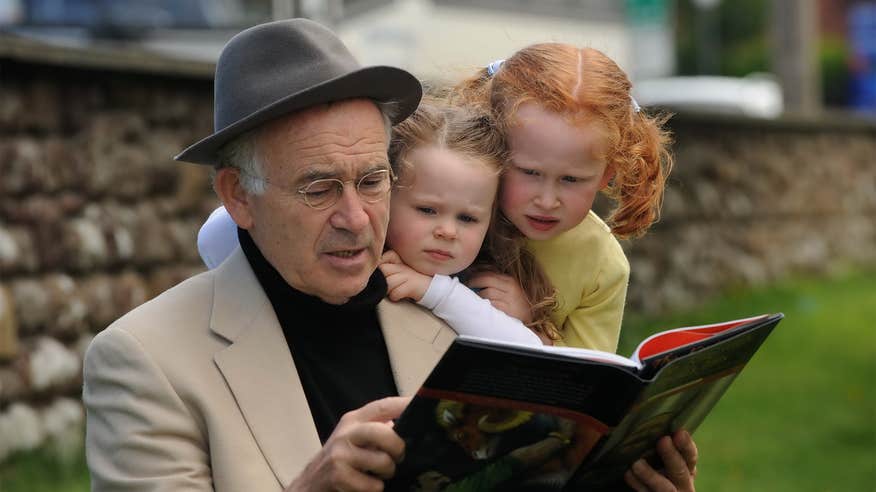 6

Dublin Theatre Festival, County Dublin
Coming hot on the heels of the Dublin Fringe Festival, the Dublin Theatre Festival showcases world class performances across the city's great theatres and venues. From the Abbey to the Gate, with shows popping up in intriguing spaces, lanes and city squares, it's a must see for theatre lovers everywhere. The programme focuses on introducing Irish theatre to the world stage and bringing international shows to Irish attention. Established in 1957, it's Europe's longest-running specialist theatre festival, but while there's premieres aplenty, don't expect it to be staid!
Best for: Adults,but look out for some family performances. Ticketed.
Various venues, Dublin, September 28-October 15.
Dublin Theatre Festival
7

Kilkenny Animated, County Kilkenny
As summer comes to a close, the festivals keep on going. The medieval city of Kilkenny has an international reputation as an animation centre in large part thanks to the success of Cartoon Saloon, the studio behind Wolfwalkers and The Secret Book of Kells. Kilkenny Animated brings the spirit of the studio's animation to the public in a whole new way. From screenings to talks, animation to illustration, comedy to dance, this festival has been pushing the boundaries of animation for the past five years.
Best for: Adults and families. Mixture of free and ticketed events.
Various venues, Kilkenny City, September 29-October 1.
Kilkenny Animated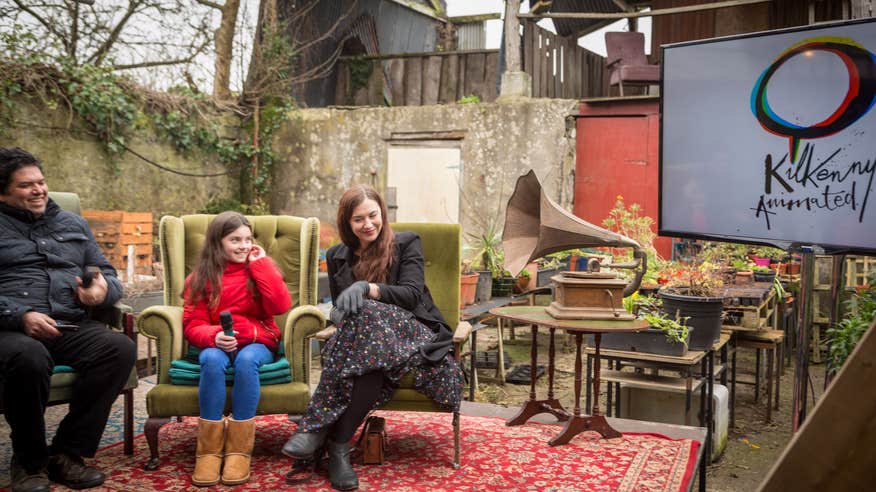 8

Open House Dublin, County Dublin
Who doesn't like looking around other people's houses? It's even better when they're fabulous works of architecture. Part of the international Open House collective of festivals, and organised in Dublin by the Irish Architecture Foundation, Open House Dublin lets you tour a range of private buildings. Past tours have opened the doors to impressive buildings such as Roe & Co Distillery, the Guinness Storehouse and the Abbey Theatre. Add walking tours with passionate guides, workshops and history sessions, and you're guaranteed to see a whole new side to the city.
 Best for: Adults, but look out for some family events with Open House Junior. Free but ticketed.
Various venues, Dublin City and County, October 7-15.
Open House Dublin
9

Cork on a Fork, County Cork
Work up an appetite and prepare for five days of food-filled fun at the Cork on a Fork Fest in County Cork. A dream event for foodies of all ages, the flavourful festival is packed with tasty food trails, cooking demonstrations, insightful masterclasses, and more. 
Best for: Adults and families. Ticket prices vary across events.
Various venues, Cork city, August 16-20.
10

Féile Thrá Lí, County Kerry
If you find yourself in "The Kingdom" for the Rose of Tralee, make sure to check out Kerry's newest festival, Féile Thrá Lí. Fall in love with the county's charm and its people while also enjoying an abundance of events, from live music and street theatre to bustling local markets and spectacular firework displays. 
Best for: Adults and families. 
Various venues, Kerry city. August 18-22.
11

Year of the French Festival, County Mayo
To mark the 200 years since the death of General Humbert, a French military officer who fought alongside Irish rebels against the crown forces in the Irish Rebellion of 1798, Mayo County Council and the French Embassy are joining together to create the Year of the French Festival. Celebrating the strong bond that still remains between Ireland and France to this day, take part in the festival's four day culmination in Ballina and enjoy a variety of incredible seminars and exhibitions that showcase the history that brought these two countries together. 
Best for: Adults. 
Various events, County Mayo. August 19-22.
12

Galway Film Fleadh, County Galway
The Irish word for a feast or celebration is fleadh, and Galway's Film Fleadh is a banquet for film lovers. Championing the work of Irish filmmakers alongside their international counterparts, it's the place to discover the newest, the boldest and the brightest from across generations and cultural backgrounds. You'll also find talks and masterclasses and a novel pitching competition. You saw it here first.
Best for: Adults (the Junior Film Fleadh takes place during the winter months). Free street concerts, and ticketed events.
Various venues, Co Galway, July 11-16.
Galway Film Fleadh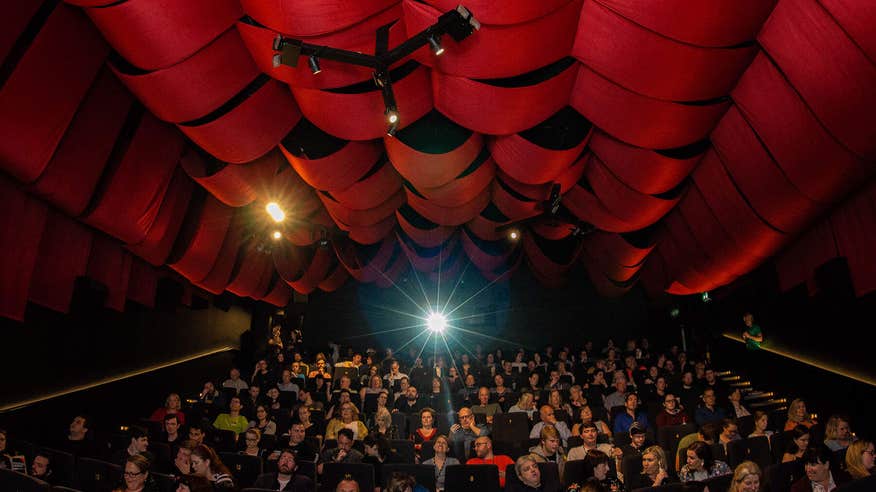 13

Body & Soul, County Westmeath
Set in the beautiful grounds of Ballinlough Castle, Body & Soul is a boutique arts and music festival, where you're just as likely to spend your time lounging in a hot tub in a secret garden as you are to be stamping your feet to your favourite band. Following in the footsteps of the intimate celebration of its twentieth anniversary, the festival will showcase specially commissioned artworks in the woodlands and wellbeing workshops, along with gourmet food trucks aplenty. It's family friendly, too.
Best for: Adults and families. Weekend camping tickets €95 - €249.
Ballinlough Castle, Co Westmeath, June 16-18.
Body & Soul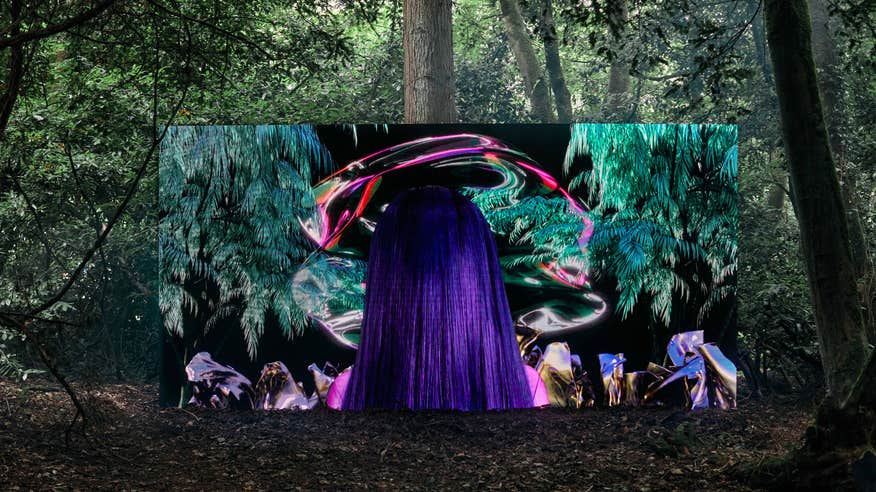 14

Rory Gallagher International Festival, County Donegal
From pub sessions to street sessions to big concerts, Rory Gallagher fans come to his birthplace of Ballyshannon to celebrate the Rory Gallagher Festival. The legendary guitarist – who influenced the likes of The Edge, Brian May and Eric Clapton – collaborated with other musical giants, including Muddy Waters and Jerry Lee Lewis. Established in 2002, the festival attracts Gallagher aficionados and lovers of rock legends in general.
Best for: Adults. Mixture of free and ticketed events.
Various venues, Ballyshannon, Co Donegal, June 1-4.
Rory Gallagher Festival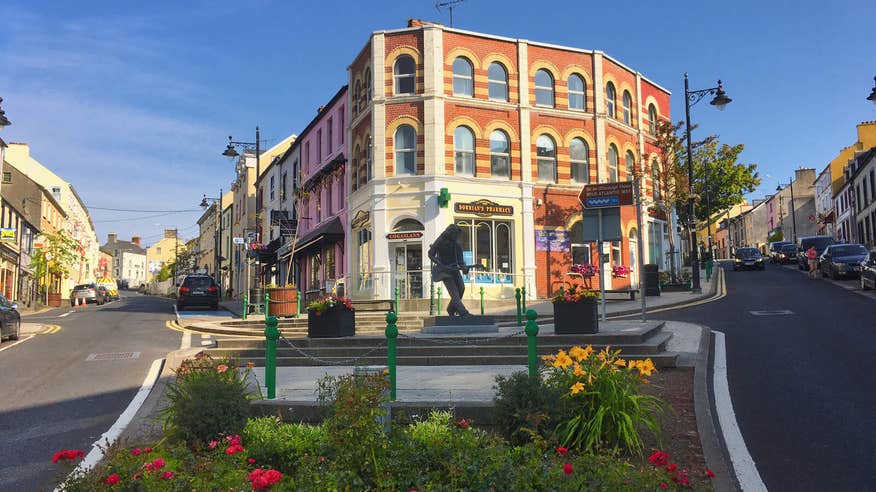 15

Cork Harbour Festival, County Cork
As Ireland's largest celebration of maritime culture and heritage, the Cork Harbour Festival takes over 12 locations in the county for nine glorious days in June, including the harbour and parts of the River Lee, to bring people of all ages 80 fun-packed events and activities. Spectate at An Ocean to City - An Rás Mór, the country's most challenging rowing and paddling race. Jump into the water yourself for a bout of sailing, SUPing or kayaking, or explore the land by joining the many walks, talks and cycling tours on offer. Don't forget to bring the whole family - the kids are sure to love the free outdoor activities, especially the floating classroom.   
Best for: Adults and families. Mixture of free and ticketed events.
Various venues, Cork City and County Cork, 2-11 June.
Cork Harbour Festival
Discover Ireland's fantastic festivals
Ireland's calendar of festivals and other events is always full, so check out What's On throughout the country to make sure you don't miss out on the fun.